British publication tells readers why Romania's Sighisoara is perfect for a budget break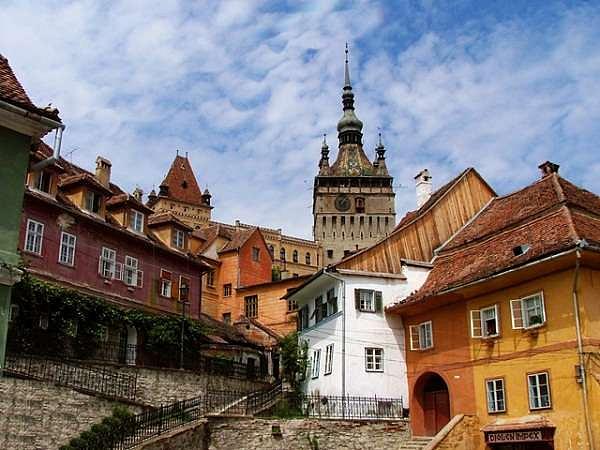 The Transylvanian town of Sighisoara, which is known as the birthplace of Vlad Tepes (Vlad the Impaler) - the real-life inspiration for Bram Stoker's Dracula, is perfect for a budget break, according to British weekly The Spectator.
In a story called A trip to Dracula's birthplace won't bleed you dry, the publication tells readers why they should visit the beautiful Romanian town, giving them some travel tips.
"The Sighisoara citadel is dominated by a 200ft tall 14th Century clock tower and you can clamber to the top of it for panoramic views of the surrounding green hills. At the bottom of the tower under a row of stone archways is an old torture chamber museum, which ironically offers some welcome respite from the sun," reads the story.
The Scholars' Stairs that take tourists to the Evangelical Church on the Hill, as well as the Saxon cemetery, should definitely be added to the list of places to see in the medieval town.
"Sighisoara is the perfect place for a relaxing, budget-friendly getaway. And there are no vampires in sight."
Find the entire story here.
BBC: Why this Romanian village had one divorce in 300 years
CNN gives readers nine reasons to visit Bucharest
Irina Marica, [email protected]
Normal