Drink like a local: Craft beers to try in Romania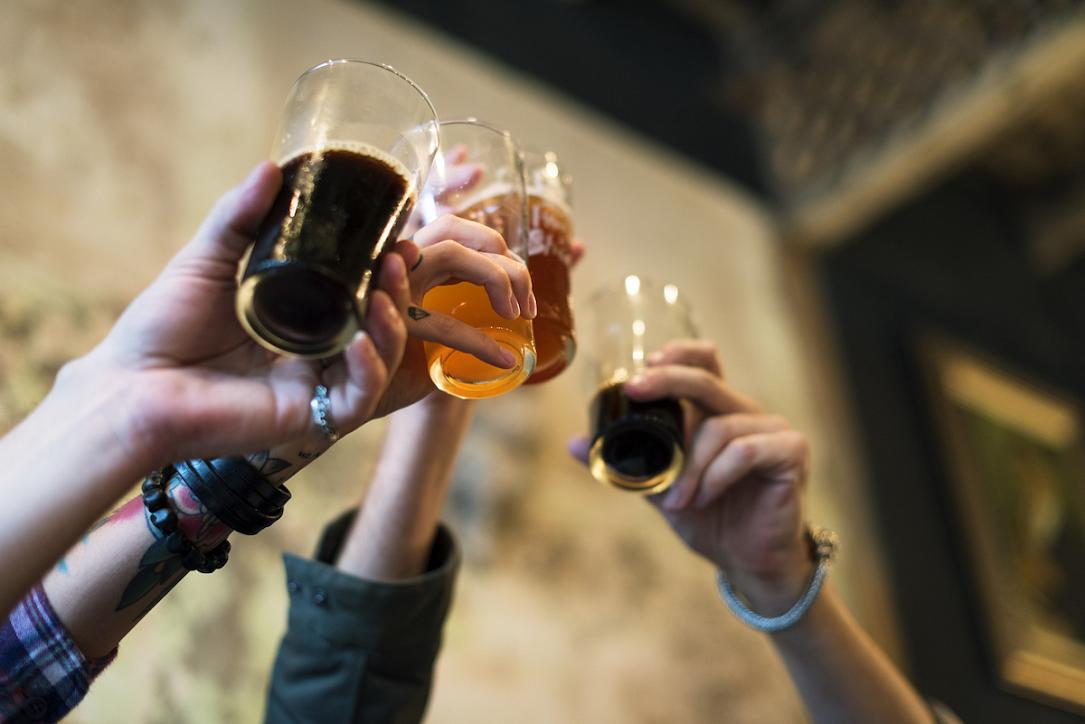 While a few major players still dominate the Romanian beer market, craft beer has become a more popular option. It is now a sector in full expansion. Dozens of microbreweries produce craft beer and cider across the country, bringing specific styles, varieties and flavours to the market. Below we've selected a few examples of authentic, tasty craft beers to try in Romania: 
Located at the foothill of the Zăganu mountain, this microbrewery was founded in 2013 by two local entrepreneurs, being one of the oldest craft breweries on the market. It produces artisanal, unpasteurized beers only from easy-to-read ingredients: water, malt, hops and beer yeast.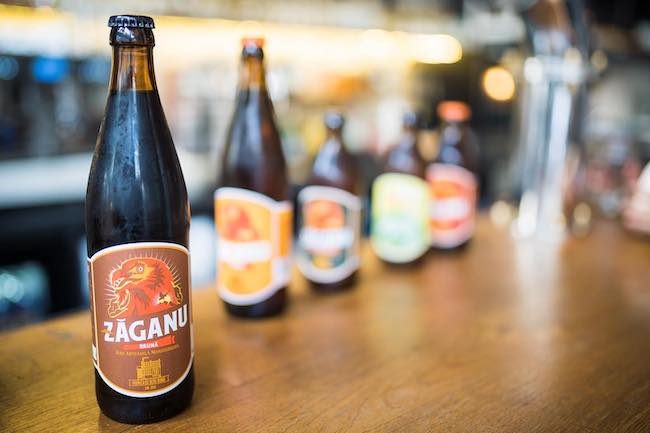 When it started eight years ago, Zăganu was producing only two varieties of beer - a pilsner blond beer and a brown ale beer. More types were added along the years so that today beer fans can choose between a wide range of flavours and styles. You can try one beer at a time or buy the special tasting pack with 10 different types of Zăganu craft beer for RON 199. They are available online (on the brewery's website) or at the Zăganu Craft Beer Bar in Bucharest.
Co-founded by Frenchman François-Xavier D'Hollander, this microbrewery in Buzău produces a wide range of craft beers with locally sourced malt and no additives. And the bottles are quite interesting as well, as each label is dedicated to a well-known figure, such as Albert Einstein, Constantin Brancusi or Vlad the Impaler.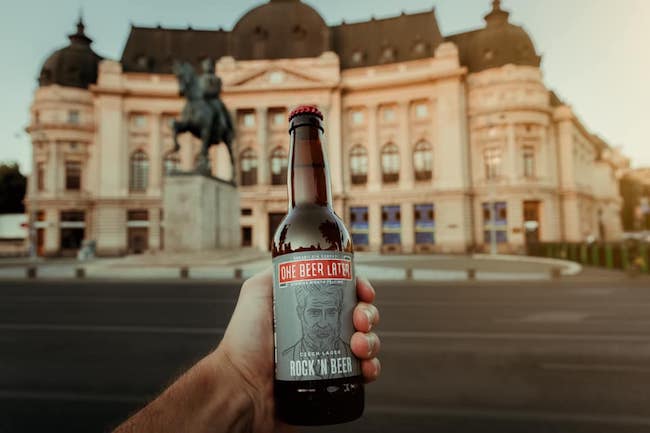 You can choose, for example, between the Power Up - Classical American IPA, the Rock' N' Beer - Czech Lager, the Oh La La - Cherry Ale infused with tart cherries, or the Because We Can - Oak Barrel-Aged Imperial Stout for a stronger taste. Or simply try one of the 12-bottle packs for RON 100-150. 
The One Beer Later artisanal beers can be purchased online (from the One Beer Later webshop) or from a selection of bars, restaurants and shops (a map is available here).
As their motto on Untappd says, Hop Hooligans only brew the beer they want to drink. And they brew it not far from Bucharest, in Jilaja, Ilfov county.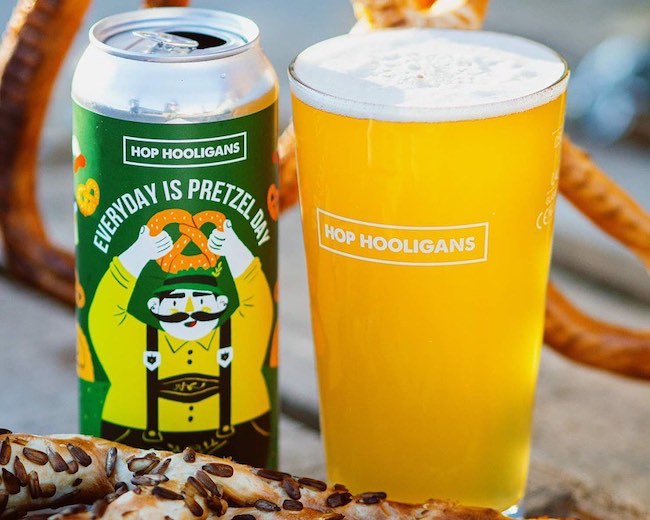 They produce and sell a wide range of beer that is definitely not the usual, old-style beer. The Hop Hooligans bring many flavours to the market, mixed in beers with rather funny names. There is, for example, the Imperial Chupacabra (a spiced imperial stout), Stuck in Time (honey & vanilla imperial stout), Fuzzy Feelings (a sour IPA with peach, apricot and vanilla), or the Time (an imperial stout aged on chocolate, coffee & vanilla). 
You can check the offer and buy your favourite craft beers online (from the Hop Hooligan webshop) or from their taproom in Bucharest. 
"Worldwide flavours, passionately crafted in Bucharest" - that's how their official presentation starts. And, as one can usually guess from the name, this microbrewery is the project of three friends. After travelling the world, David, Michele and Giulio got together and decided to start brewing artisanal beer in Romania, with one mission in mind: "to make fresh, pure, true-to-craft beer, recreating rare styles, our own reinterpretations of classics, and some weirder things."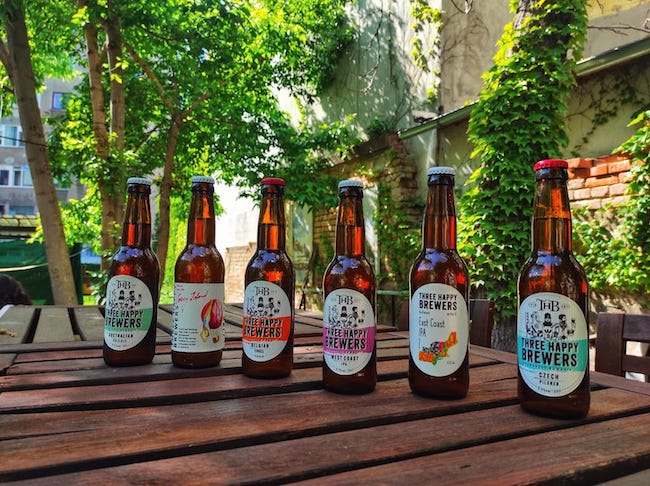 Beer fans can try the Three Happy Brewers' Australian Pale Ale with a tropical fruit aroma, the West-Coast IPA with its original hop profile, the Belgian Enkel with a hint of floral and spicy notes, or the Robust Porter. Find out more or buy some of their special beers here. 
Young Romanian entrepreneur Matei Lucescu, the grandson of famous football coach Mircea Lucescu, relaunched the Grivița beer brand in June 2019, after investing EUR 1 million in a craft beer factory in Bucharest. Today, their offer includes the more traditional Grivița Black dark lager and the Grivița Gold blonde Pilsner, but also more surprising craft beer varieties such as the HAWAIIPA, Hazy IPA or Dracula.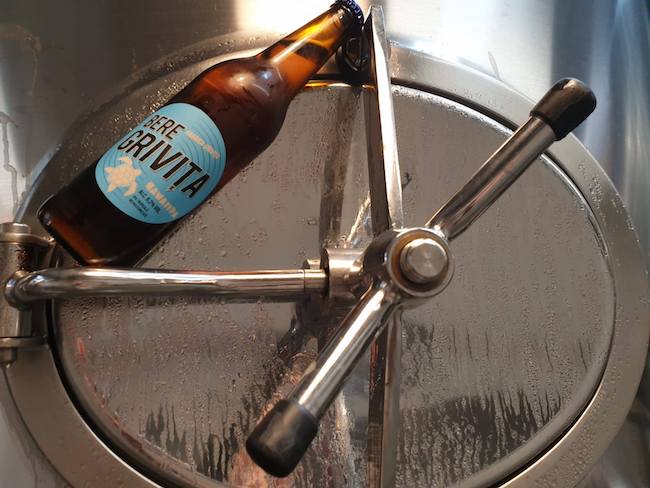 Craft beer fans can try the Grivița beer at their bar in Bucharest but can also visit the brewery in November when they will hold an open brewery day. A map with other locations where the Grivița beer is available can be found here.
Moving to the Transylvanian side of the country, we make a stop at Hophead - the first craft brewery in Cluj-Napoca (according to information on beerologique.org). It's the project of Dana and Darko, who returned to Romania in 2012 to start brewing their own beer. They opened the brewery in a relatively tiny space in 2015, selling their first batch of 50L. Then, five years later, they moved to a new brewery, increasing their production and sales.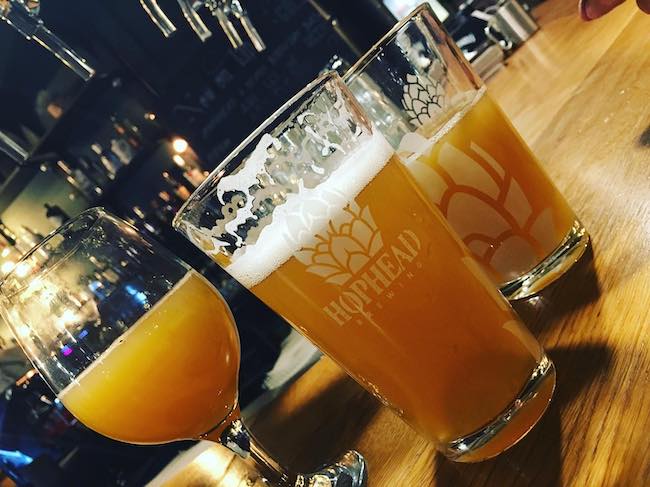 Their offer (which you can check on their webshop) includes a great variety of tasty craft beers, such as the Hophead Wannabe, the Hophead Opium (a West Coast American India Pale Ale), the Hophead Little D (a New England Pale Ale), or the Kveik Star Lime & Pineapple or Kveik Star Raspberry for a more fruity experience. Prices start at RON 10.
A map of places where you can buy or try a Hophead beer is available here.
Promising beer fans the old, traditional taste, Berea Nemţeana is a family business from Neamţ county, in the historical region of Moldavia. They make traditional, unfiltered craft beers with a strong aroma using four ingredients: yeast, hops, malt and water.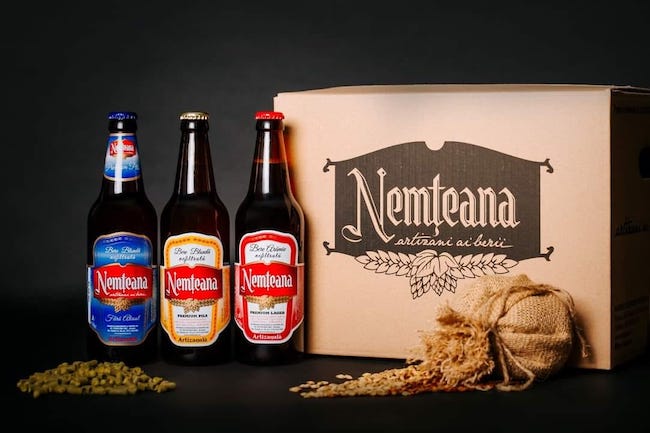 And they keep things quite simple, with the Nemţeana brewery producing only two types of beer: blonde and amber. Plus, a non-alcoholic craft beer for when you're trying to avoid alcohol for whatever reason.
The Nemţeana beer can be found in many shops and supermarkets, bars and bistros, and even online on major platforms like eMAG.
A much longer list of microbreweries from Romania is available at Beerologique.org - here.
newsroom@romania-insider.com
(Opening photo: Rawpixelimages/Dreamstime.com)
Normal