Romanian opposition party members choose candidates for EU Parliament elections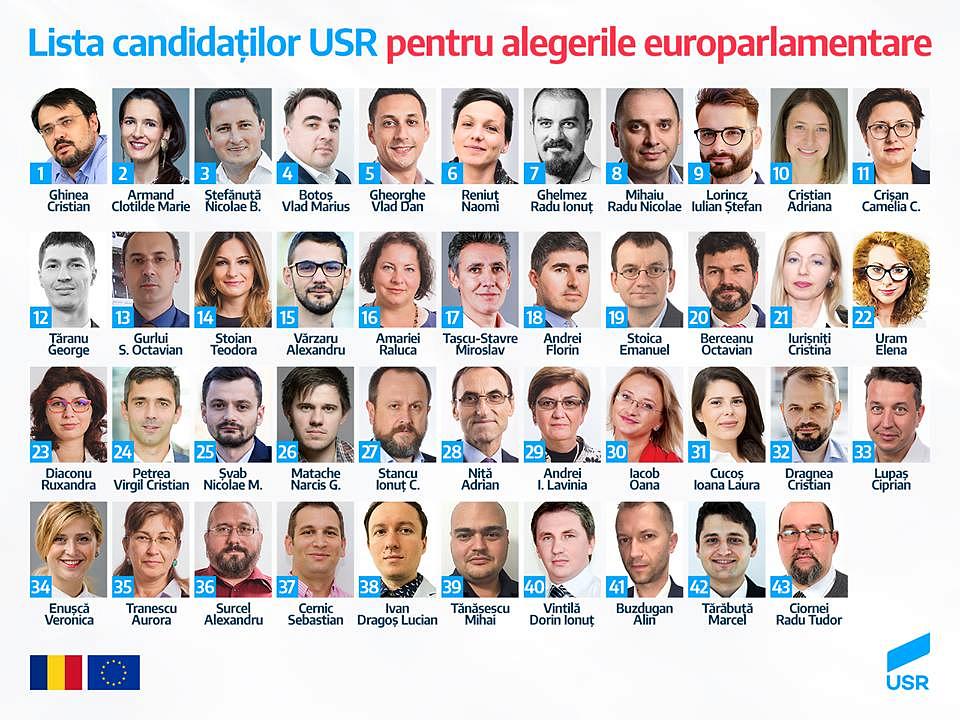 Save Romania Union (USR), the second-biggest opposition party in Romania by number of members in the Parliament, has selected its candidates for the European Parliament elections, which will take place in May 2019.
MP Cristian Ghinea, a former EU funds minister in the Dacian Ciolos cabinet, will open the party's list, after he received the highest score in the party's primaries, in which all USR members had the chance to vote online for their favorite candidates.
Clotilde Armand, a local council member in Bucharest's District 1, who was very close to winning the elections for mayor in this district in 2016, is second on the list. Nicolae Bogdanel Stefanuta, a liaison officer at the Europea Parliament, is third on the list.
A total of 80 candidates ran in the internal elections, in which over 5,000 USR members cast their votes.
USR president Dan Barna said his party's score at the European Parliament elections next year will surely be higher than the 8.7% it got at the parliamentary elections in 2016. The party is also considering having a joint list of candidates with the new party founded by former prime minister Dacian Ciolos.
Eurobarometer: Romanians worry about election campaigns' transparency
(photo source: Facebook / Uniunea Salvati Romania - USR)
Normal