U.S. Embassy's reaction to Giuliani's letter to Romania: The U.S. Govt. doesn't comment on individual opinions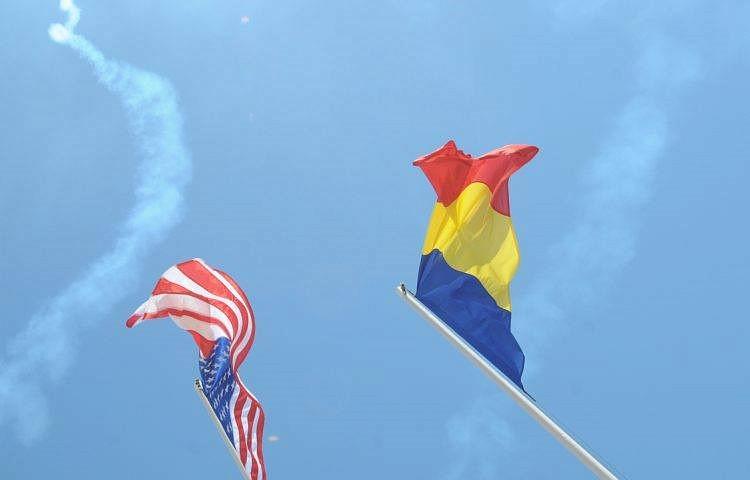 The U.S. Government doesn't comment on opinions or conclusions issued by individuals, U.S. citizens, the spokesman of the U.S. Embassy to Bucharest Donald L. Carroll said after receiving several inquiries from local media to comment on Rudolph Giuliani's letter to the Romanian authorities.
The embassy official said that Giuliani is the one who should be asked to comment on "statements presented as being his", according to News.ro.
Rudolph Giuliani, a former district attorney and mayor of New York, currently part of U.S. president Donald Trump's legal team, sent a letter to Romanian president Klaus Iohannis and other top officials saying that the excesses of the National Anticorruption Directorate (DNA) and the secret protocols between the Romanian Intelligence Service (SRI) and justice institutions have undermined the rule of law in Romania.
He recommended that an independent commission of international judges and legal experts should examine the protocols and their impact on the General Prosecutor's Office and judges across Romania. He also suggested an amnesty for suspect prosecutions and convictions.
Romanian ambassador to U.S. George Maior, a former director of the Romanian Intelligence Service (SRI), said Giuliani's letter was the result of lobby by people in Romania with law problems. He was immediately rebuked by the Foreign Affairs Ministry, which said Maior exceeded his mandate and that his statement may affect Romania's relations with the U.S.
Meanwhile, the leader of the ruling party in Romania, Liviu Dragnea, who recently received a jail sentence in a corruption case, welcomed Giuliani's letter. Dragnea, whose party has been trying to change the justice laws and criminal codes and take some of the prosecutors' powers, has been claiming that these changes would stop the justice abuses determined by the actions of the so-called "shadow state" against Romanian politicians.
However, the U.S. Embassy to Romania and the U.S. State Department have expressed concern in the last year about the proposed changes and urged the Romanian Parliament not to vote any legislation changes that would weaken the rule of law and the fight against corruption in Romania.
The U.S. Embassy's spokesman said the U.S. Government continues to follow closely the changes to the criminal codes and remains concerned that several are likely to impede international law enforcement cooperation and negatively impact the fight against some crimes, as expressed in a letter on June 28, signed by 12 foreign embassies to Romania.
US urges Romanian Parliament to reject proposals that may weaken rule of law
editor@romania-insider.com
Normal