Hands-on pursuits: Where to try traditional crafts in Romania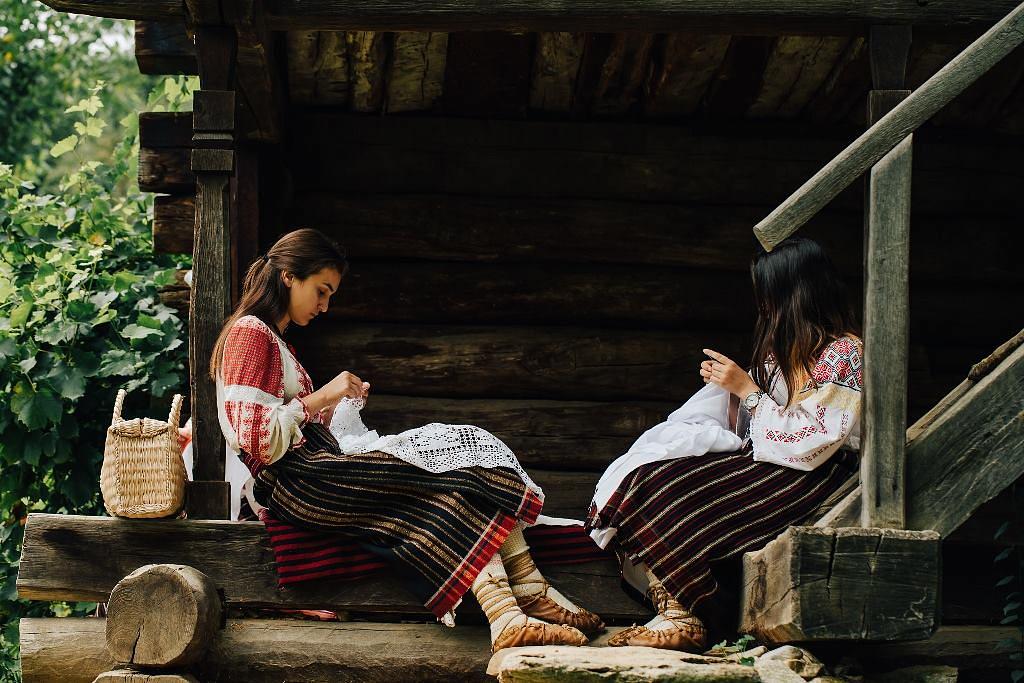 A wealth of traditional crafts are still practiced in Romania, and the various fairs organized regularly in Bucharest and other cities are usually a good opportunity to see craftsmen at work. Here's a handy list of places where one can try a traditional Romania craft. 
Wood carving and leather crafting, basket weaving, icon painting, or pottery making are some of the best-known crafts. But besides admiring the skill of the craftsmen, there is always the option to engage more directly with these traditional techniques by practicing them.
Most folk and ethnography museums across the country not only organize fairs where craftsmen gather but also offer classes for both adults and children interested in trying their hand at a traditional skill.
In Bucharest, the Dimitrie Gusti Village Museum in Bucharest organizes a series of workshops where visitors can learn how to paint eggs or saw on embroidery sheets. The upcoming workshops are scheduled for end-April and beginning of May. More details here. The Oltenia Museum in Craiova also holds various workshops, targeted mainly at a young audience, such as wood sculpture, glass painting or wood painting. More details here. The region of Oltenia is particularly known for its Horezu ceramics, a unique type of Romanian pottery, which is part of UNESCO's Intangible Cultural Heritage List.
The Astra Museum in Sibiu, in central Romania, has organized in the past workshops for children on crafts such as the making of traditional masks, the making of thread puppets, painting icons on glass or the painting of wooden spoons. The Ethnographic Museum of Transylvania, in Cluj-Napoca, organizes workshops on glass icon painting, egg painting, pottery or beaded jewelry making. Their calendar of events can be followed here.
To further combine traveling and the discovery of traditional crafts, one can head to Maramureș in Northern Romania. A route of traditional crafts is available here, according to visitmaramures.ro. It starts in the commune of Bârsana, where wood craftsman Toader Bârsan lives and has his workshop. The route then goes through Poienile Izei, where Ioana Opris is known for the shirts and dresses she weaves.
Also in Maramureș, in Baia Sprie, is the workshop of Daniel Leș, a promoter of traditional pottery techniques. His work site is open for visitors, as is a rural pension called Casa Olarului (The Potter's House). More about him here.
For the region of Transylvania, a Guild of Transylvanian Craftsmen was set up. The guild has a database of traditional artists and craftsmen working in areas such as metal works, glass works (including stained glass), wood works, hand-crafted toys, pottery and stove building, bone carving, textile, leather goods and more. You can check here the catalog of craftsmen in the area who have their workshops open for visitors. Several Saxon villages, such as Viscri or Biertan, are holiday destinations where one can see craftsmen at work.
Bucovina is another part of the country where one can explore a variety of crafts, from the traditional dress and furniture making to carpet weaving or the making of traditional masks, used in various religious celebrations. This is one of the country's region's where wall carpets are woven, a tradition recently included on UNESCO's Representative List of the Intangible Cultural Heritage. Some of the craftsmen working in Bucovina are listed here.
Black closer to Bucharest, in Comana, a Village of Crafts (Satul Meșteșugurilor) has been set up. The visitors of the village can take part in workshops dedicated to woodworking, reedmace processing, pottery, weaving, traditional milling, or the natural processing of fruit, vegetables and medicinal plants. Further details here.
(Photo: Astra Sibiu Facebook Page)
Normal