Romania's traditional wall-carpet craftsmanship, on UNESCO's Intangible Cultural Heritage list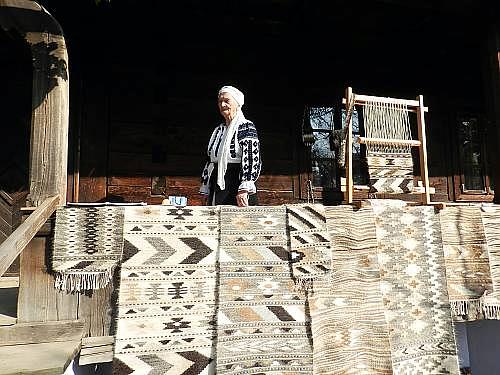 UNESCO decided to include the "traditional wall-carpet craftsmanship in Romania and the Republic of Moldova" on its Representative List of the Intangible Cultural Heritage, as an "expression of creativity, identity and tool for social cohesion".
UNESCO announced this decision on December 1, when Romania also celebrated its National Day.
"Traditionally, wall carpets produced by weaver communities of Romania and the Republic of Moldova were used for decoration, funerals, exhibitions, and as part of a bride's dowry. These days, they are mainly appreciated as works of art," according to unesco.org.
UNESCO's List of the Intangible Cultural Heritage of Humanity has included several other Romanian traditions along the years, namely the Lad's dances (last year), the Men's group Colindat - Christmas ritual (in 2013), the Craftsmanship of Horezu ceramics (in 2012), Doina – a type of traditional song (in 2009), and the Calus ritual (in 2008).
Romania's UNESCO World Heritage Sites are the Monastery of Horezu, the medieval fortified churches of Transylvania, the historic center of Sighisoara, the painted monasteries of Bucovina, the wooden churches of Maramures, and the dacian fortresses of the Orastie Mountains (Sarmisegetusa Regia).
The Danube Delta is on UNESCO's natural heritage list.
Romania could make new attempt to include Brancusi ensemble on UNESCO list in 2018
Romania wants to include virgin forests on UNESCO World Heritage list
(Photo source: Ministerul Culturii)
Normal