#TeleormanLeaks: Romanian ruling party leader mocks media reports about suitcase with leaked documents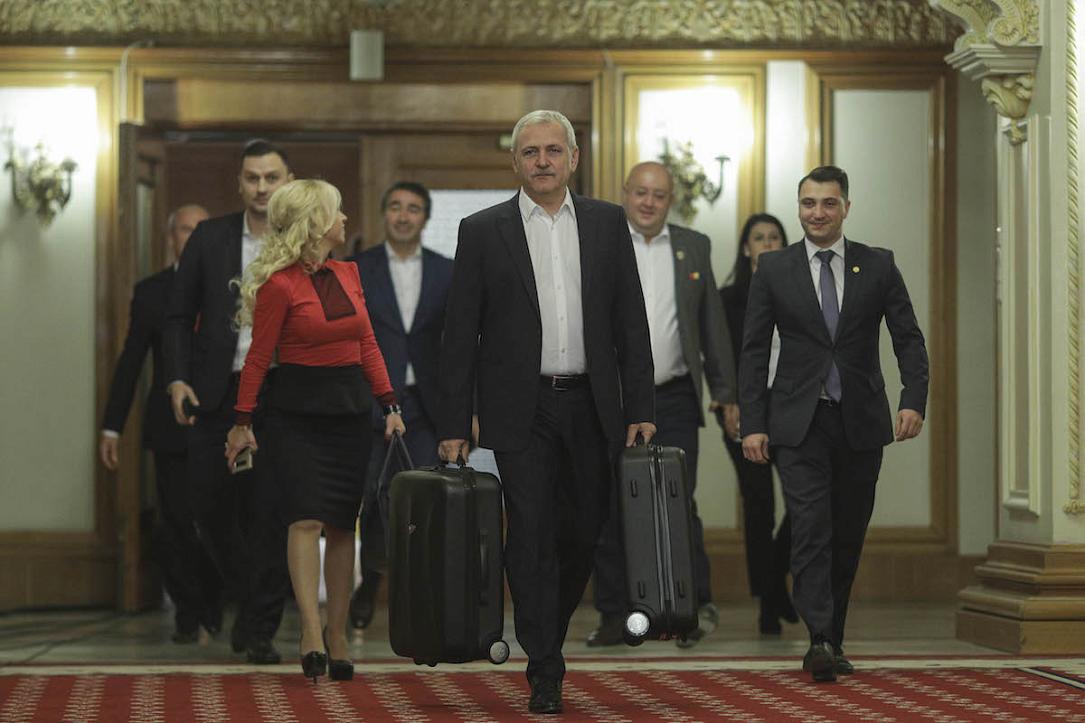 Liviu Dragnea, the head of Romania's ruling Social Democratic Party (PSD), had an ironic reaction to the recent #Teleormanleaks scandal, which broke on Saturday when local publication Rise Project announced it came into possession of a suitcase with sensitive documents related to local company Tel Drum, which is at the center of a big EU fund fraud and corruption case in Romania.
The suitcase was allegedly found by a local villager in the county of Teleorman, and contains thousands of documents, photos, videos, and other papers, which apparently had been hidden from the National Anticorruption Directorate's prosecutors. The Rise Project journalists said they would start publishing the information in the following days.
On Monday, November 5, Dragnea arrived at the Parliament, where a meeting of the PSD National Executive Committee was scheduled to take place, carrying two suitcases. One of them contained "donuts from Rise Project," which was the PSD leader's way of saying that the journalists are lying.
The second suitcase had inside several mock files referencing to scandals that have involved president Klaus Iohannis in the past related to the illegal retrocession of some properties in Sibiu.
Dragnea also said that what the Rise Project journalists presented is a lie, adding that it has nothing to do with him. "I have no idea what's in that suitcase, who gave it." He added that the whole #Teleormanleaks scandal is probably a desperate attempt to draw public attention from the scandal related to Augusitn Lazar's appointment as general prosecutor of Romania, which Klaus Iohannis made in 2016. Justice minister Tudorel Toader recently asked for Lazar's dismissal and suggested that he was appointed as general prosecutor after helping Iohannis have his criminal cases closed.
Tel Drum, the company at the heart of the #Teleormanleaks scandal, which is now in insolvency, used to belong to the Teleorman County Council but was privatized in 2001 when Dragnea was president of the Teleorman County Council. After privatization, the company received many public contracts from the same institution. The High Court approved in September DNA's request to reopen a case related to the Tel Drum privatization.
One year ago, the DNA began an investigation against Tel Drum, Liviu Dragnea and other people involved in or associated with the company, accusing Dragnea of establishing an organized crime group, abuse of office, and embezzlement crimes during the time he was the president of the Teleorman County Council. The group was started in 2001 with the main purpose of fraudulently obtaining important sums from contracts financed with national or EU funds, the prosecutors said at that time.
The local media and even former PSD head and prime minister Victor Ponta linked Liviu Dragnea to Tel Drum but he has repeatedly denied any connections with the company.
Irina Marica, ir[email protected]
(Photo source: Inquam Photos / Octav Ganea)
Normal