Tech company sets up first PNRR-funded SmartLab in western Romania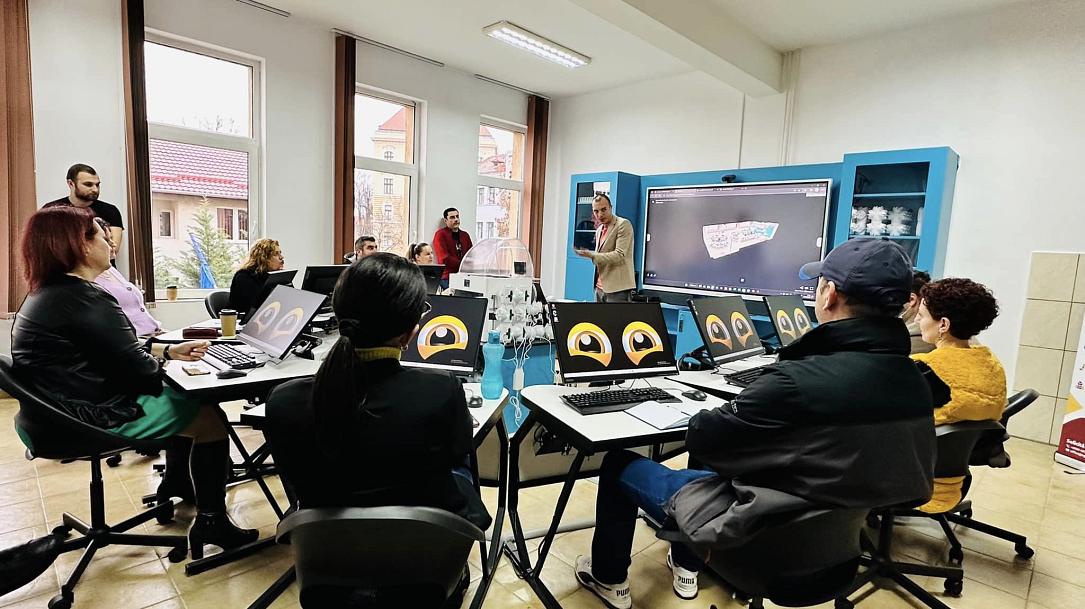 Oradea-based company CG&GC HiTech Solutions, in partnership with INACO, has set up the first SmartLab in the western part of Romania at the "Partenie Cosma" Economic College in Oradea.
"The laboratories offer three basic technologies: robotics, virtual reality and 3D printing, and are equipped with an interactive system consisting of an 85-inch interactive display and a high-performance video conferencing system. The interactive system facilitates hybrid teaching, collaboration with digital labs from other high schools, but also ensures an optimal channel for technical assistance from suppliers and manufacturers. The laboratory was equipped with ergonomic furniture adapted and integrated specifically for SmartLab solutions," a company press release cited by Agerpres states.
The equipment comes with educational content that covers 14 areas of the school curriculum: art, biology, chemistry, physics, history, geography, personal education, design, technology, theater, linguistic arts, mathematics, music, physical education, and religion.
The setting up of the SmartLab was followed by training sessions attended by teachers at the high school. Remote Q&A sessions will be held with teachers as they begin to use the laboratory in the coming period.
The CG&GC & INACO SmartLab consists of modular educational robots with multiple configurations, 3D printers, scanner and 3D pens, not to mention an audio-video interactive system that allows teachers to resort to hybrid teaching, if necessary. Other components are ClassVR, virtual reality glasses, provided along with a digital content platform with over a thousand resources, and Schoolflix - an interactive educational platform that provides training and technical support on SmartLab educational solutions.
The company says that the tech lab favors student-centered education, interactivity, and creativity. In this way, students are encouraged to strive to understand the concepts that are being taught, instead of simply memorizing.
Accredited colleges, high schools, technical high schools, and vocational schools, either public or private, as well as centers for children and clubs, can apply for funding to set up their own SmartLab.
Approximately 1,950 such labs will be funded and set up in high schools through the National Recovery and Resilience Plan (PNRR). Each SmartLab will receive EUR 60,000. The deadline for submitting funding applications is March 1, 2023.
(Photo source: CG&GC HiTech Solutions on Facebook)
Normal