Largest Romania-led multinational military drill in the Black Sea starts on Friday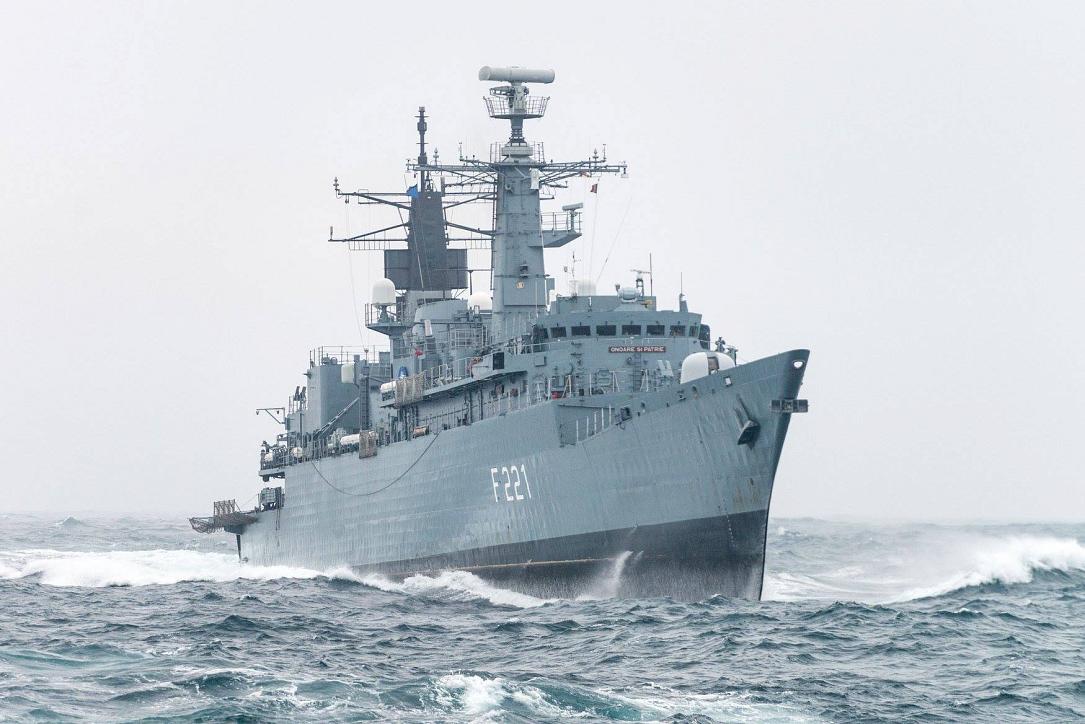 Sea Shield 18, the largest multinational exercise organized this year by the Romanian Navy, will bring 21 military ships, 10 combat aircraft and a submarine to the Black Sea between May 4 and May 11.
During this military drill, more than 2,300 troops from Bulgaria, Greece, the United Kingdom, Romania, Spain, the United States, Turkey and Ukraine will implement NATO standard procedures to combat asymmetric, aerial, submarine and maritime threats according to a scenario based on a fictional geopolitics situation.
The Romanian Navy will participate with two frigates, two corvettes, two missile-carrying ships, two sea dredgers, two mobile missile launch units, auxiliary vessels and combat divers, while the Romanian Air Forces will use three MiG 21 Lancer against air threats. Moreover, for the first time, the Romanian Land Forces will participate with a detachment of marines from the 9th Mechanized Brigade "Mărăşeşti".
Turkey will bring a submarine, a frigate, a patrol vessel and a MPA P 235 research plane, Bulgaria will participate with a BGS Bodri Corvette, the US will bring a MPA P 8 Poseidon patrol plane, while the UK will participate with three Typhoon aircraft.
At the same time, the NATO Maritime Allied Command (MARCOM) will be represented by the Standing NATO Maritime Group, which operates in the Black Sea between May 1 and May 21 and is made up of the British destroyer HMS Duncan, the Bulgarian frigate BGS Drazki, the Romanian frigate Regele Ferdinand, the Spanish frigate SPS Victoria and the Turkish frigate TCG Gemlik.
The Sea Shield 18 multinational exercise is the largest NATO exercise on the southern and eastern flank of the North Atlantic Alliance in 2018. It is part of the Naval Forces Master Plan for this year.
British Typhoon aircraft return to Romania for air policing mission
Irina Marica, irina.marica@romania-insider.com
(photo source: Fortele Navale Romane on Facebook)
Normal