Summer road trips: Scenic drives to try in Romania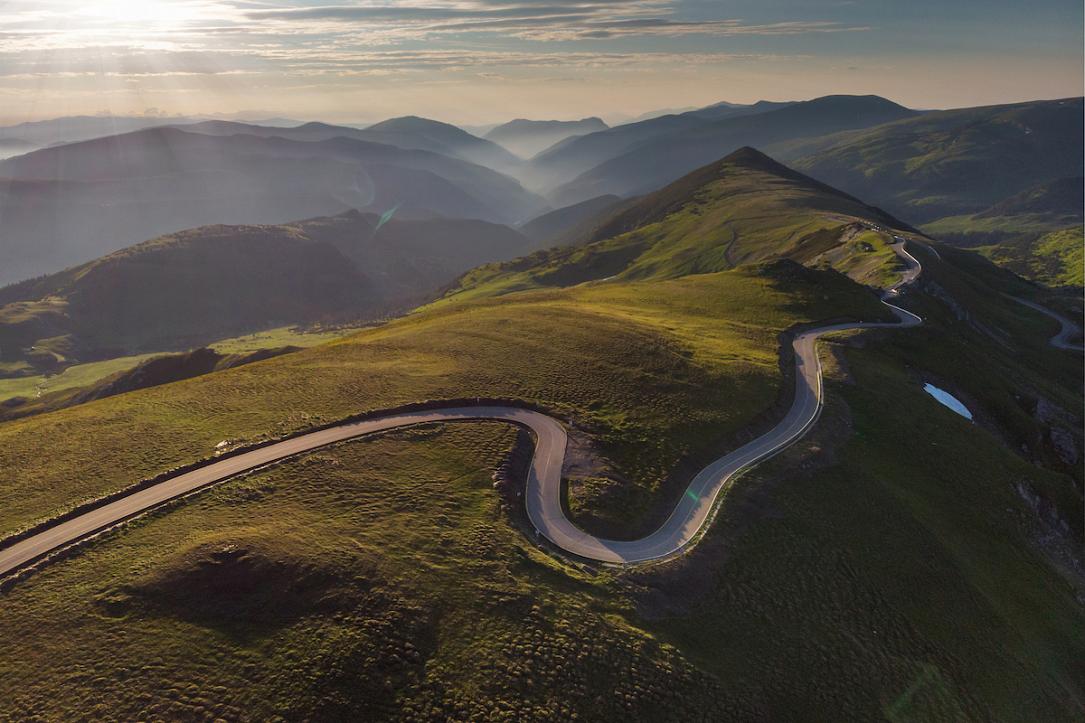 It's not so much of a secret that the rather poor road infrastructure can turn driving into an unpleasant experience in Romania. However, when it comes to road trips, the country has some aces up its sleeve: high-altitude roads that offer breathtaking views in addition to unique driving experiences. For those looking for some inspiration this summer, we've listed below four mountain roads to try in Romania.
Transalpina (DN67C) climbs to an altitude of 2,145 meters (at Urdele Pass), which makes it the highest road in Romania and one of the highest in the Carpathian Mountains. It is nicknamed King's Road, as King Carol II inaugurated it more than 80 years ago, together with other members of the royal family.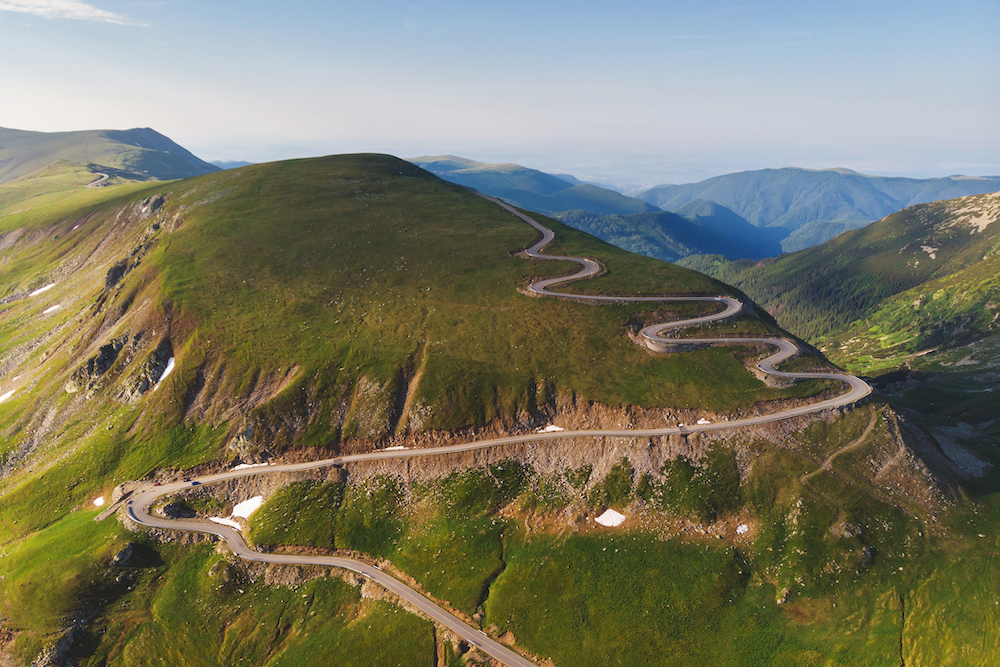 Today, the road is one of Romania's main tourist spots, and some say it is even more beautiful than the (probably) better-known Transfagarasan. It crosses the Parang Mountains from north to south, connecting Novaci in Gorj county and Sebes in Alba county. 
The winding road takes drivers up to the clouds, offering spectacular and even quite wild landscapes. A drive on Transalpina can take about 3-4 hours.
Keep in mind that, due to its altitude, the road is not open all year. This year, the authorities opened Transalpina in early June, and they will most probably close it once the weather gets bad (in autumn). It snows a lot up there, and driving on it is no longer possible during cold months. However, regardless of the season, visitors should always have some warm clothes in their luggage, as it gets windy and cold on the top. 
While in the area, tourists can also visit the Polovragi Cave, Oltetului Gorge, or the Icoana and Polovragi monasteries. An upside down house is also located nearby.
Transfagarasan (DN7C) is by far the best-known road in Romania. A project of late communist dictator Nicolae Ceausescu, the spectacular road that crosses the Carpathian Mountains has been a setting for drive tests, photo shootings, movies, and auto commercials for sports cars and motorcycles. Its popularity kind of spiked in 2009 when the famous British auto show Top Gear shot one of its episodes on Transfagarasan, naming it "the best road in the world." Some also call it "The Road to the Sky."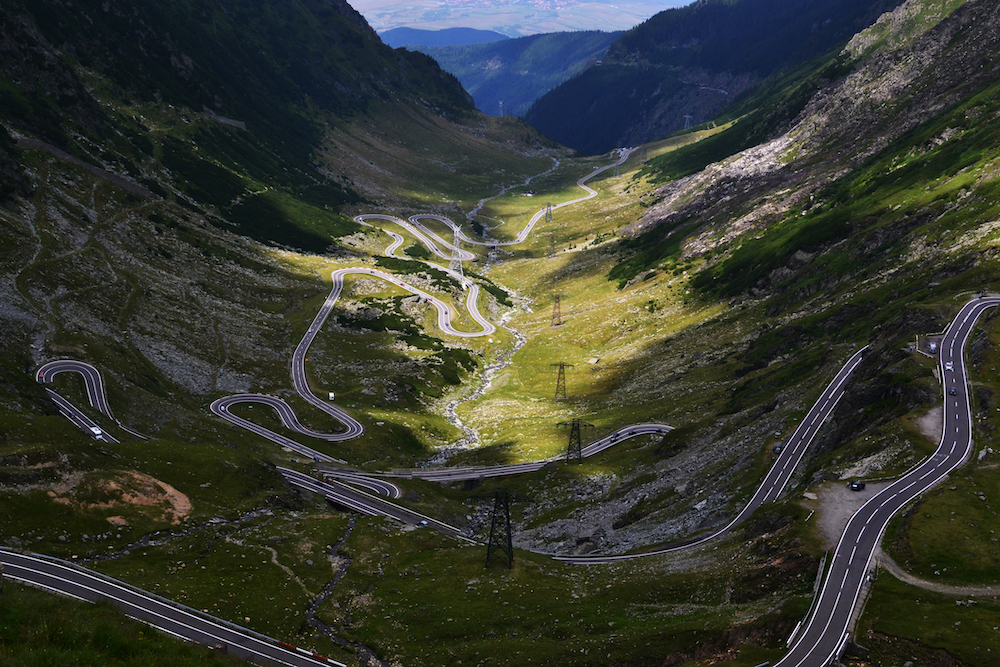 Climbing to an altitude of 2,042 metres (at Balea Lake), Transfagarasan is the second-highest mountain road in Romania, after Transalpina. It offers a unique driving experience, taking drivers on a route full of twists and turns between two of Romania's historical regions - Transylvania and Wallachia. It's needless to say that the trip also comes with amazing views, so you may want to make sure the battery of your smartphone and/or camera is full. Also, as it can get quite cold up there, it's better to pack some warm clothes.
Driving from Bucharest, you can follow the route to Pitesti and then follow DN7C. The road will start to climb soon after Curtea de Arges (where you can stop to visit the city's impressive monastery).
The Transfagarasan road is usually closed from late October until late June because of the snow and bad weather. So summer is the best time to plan a gateway on this route. 
While in the area, visitors can also stop at the Poenari Citadel, a ruined castle known for its connection with Vlad the Impaler, Lake Vidraru, and Capra Waterfall.
Transbucegi (DJ713) is probably a perfect destination for a one-day trip from Bucharest or Brasov. It starts close to Sinaia, a popular mountain resort in Prahova Valley where tourists can make a stop to see the charming Peles Castle and Sinaia Monastery.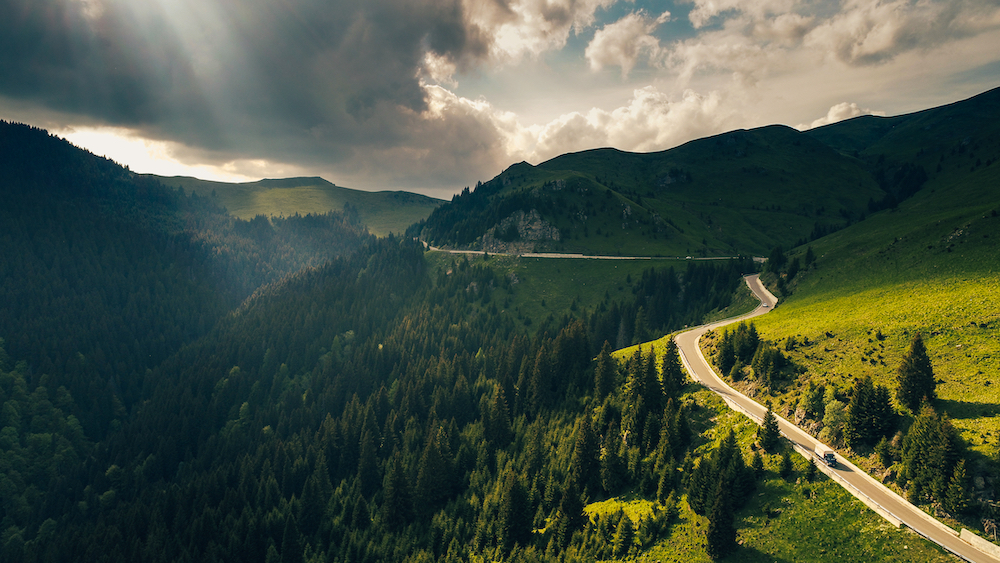 Also known as "Drumul Babelor" (which would translate as the Old Ladies' Road - a reference to the Babele rock formation in Bucegi Mountains), Transbucegi connects Sinaia and Cabana Piatra Arsa, crossing the Bucegi Mountains Plateau. Inaugurated in 2013, it is probably the fastest way to Babele and The Sphinx rock formations in Bucegi or other hiking trails in these fantastic mountains.
Starting from Bucharest, you can take the A3 highway to Ploiesti and then continue on DN1 to Sinaia. Once you've entered the mountain resort, turn left to drive to Transbucegi. 
Keep in mind that during the weekend (and especially the summer weekends), the road can get quite crowded. But it's still worth a trip, even as a "to see" destination during a multi-day vacation in the Bucegi Mountains and its surroundings. It is open all year, depending on the weather.
While in the area, you can also go to the Babele and The Sphinx rock formations or the Caraiman Cross in Bucegi, or visit the resorts in Prahova Valley, such as Sinaia or Busteni. 
The Transrarau (DJ175B) road is about 30 km long (and not very difficult to drive) and links the communes of Pojorata and Chiril in Suceava county, northeastern Romania. The scenery of the Rarau Mountains is breathtaking, making this winding mountain road one of the most beautiful in the country. Some say that, even if it's shorter than Transalpina or Transfagarasan, it is still one of the greatest roads in terms of views and road quality. It can also be a perfect choice for a long bike ride.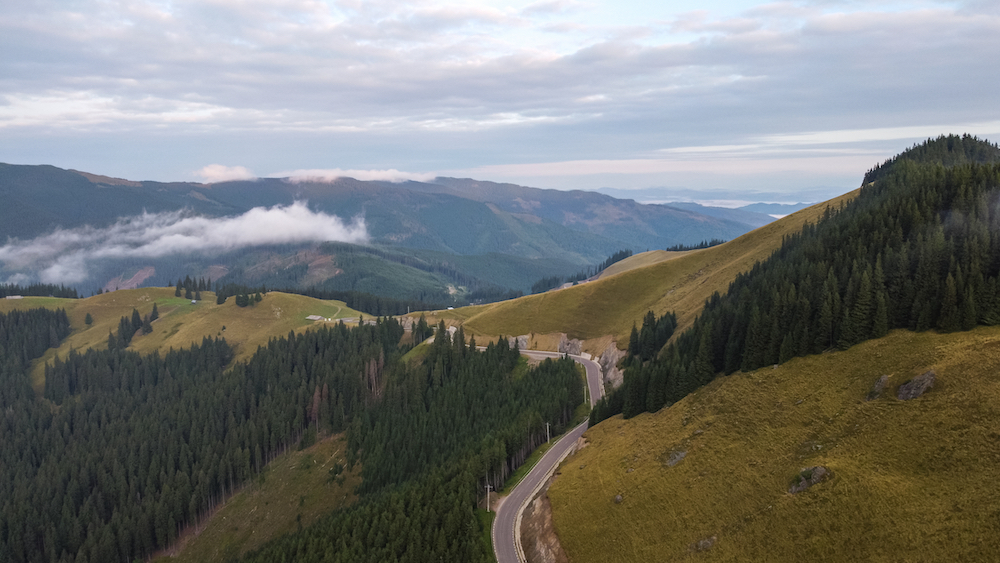 The Transrarau can also get pretty crowded on weekends, which could mean that finding a parking spot can be quite challenging. But you can also stop along the way to enjoy nature and take some pictures for friends or your social media page. 
From the Transararu, marked trails take tourists to Pietrele Doamnei or Piatra Soimului.
newsroom@romania-insider.com
(Opening photo: aerial view of Transalpina; photo by Alexino/Dreamstime.com)
Normal