Over 3,400 Romanians died from COVID-19 without associated illnesses, Health Ministry says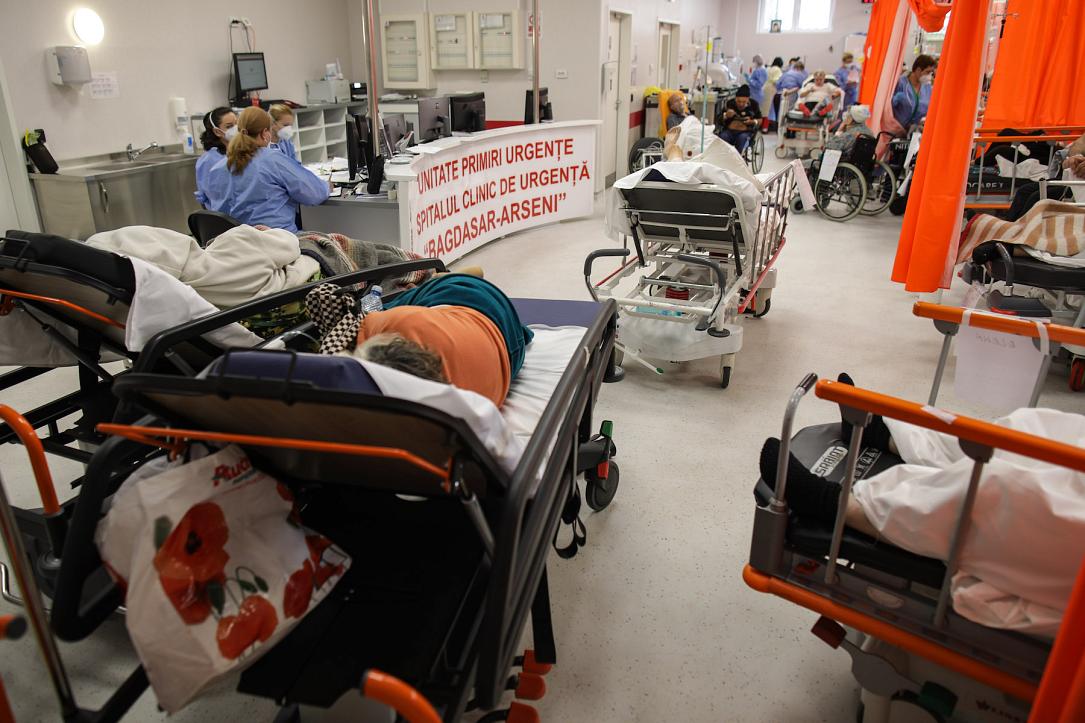 A total of 3,425 Romanians died from COVID-19 without having any other associated illnesses, from the beginning of the pandemic until May 25, 2023, according to data provided by the Ministry of Health and quoted by News.ro. Nearly half of these deaths occurred among individuals over the age of 70.
The number of people who had other associated illnesses or comorbidities and died due to complications after contracting COVID-19, excluding the over 3,400 patients whose deaths were solely attributed to COVID-19, is 64,808.
Around 3.4 million Romanians were confirmed as having contracted COVID-19.
Adrian Marinescu, medical director of the Matei Balş National Institute of Infectious Diseases in Bucharest, told News.ro that it is possible that even among those who did not have other illnesses, there may still have been risk factors that led to complications after being infected with SARS-CoV-2.
"Unfortunately, when it comes to monitoring the health status of a population, it is necessary to actively search for individuals. […] When you say someone does not have comorbidities, you're referring to known diseases. For example, there are overweight individuals who, theoretically, do not have associated illnesses. [But] the fact that they are overweight is sufficient to constitute a risk factor. It is very likely that if we were to look more closely, we would find that these individuals have cardiovascular conditions, diabetes, and so on," said Dr. Marinescu.
He also noted that the number of deaths is significantly higher after the age of 60. He argued that if there had not been restrictions on people's movement, there would have been many more patients requiring medical care, and healthy individuals would have endangered those with risk factors.
"[...] if [healthy] individuals did not have restrictions, they would have infected those who had risk factors. I cannot figure out what the recipe would have been for these people to have unrestricted movement, specifically referring to those who had no associated illnesses. I don't see how that could have been achieved," stated Dr. Marinescu.
"Look at history, whenever such a disease existed, there were always restrictions. Without restrictions that limit the circulation of the microorganism, you cannot solve the problem. The idea that you need so many hospitals to accommodate everyone, regardless of the number of infected individuals, is a utopia," he added.
The doctor highlighted that prevention programs are extremely important because they help detect individuals who are unaware of their health issues. 
According to official data from the National Institute of Statistics (INS), in the first two months of this year, over 24,000 Romanians died from circulatory system diseases, and over 7,000 from cancer. Additionally, respiratory system diseases caused nearly 4,700 deaths during the same period.
On June 28, 2023, Romania's National Committee for Emergency Situations approved the end of the epidemiological and biological risk situation generated by the COVID-19 pandemic. With this decision, COVID-dedicated hospitals and departments cease their operations, and patients can seek treatment in any hospital under isolation conditions.
Dedicated COVID-19 assessment centers were also dismantled and COVID-19 vaccination certificates are no longer issued.
(Photo source: Inquam Photos | Octav Ganea)
Normal