Romanian president says indoor restaurants can reopen after September 1 under certain conditions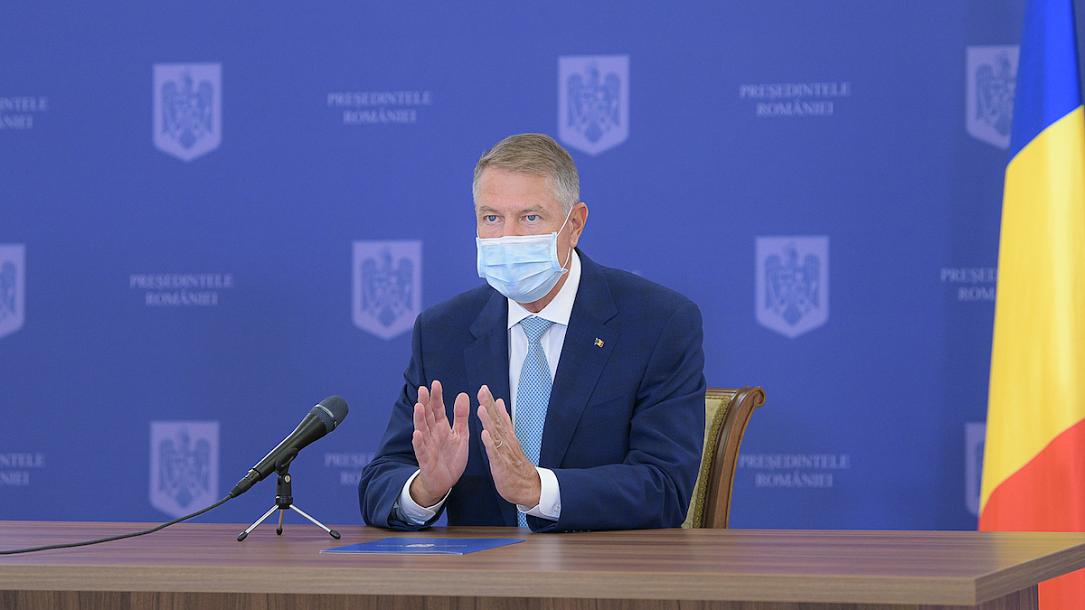 The indoor restaurants, theaters, and cinemas can reopen after September 1, under certain conditions and depending on the epidemiological situation in each locality, Romanian president Klaus Iohannis said on Wednesday, August 26, G4media.ro reported.
"There are two areas where I think it's important to resume activity as much as possible and where possible, in safe conditions," Iohannis said, referring to the cultural and HoReCa sectors.
The theaters and cinemas "will probably be able to open from September 1, in special safety conditions," the president explained, adding that specialists will set the safety rules. He gave some examples, however, saying that seats should be left empty between spectators, and all participants should wear a mask.
"The second sector that is suffering and where I think it is also good to resume business, where possible, is the HoReCa sector, especially the operation of indoor restaurants," Iohannis also said. In his opinion, restaurants can open indoors under certain conditions that should also take into account the specific safety rules and the epidemiological situation in each locality.
"So, in essence, they can reopen, but only where it is safe; all these details will be made known to the general public, they are technical issues that will be established in the commission of specialists," the president said.
In related news, HoReCa representatives also said, after a meeting with the government and prime minister Ludovic Orban, that restaurants would reopen for indoor dining from September 1, under specific conditions, Digi24 reported.
Dragos Petrescu, the president of the Association of Hotels and Restaurants HORA, explained that several restrictions would be applied, including physical distancing. This means that not all tables will be used, and the customers will be required to wear a mask when entering a restaurant. They will not have to wear a mask when seated, but masks will be required when entering or walking around the restaurant.
Prime minister Ludovic Orban also said earlier this week that indoor restaurants could reopen on September 1.
newsroom@romania-insider.com
(Photo source: Presidency.ro)
Normal