Romania's PM says own experts will contribute to CVM report on judicial reforms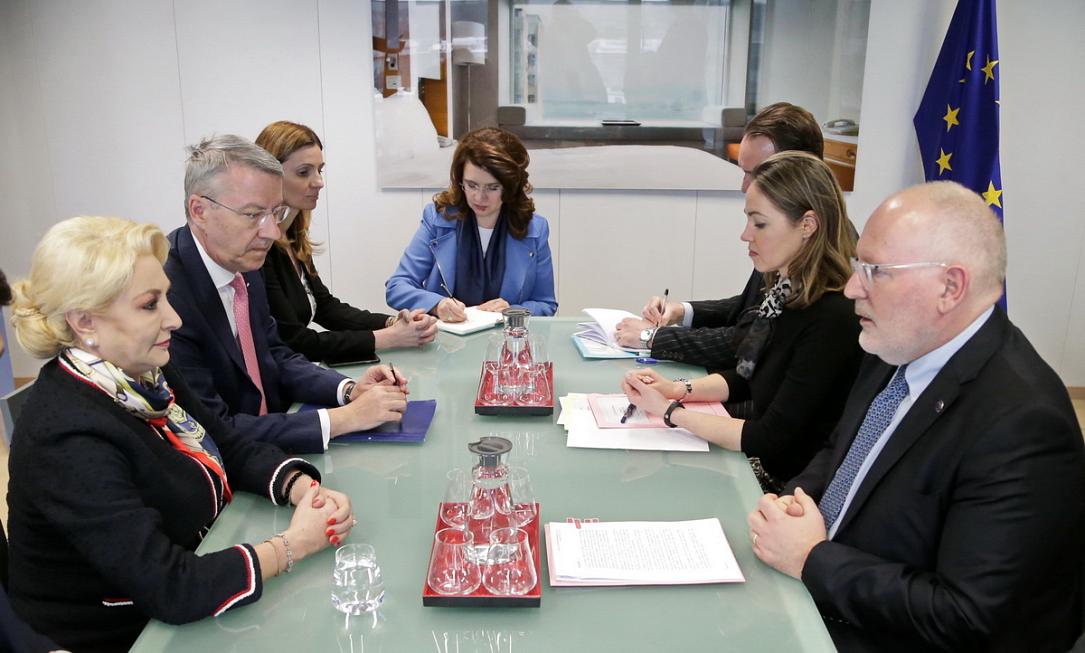 Romania's prime minister Viorica Dăncilă said on March 7, in an interview with Romania TV, that she agreed with the first Vice-President of the European Commission, Frans Timmermans, to set up a joint commission consisting of Government and Brussels experts to analyze the Cooperation and Verification Mechanism (CVM) status point by point.
"We have agreed to set up a commission to analyze the CVM point by point, a committee of experts from the Government of Romania, experts from Brussels, so that we take important steps because, as you know, we want to lift the CVM. We believe that CVM is discriminatory because only Romania and Bulgaria are subject to this Cooperation and Verification Mechanism and we believe that both the obligations and the rights must be equal for all member states," Viorica Dăncilă said, according to News.ro.
When they joined the EU, on January 1, 2007, Romania and Bulgaria still had problems in the fields of judicial reform, corruption and (for Bulgaria) organized crime, which is why they were placed under the Cooperation and Verification Mechanism (CVM).
(Photo source: Gov.ro)
Normal