Romanian writer Mircea Cărtărescu to receive Spanish Leteo award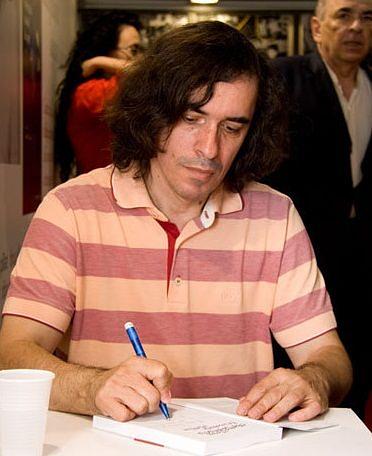 Romanian writer Mircea Cărtărescu will receive this year's Leteo award in Spain, on October 25, Diario de León reported.
This is the 17th edition of the award, which previously counted among its winners authors such as Paul Auster, Michel Houellebecq, Martin Amis, John Banville or Sharon Olds. The award is granted by Club Leteo, and this year's edition could also be the last, according to Diario de León. The motivation for the granting of the award references the "the magic, originality and the strive for the emotional" in the author's work.
Romanian poet, novelist and literary critic Mircea Cărtărescu is one of the most translated and awarded Romanian authors internationally. A lot of his work is available in English, French, Spanish or German and he can be read overall in more than a 20 languages. The trilogy Blinding is probably his most translated work so far. The full, three-part trilogy can be read in English, Dutch, German, French, Bulgarian, Swedish and Norwegian. One or two parts of the work have also been translated in Italian, Turkish, Hungarian, Macedonian or Spanish. His most recent work, Solenid, was published in Spanish this year by Impedimenta.
Romanian writer Mircea Cărtărescu receives national poetry award for entire work
Normal