Romanian film review: Movies by Dana Bunescu, award-winning film editor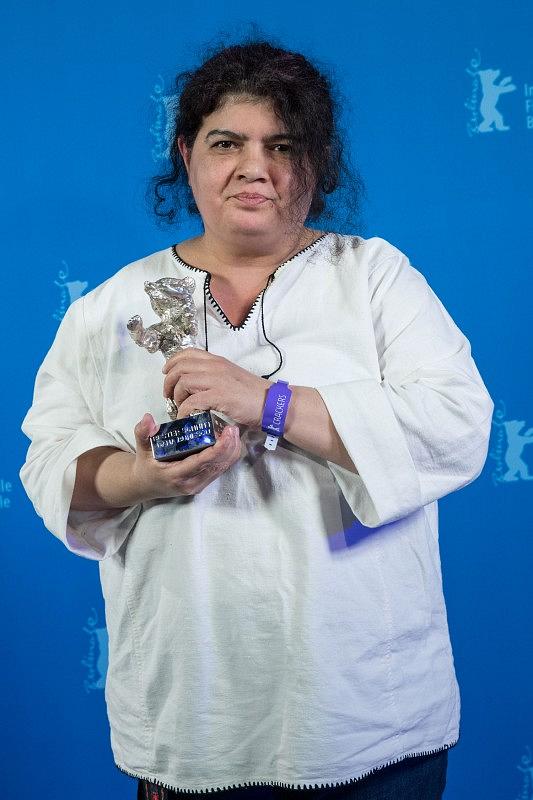 ...and the 2017 Oscar went to: well, not to Toni Erdmann. Romania hasn't scored the Oscar for Best Foreign Language Film, as very much hoped, but it has won something even more remarkable (if I may dare to say so) at the International Film Festival Berlin (February 9 – 19). Dana Bunescu, the editor of competition title Ana, Mon Amour, was awarded the Silver Bear for Outstanding Artistic Contribution.
Călin Peter Netzer's drama Ana, Mon Amour premiered in Romania on Friday, so stay tuned for its review on Romania-Insider.com. What I can say without giving anything away is that the film cuts constantly between different time sequences and it is credit to Bunescu's precise, flawless work that the story runs so fluently despite the non-linear narrative. She also worked with Netzer on his previous Berlinale winner in 2013, Child's Pose/Poziția copilului.
Getting back to the relevance of the prize, Dana Bunescu's award is particularly important because award ceremonies tend to spotlight directors, actors, producers, and at best cinematographers, just as mainstream discussions on cinema, for that matter. To have such a prestigious festival pay homage to a technical achievement next to the categories above is wonderful, and since film is a technical medium, absolutely necessary. And what a great choice to honour Bunescu, who has worked on the editing and sound design of some of the best Romanian films of the past decades.
Her previous hit was the multi-awarded Aferim! (2015), Radu Jude's visually ravishing take on the the slavery of Roma people in 19th century Wallachia. An irreverent, caustic road movie, this was an instant classic. Jude followed it with a film just as gorgeous in composition and sound, the literary adaptation Scarred Hearts/Inimi cicatrizate (2016), for which he teamed up with Bunescu again. Judging by these films alone, these two professionals are truly a match made in heaven.
A similarly impressive production is Cristian Mungiu's Beyond the Hills/După dealuri (2012), a visually and narratively bleak story of the damages caused by superstition, religious fanaticism, ignorance, and institutional failing. A horror film, love story, and portrait of an ailing society, Beyond the Hills is pure, heartbreaking perfection.
Another one of my all-time Romanian favourites is Andrei Ujică's monumental The Autobiography of Nicolae Ceaușescu/Autobiografia lui Nicolae Ceaușescu (2010), a three-hours-long montage of archive footage on the late dictator. It is here, more than in 'illusionistic' cinema, that the importance of sound and image editing is most obvious. This is truly what makes or breaks a film. And this pictures owes its towering achievement to Bunescu's brilliant work. Seriously, if you haven't watched this film yet, you should, and you should also be prepared to be blown away.
Bunescu's previous credits include the milestones of the so-called Romanian New Wave, Cristian Mungiu's heart-stoppingly tense 4 Months, 3 Weeks and 2 Days/4 luni, 3 săptămâni și 2 zile (2007) –just as with Jude, she and Mungiu are a perfect match –, and Cristi Puiu's The Death of Mr. Lăzărescu/Moartea domnului Lăzărescu (2005), a pitch-black comedy on Romania's health system.
The titles above are an absolutely subjective selection; a complete review of Dana Bunescu's work would blow up the frame of this review. IMDb features all of her titles, in case your curiosity has been aroused. If anyone released a DVD box of her work, it would be a (very necessary) strike of genius.
You can find below the clip with the stunned, stage-shy Bunescu accepting the award in Berlin as well as a selection of trailers and scenes from films mentioned above.
By Ioana Moldovan, columnist
Normal