Lesser-known Romania: The Whirlwind Lake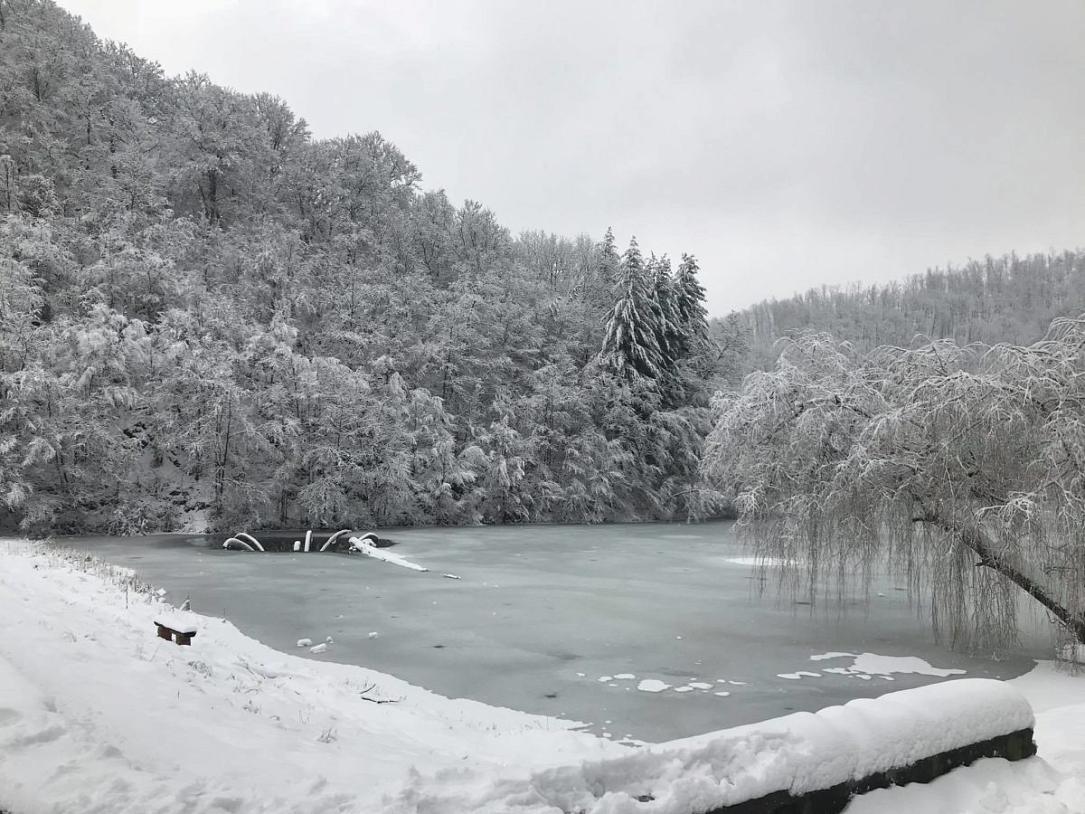 The sights of the Vida Lake, also known as the Whirlwind Lake, are one-of-a-kind regardless of the season.
The lake came into being in 1967, in western Romania's Bihor county. It gets is nickname from the funnel-shaped overflow set up at the center of this artificial lake. The overflow, which gives the impression of a whirlwind, lowers the water pressure in case of abundant rains. The 10 meter-high dam and the overflow support the water accumulated in the 6 hectares of the lake.
The lake was built for the bauxite-extracting mines in the area, on the site of a former mill, known as Lioliu's Mill. Once the mines closed down, the lake became the property of the local authorities and a tourist attraction.
The forest surrounding the lake reflects in the water, giving it its characteristic color. The lake is about 2 km long, and a forest road near its shore allows tourists to take in the landscape.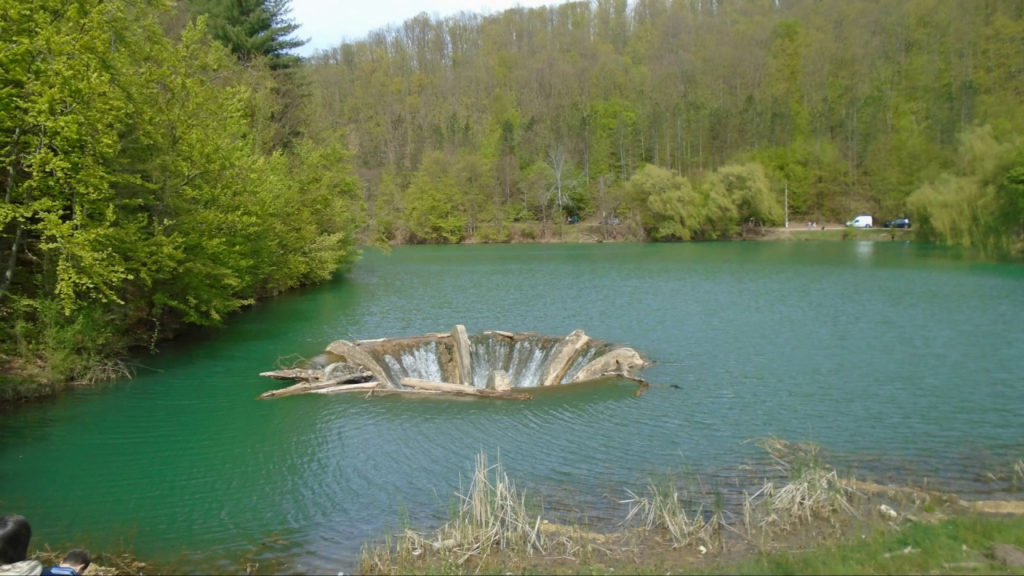 The Videi Gorges, an area of karst landscape, are nearby, as is the Rosia Valley, where tens of caves can be found.
The Videi area is part of the Pădurea Craiului mountains, where a network of caves meant for specialized tourism has been set up. The same mountains also have several recently marked mountain bike trails.
How to get there:
The Vida dam is located in Luncasprie, in the Dobreşti commune. Coming from Oradea, it is accessible by car via the national road DN76 or the county roads DJ792A and DJ795.
(Photos: Centrul Național de Informare și Promovare Turistică Bihor Facebook Page, You Tube)
Normal