Cycling tracks in Western Romania mountains marked for tourist use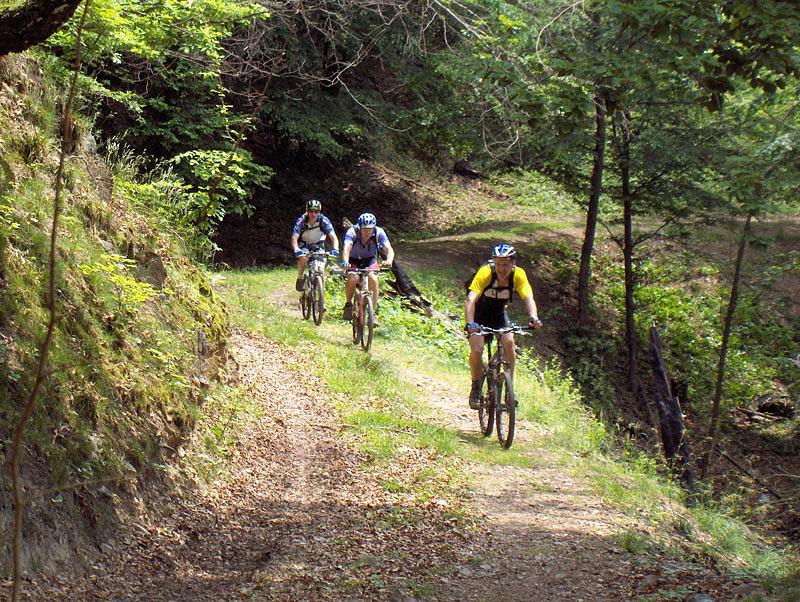 Nine mountain bike tracks will be officially marked for tourists in the Padurea Craiului mountains, in Western Romania, Agerpres reported.
This is part of a two-year project aimed at establishing Padurea Craiului as an eco-tourism destination. The project received an almost USD 60,000 financing from the Environmental Partnership Foundation and the Romanian American Foundation, as part of the Green Entrepreneurship program. The Center for Protected Areas and Sustainable Development (CAPDD) in Bihor county will be in charge of marking the tracks after winning the project.
The nine tracks, totaling 300 kilometers in length, will be furnished with informational billboards at the beginning and at the end of the route, signage at crossroads and in areas where there is a danger of getting lost, and parking signage at various points on the route. Several bike rental centers are available along the cycling routes, designed according to various challenge levels.
"From what we have done so far - maps, GPS tracking, bike rental centers - we can see that the area has potential. There is a real interest in this way of visiting it. So we have decided to mark the tracks to make them more accessible," Paul Iacobas, the CAPDD Bihor president, explained.
The tracks cover the entire area of Padurea Craiului, and tourists can explore here not only nature but also traditional villages or attend various crafts workshops.
The network of caves in the area, such as the Meziad cave, the Unguru Mare cave or the Vadu Crisului cave, is the main tourist draw. The network is made up of ten caves at this point.
Tourists can also try various hiking routes, going through the gorges and narrow paths of the area.
CAPDD Bihor has been the custodian of the Natura 2000 site since 2009. The site covers the Crisul Repede - Padurea Craiului mountain defile.
The Padurea Craiului mountains are part of the Northwestern Apuseni mountains of the Carpathian Mountain range.
Romania wants to lure more tourists with cycling routes
(Photo source: www.capdd-bihor.org)
Normal