Romania's Great Union Centennial gets visual identity after online vote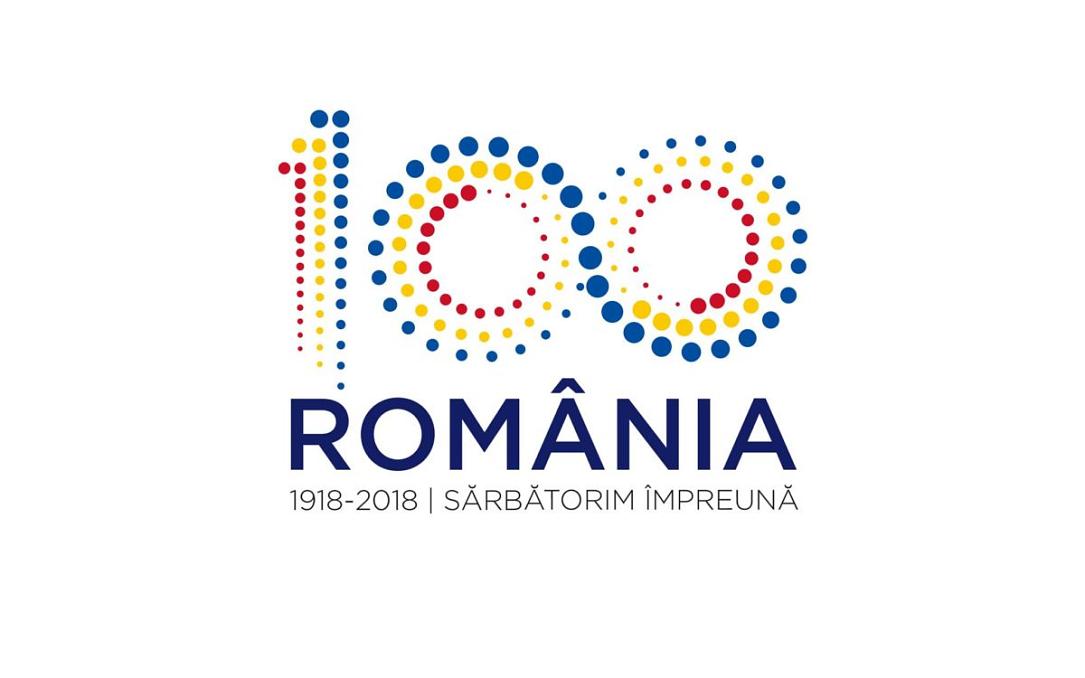 A proposal called Hora was chosen as the visual identity for the 1918 Great Union Centennial, which Romania is preparing to celebrate next year. The Romanian term hora describes a group, circle dance.
The proposal was designed by advertising agency FCB Bucharest.
"The proposal was at the top of the jury's and the public's preferences, where it gathered 27% of the cast votes. The logo was designed starting from two circles united by the symbol of the infinite. The circles are made up of individual dots which grow and develop. The resulting infinite hora is a live symbol, suggesting shared continuity, resistance and growth," the Culture Ministry explained.
The visual identity was chosen following a contest launched by the ministry, in a partnership with the Advertising Agencies in Romania, and with the support of the International Advertising Association, the Center for Excellency in the Study of the Image, and the Bucharest arts university UNArte. Three agencies entered the contest pro-bono, namely Pastel, FCB Bucharest and Brand New.
The selection process had two stages. In the first stage, the advertising agencies presented to a jury of experts their proposals and received scores for them. During the second stage, the public voted on their favorite. The public's vote averaged 25% of the final score.
All of the 13 submissions can still be seen here.
MP wants free flights for Romanians returning home for Great Union Centennial
(Photo source: Ministerul Culturii și Identității Naționale Facebook Page)
Normal