Romania has lowest gender pay gap in EU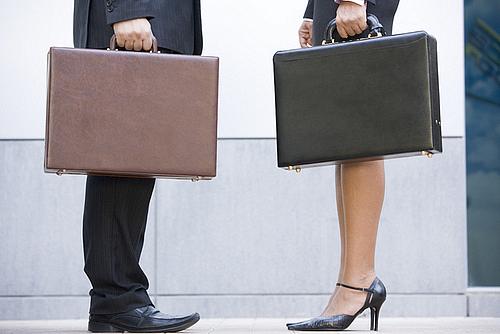 Romania had the lowest unadjusted gender pay gap in the European Union (EU) in 2016, namely 5.2%, according to the European statistical office Eurostat.
This means that women employed in Romania made on average EUR 94.8 for each EUR 100 male employees earned in 2016.
In the EU, the average pay gap was over three times higher, at 16.2%. The highest gender pay gaps were in Estonia, 25.3%, followed by Czech Republic and Germany, both close to 22%.
Romania also recorded the highest decrease in the gender pay gap from 2011 until 2016, of 4.4 percentage points. However, things are not all rosy when it comes to gender equality in Romania. For example, the employment rate of recent female graduates (aged 20 to 34) was just 63.6% in Romania, in 2016, compared to 75.1% in the men's case. In the EU, the employment rate of young women was 76% and in the men's case the percentage was 80.8%, according to Eurostat data.
The wider gender employment gap, for the age group 20-64 years was 17.6% in Romania, versus an EU average of 11.6%. This means that the employment rates for men were 17.6% higher than for women.
Another statistic shows that only 11% of the board member positions in Romanian companies were held by women, in 2017, almost unchanged compared to 2011. In the EU, this percentage almost doubled from 13.7% in 2011 to 25.3% in 2017.
Romania in top ten countries with highest share of women-owned businesses
editor@romania-insider.com
Normal