Romania's Environment Ministry authorizes the shooting of 13 bears in Covasna county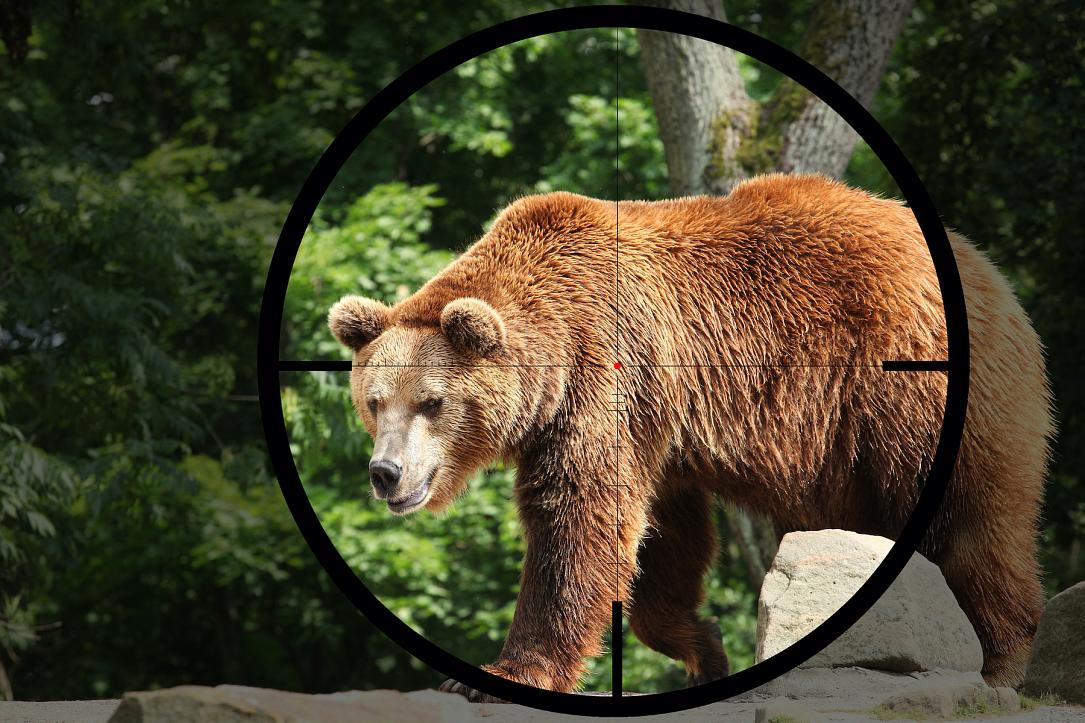 Romania's Ministry of Environment issued an authorization for the shooting of 13 bears that have been causing problems in Covasna county, home to 1,800 bears.
According to the head of the county environment protection agency, Gheorghe Neagu, the bear population in Covasna has grown considerably in the last few years. "With the coming of spring, bears have become active again," Neagu said before citing the villages that have been affected. "A year ago it was estimated that we have around 1,800 bears in Covasna. That's a lot. Even 1,600 or 1,400 would be a lot, and the number is increasing every year," he added.
Romania has the highest number of brown bears in the EU, over 6,000, according to some estimates. However, the figures are not officially updated. As a result, environmental groups and hunting associations disagree on the size of the bear population, the former arguing that it is around 2,000, while the latter estimate that 10,000 can be found in Romania. Covasna alone is reported to be home to about 1,800 bears.
Residents of Covasna routinely receive alerts regarding bears that have wandered into populated areas and may pose a safety threat. In 2021, a jogger was attacked by a bear between Sfântu Gheorghe and the village of Şugaş Băi and had to be hospitalized.
To tackle the issue, current environment minister Tanczos Barna, who comes from the same region, has championed a more aggressive stance, promoting legislation such as emergency ordinance number 81. It allows for specialists to intervene and either drive away, tranquilize and relocate, shoot or euthanize bears that wander into localities and caused material harm.
Last year, a scandal was sparked when a member of the Liechtenstein royal family reportedly paid around EUR 7,000 to be allowed to shoot Arthur, Romania's largest bear. According to environmental activists, Prince Emanuel von und zu Liechtenstein, who owns a castle in Austria, received a derogation from the law which allowed him to shoot a mother bear that had damaged farms in Covasna. Instead, he shot a large male that lived deep in the woods.
In 2016, Romania banned the trophy hunting of bears and wolves, but the government can issue derogations from the law. Until last year, hunters had killed around 1,400 bears with the government's consent, reportedly paying thousands of euros for each derogation.
radu@romania-insider.com
(Photo source: Igor Boldyrev | Dreamstime.com)
Normal