Romanian emergency service head says protester's death not linked to gas sprayed at protest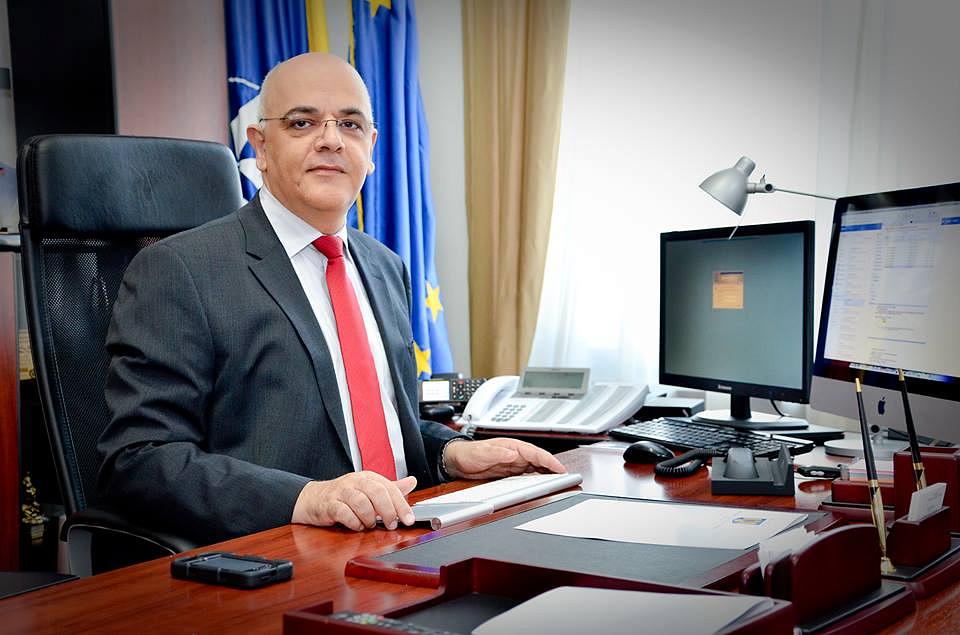 Raed Arafat, the head of the Department for Emergency Situations, said on Tuesday, August 21, that he doesn't see a link between the recent death of the man who protested in Bucharest on August 10 and the tear gas sprayed during the manifestation.
Arafat made the statement at the parliamentary committee investigating the incidents of August 10, where interior minister Carmen Dan, Gendarmerie Major Laurentiu Cazan, the coordinator of the intervention in Victoriei Square, and former Gendarmerie chief Sebastian Cucos were also present.
Raed Arafat confirmed the information that the 68-year-old protester who died on Sunday, August 19, went to the medical teams present in Victoriei Square during the protest on August 10 with nosebleed and high blood pressure. However, he refused to go to a hospital. He was known to have serious heart problems and a history of digestive problems, according to Arafat, local Digi24 reported.
The protester went to the hospital in Turnu Magurele on Sunday, August 19, because he was vomiting blood and was feeling very sick. He was then transferred to the hospital in Alexandria, where he died following an upper gastrointestinal bleeding, according to Arafat.
"Tear irritant substances are not substances without effects and are not harmful if certain conditions are met. But, at this time, I can't find the link between these substances and the digestive manifestation of the medical patient," he also said, adding that the autopsy will say if the cause of death has anything to do with the gas sprayed during the August 10 protest.
"Most likely, this was another separate medical episode that did not correlate with the August 10 situation."
The 68-year-old man died in a local hospital on Sunday night, August 19, more than a week after the violent protest in Bucharest's Victoriei Square. He was one of the over 400 people who got sick or suffered injuries during the violent incidents, after the riot police used tear gas and water cannons against the protesters. The investigators ordered a necropsy to find the exact cause of the man's death.
Meanwhile, more than 350 protesters filed criminal complaints against the gendarmerie, after being injured or sprayed with tear gas during the protest in Bucharest. Present at the parliamentary commission on Tuesday, August 20, where she presented a report of the incidents on August 10, interior minister Carmen Dan also said that an internal investigation of the Romanian Gendarmerie found six cases in which ten gendarmes failed to respect the law during their intervention at the protest in Bucharest. However, she also said aggressive protesters tried to break the corridor formed by the gendarmes and enter the courtyard of the government headquarters, local News.ro reported.
Negative reports in international media continue after August 10 protest in Bucharest
Police find gun stolen from gendarme during August 10 protest in Bucharest
Romanian PM writes to EC leaders that August 10 protest was an attempt to remove her cabinet
Irina Marica, irina.marica@romania-insider.com
Normal