Police find gun stolen from gendarme during August 10 protest in Bucharest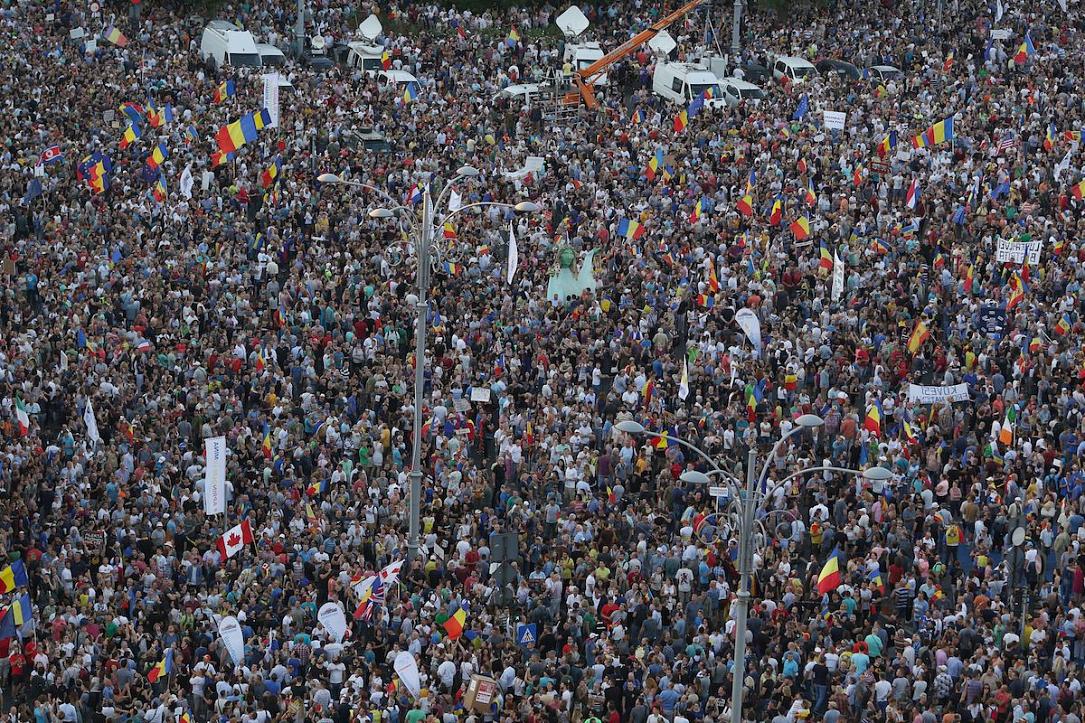 The Bucharest Police announced on Monday evening, August 20, that the gun stolen from a woman gendarme during the August 10 protest in Bucharest was found in the Petrăchioaia commune in Ilfov county, near Bucharest, local News.ro reported.
The gun was stolen when the woman gendarme and one of her colleagues got separated from their group during one of the gendarmerie's interventions during the protest, and were surrounded by protesters. While more aggressive protesters assaulted the two gendarmes, others intervened to protect them and took both of them back safely to their colleagues.
A man suspected of stealing the gun was detained in the night of August 13 to August 14 and was later placed under preventive arrest.
The August 10 protest in Bucharest's Victoriei Square, which was also attended by many Romanians who work or live abroad, ended in violence after the riot police used tear gas and water cannons to clear the square. More than 400 people were reportedly injured during the gendarmes' interventions, with over 300 protesters filing criminal complaints against the gendarmerie so far. The military prosecutors are currently looking into the case.
Meanwhile, the interior minister presented a report of the August 10 incidents, according to which 21 criminal investigations against violent protesters have been opened after the violent incidents in Victoriei Square. At the same time, the report identified five cases of abuses against peaceful protesters.
Prime minister Viorica Dancila also sent a letter to European Commission president jean-Claude Juncker and prime vice president Frans Timmermans complaining that the August 10 protest in Bucharest was an attempt to remove her cabinet by violent means.
Meanwhile, a 62-year old man who reportedly got sick during the protest in Bucharest's Victoriei Square after the riot police sprayed the protesters with tear gas died nine days later in a hospital in Alexandria. The hospital notified the Police to investigate the man's death as he was known to be one of the protesters who got sick during the August 10 incidents in Bucharest. The investigators ordered a necropsy to find the exact cause of the man's death.
Negative reports in international media continue after August 10 protest in Bucharest
Irina Marica, [email protected]
Normal