Romanian app turns city explorations into real-world adventures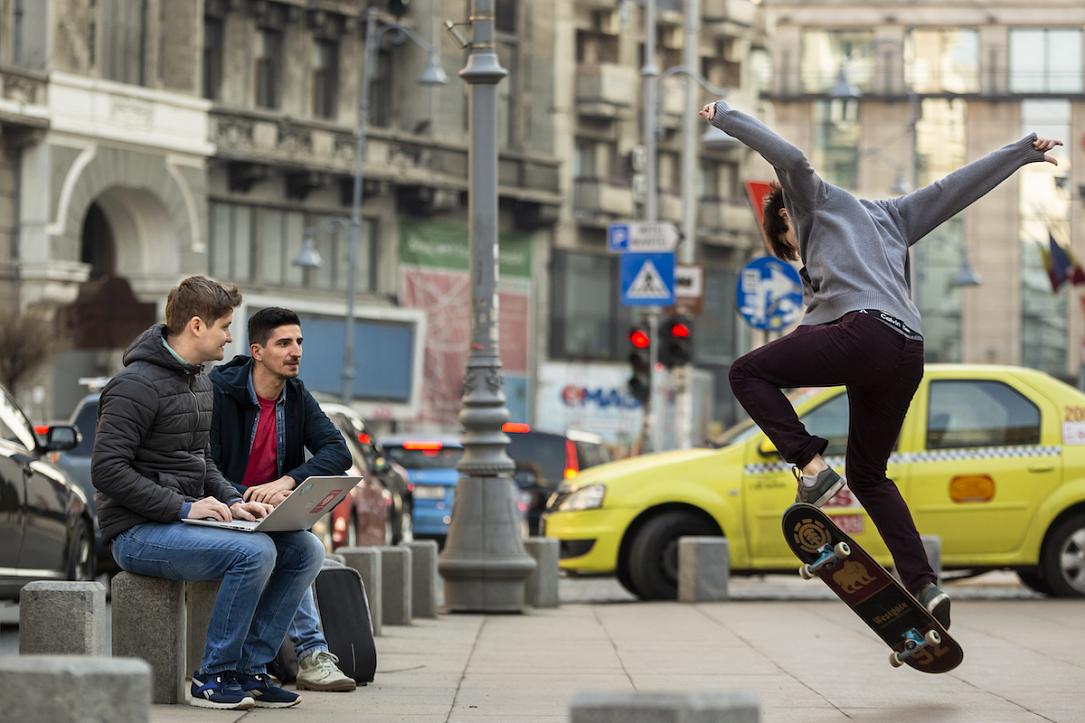 Questo is a fun alternative to the typical tourist walks or guided tours around the city, turning users into explorers that have to solve riddles and follow clues to discover new places and their lesser known stories.
Sightseeing is almost always the main thing to do when on holiday. Some check the guides and set itineraries before visiting a new city while others just walk around, trying to discover the hot spots everybody is talking about. But not many really get to know those places' stories or have fun doing it. The Romanian travel app Questo does just that: turns city explorations into real-world games that help travelers discover the hidden stories of the tourist sights.
Launched almost two years ago by two young Romanian entrepreneurs, Alex Govoreanu and Claudiu Petria, Questo is a city exploration game described as "the bridge between traveling and casual gaming." The users discover new (or already known) places and their hidden stories by going on "quest" missions that require solving riddles and following clues.
The initial investment amounted to about EUR 100,000 and was covered by the two Romanians. Not long after the launch, funds also started to come from branded projects. Then, Booking.com offered them a grant of EUR 20,000 when the app won the Booster Labs competition in 2018. And this year brought good news too, as Questo secured a seed round of funding from two private angel investors, which raised the valuation of the business to more than USD 1.5 million.
The idea of creating such an app came when Alex discovered a hidden place right in the center of Rome: a pizzeria away from the busy tourist places, where the pizza was made by locals and was seasoned with authentic stories of the place. Alex and Claudiu then started thinking of creating an app that does just that: help users discover hidden gems and have fun while doing it. The first quest was "Seven Towers of Sibiu," which explores the most important fortifications in this beautiful city in Transylvania.
More followed and the app currently offers over 100 quests in 40 cities in Europe but the developers have big expansion plans, targeting cities beyond the European border. The interesting thing is that most of the quests are created by local content creators. Some of them are recruited while others just offer to create a quest mission after using the app. The process can take between two and four days, depending on the experience.
So far, about 35,000 people finished at least one Questo mission, walking more than 100.000 kilometers to discover popular and hidden locations, as well as local stories. While some tried to discover the Old Town treasure or the haunted side of Bucharest, others exposed the spies of Rotterdam, discovered the haunted Rome or were wizards in London.
Quests can be purchased inside the app, which can be found in both Google Play and App Store, but will also be listed on platforms such as TripAdvisor and GetYourGuide, and in the offers of travel agencies and other affiliated partners. Questo also worked with brands such as Samsung or Bitdefender, tourism agencies and other companies to create custom quests, has partnered the Alba Iulia Smart City project, and its developers are now in talks with several travel agencies in Europe, Asia and South America.
After a fast growth and a 2018 with results that exceeded the Romanian entrepreneurs' expectations, the Questo team expects even more from this year. "2019 will be the year of expansion, we want to increase both the content and the number of users by entering the most important markets in Europe, as well as a few others outside Europe," Questo representatives told Romania-insider.com.
Asked how they explain this success, they said: "We believe we have covered a need in the market that even consumers were not aware of. But you better ask us again in three years."
newsroom@romania-insider.com
(Photos: Questo)
Normal