Protests planned in Bucharest in support of Romania's anticorruption directorate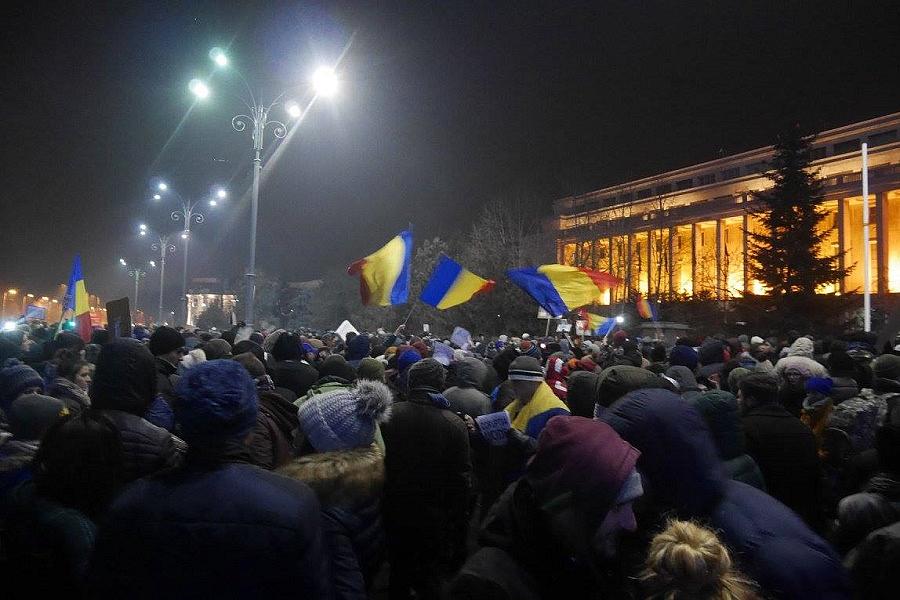 Several protests against the Romanian justice minister's proposal to dismiss the chief prosecutor of the National Anticorruption Directorate (DNA) Laura Codruta Kovesi are planned this weekend in Bucharest and in several cities across the country.
The first protest is planned for today, February 23, in the capital's Victoriei Square.
"Come to the square to protest against this decision targeting the fight against corruption, which breaks Romania's European commitments and proves once more that the Social Democratic Party (PSD) did not understand any of the main messages of the protesters in Victoriei Square: We want justice, NOT corruption!," an announcement on the event's Facebook page reads. The protest is to start around 19:00.
Other protests in support of the activity of the DNA have been announced on Facebook for Sunday, February 25 in Bucharest, Cluj, Ploiesti and outside of the country, under the slogan "Tudorele, you leave, you and your thieves!"
Another protest has been called on March 10, also in Bucharest's Victoriei Square. The event plans to draw 1 million Romanians to the capital on the day the PSD is holding a congress to reconfirm its leader, Liviu Dragnea.
The announcement made by justice minister Tudorel Toader about the DNA head's dismissal already stirred protests in Bucharest, where over 1,000 people gathered in Victoriei Square on the evening of February 22. Hundreds also took to the streets in Cluj-Napoca, Timisoara, Sibiu, Constanta, Brasov or Iasi.
At the same time, an online petition in support of the chief prosecutor of the DNA was started online. Almost 8,000 people had signed the petition by mid-day February 23.
Reacting to the justice minister's announcement, Laura Codruta Kovesi said she will "follow the legal procedure and be present, whenever needed, to answer, point by point, to all statements presented by the justice minister."
The European Commission (EC) said it was watching the developments in the case "with caution and concern." "The independence of the judiciary in Romania and its ability to fight corruption effectively are fundamental elements for a strong Romania within the EU," the EC said.
editor@romania-insider.com
Normal