Romania's chief anticorruption prosecutor reacts to justice minister's dismissal request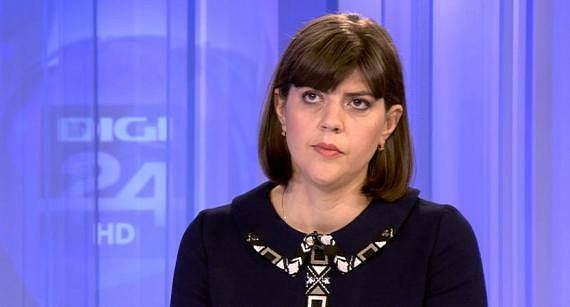 Laura Codruta Kovesi, the chief prosecutor of the National Anticorruption Directorate (DNA), said she will "follow the legal procedure and be present, whenever needed, to answer, point by point, to all statements presented by the justice minister."
Kovesi is reacting to requests for a point of view after the justice minister, Tudorel Toader, announced he started the procedure to revoke her from her post.
Yesterday, February 22, Toader presented a 36-page report on the DNA chief's activity. The report included 20 "acts and facts" related to the activity of the DNA's chief prosecutor, all of them negative. He criticized the DNA head for her authoritarian management style and her involvement in investigations, and for trying to get convictions at any price, among other things.
In a two-hour press conference held last week, Kovesi tackled many of the points raised by minister Toader. The DNA head said that the institution had always taken action when some of its prosecutors didn't follow the law and internal procedures and that the recent media scandal about anticorruption prosecutors allegedly fabricating evidence is aimed at discrediting the prosecutors and weakening the people's trust in the justice system.
Meanwhile, the Presidential Administration said the President's evaluation of the DNA's management differs from that presented by the justice minister, and that it would analyze the justice minister's report. President Klaus Iohannis has repeatedly said he was satisfied with DNA's activity and its management and maintains this point of view.
Romania's general prosecutor Augustin Lazar also expressed his support for DNA chief Laura Codruta Kovesi after the justice minister's announcement, saying that there was no legal reason for revoking her.
Normal