Thousands join protest to support Romania's chief antigraft prosecutor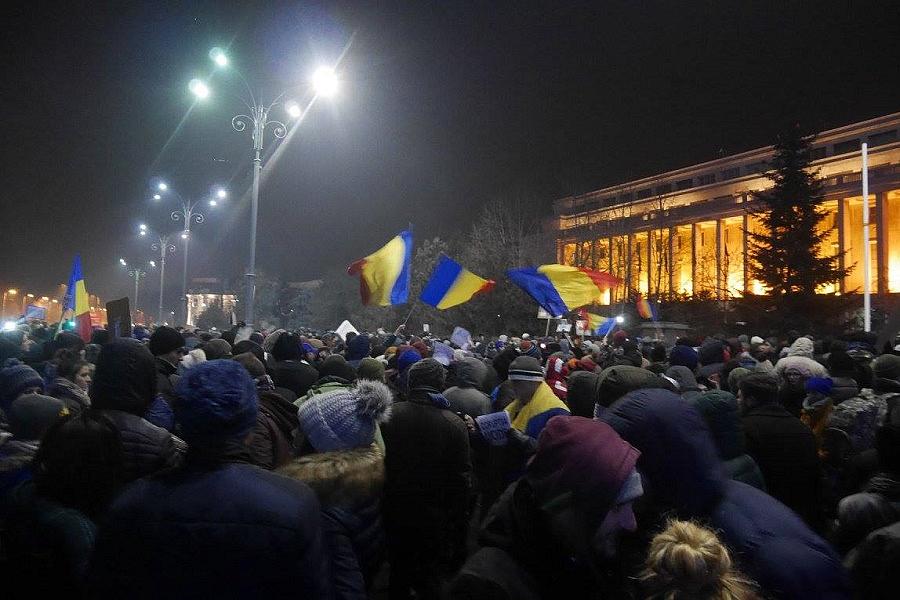 A few thousand Romanians went to the streets on Sunday evening, February 25, despite the cold and the snow, to protest against the justice minister's decision to start the procedure to revoke the chief prosecutor of the National Anticorruption Directorate (DNA) Laura Codruta Kovesi.
The number of protesters reached about 4,000 in Bucharest's Victoriei Square while hundreds also protested in Cluj-Napoca, Timisoara, Sibiu, and other big cities.
The protesters don't agree with the justice minister's report against the DNA chief, a symbol of the fight against corruption in Romania. They asked for the justice minister's resignation instead.
An online petition asking president Klaus Iohannis not to accept the minister's request for revoking Kovesi was also launched on Friday, February 23, and gathered almost 90,000 signatures by Monday morning.
President Klaus Iohannis said on Friday morning that he didn't like the justice minister's presentation on Thursday evening and that he saw no reasons to revoke Kovesi. However, he added that specialists at the Presidential Administration would analyze the minister's report before he makes an official decision.
The report made by justice minister Tudorel Toader was published on Friday. While many criticized the report for its lack of substance, prime minister Viorica Dancila said she found it very detailed and well argued. She added that the President's decision must respect the Constitution.
Romania's chief anticorruption prosecutor reacts to justice minister's dismissal request
EC also reacts to Romanian justice minister's proposal to dismiss chief anti-graft prosecutor
Normal