Positive Romania - Aurelia Luca, Skanska: One thing Romanians are best at is humor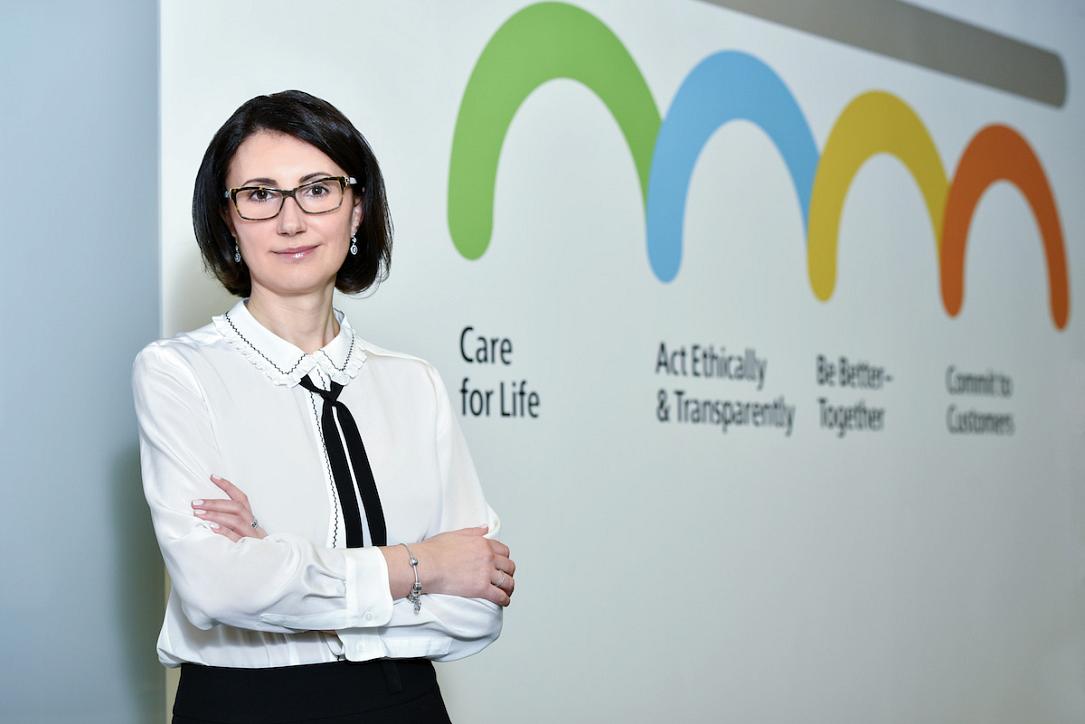 As Romania celebrates 100 years since its unification this year, Romania-Insider.com aims to put the spotlight on the positive things that make the country a great place to live and work in, and visit. We have asked business leaders to share their thoughts on Romania and we started with the members of the jury of the Romania Insider Awards.
Aurelia Luca, Managing Director of real estate developer Skanska Romania, was the first to answer our challenge.
Q: Romania celebrates its 100-year anniversary this year, an important moment in the country's existence. Please mention and detail three positive things that you think define Romania today.
I think, in the end, it all comes down to people. They are at the heart of everything. Romanians are extremely open and have a great attitude towards life. Faced with the inescapable burdens of life, their resilience is inspiring: they know both how to lift themselves up and also how to lift the spirits in unnerving times. It's impossible not to like the local histories, the customs and traditions still practiced, and the beautiful stories that shaped them. These are just a few due to which foreigners change their impression of Romania as soon as they get here.
Q: Please mention and detail three things about Romania or things that you consider would need improvement so that the country reaches its potential.
Romania has a lot of valuable resources but a lot to improve in healthy methods to use them. Case in point: the children in our schools, while highly intelligent, are being ignored by the educational system that is supposed to help them grow. Also, the healthcare system could be improved, as well as the infrastructure, which leaves much to be desired.
Q: Based on your experience as a company CEO in Romania, please mention three things that you think Romanians are really good at.
Humor is definitely the one thing that Romanians are best at. The other two go hand in hand: we work hard and party even harder.
Q: What are three things about Romania or Romanians that you think are under rated and how could they be promoted better?
We have a beautiful country, which, once visited, is hard not to fall in love with. So tourism is something we could score better at. Which brings me to my second choice, which is a great asset for us: wines. We have very good ones, being in top 10 wine-making countries worldwide. Creativity makes it among the three as well: we do a lot of great and out of the box things but not so many people know about them.
Q: A milestone anniversary such as this one is a good opportunity to make plans for the future. What do you think are the main three things on which Romania should base its development strategy for the next 50 or 100 years?
A long-term plan for infrastructure development should become a priority. Next, Romania is a prime example of "technological leapfrogging" by unexpectedly moving to the forefront of the IT industry in a very short time frame, therefore focusing on this strength by adopting strategies for innovation would be great for the future economy.
Q: Please mention your three favorite places or experiences in Romania.
Cincsor
Running in Herastrau Park during winter
The great experience that the restaurants in Bucharest offer – many cool places where you meet diverse people and enjoy tasteful meals
 

-->

Normal

-->