Media: Former NY mayor, paid by former FBI director to lobby for Romanian moguls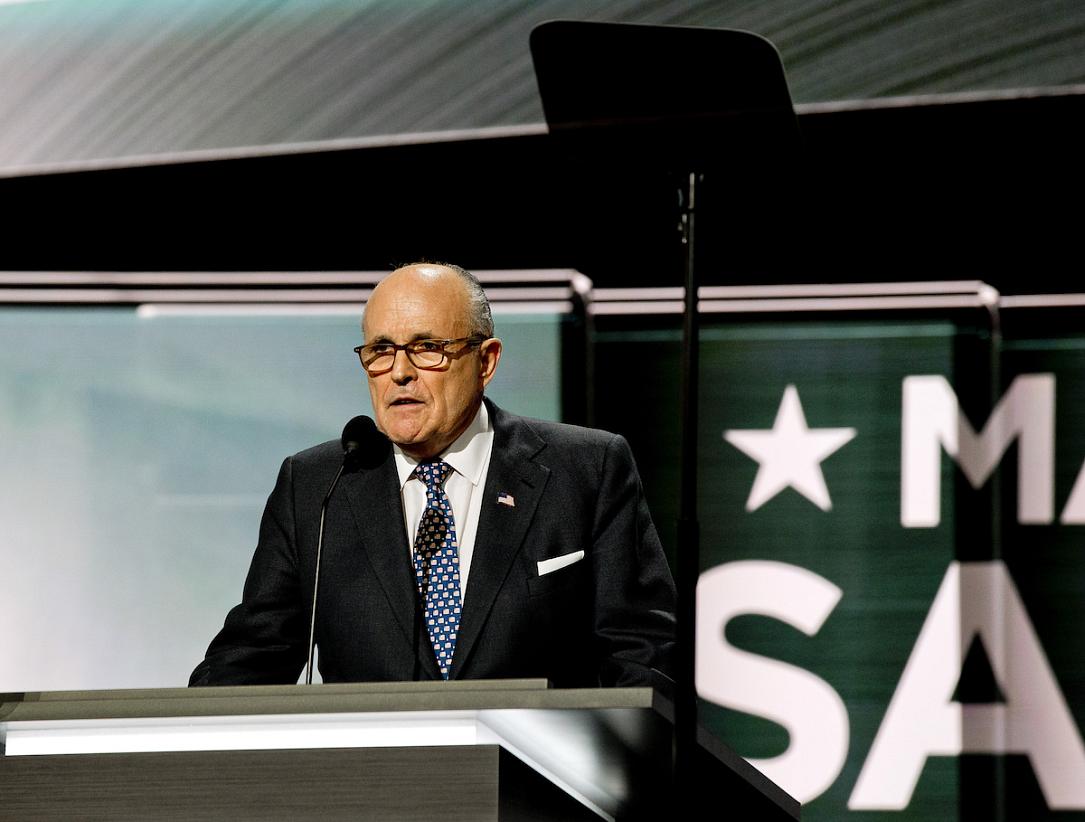 Former New York mayor Rudolph Giuliani, currently the personal lawyer of U.S. president Donald Trump, admitted to Politico that he was paid by consulting firm Freeh Group International Solutions to send a letter to the Romanian president and other Romanian top officials in which he criticizes the "excesses" of the National Anticorruption Department (DNA) which have undermined the rule of law in Romania.
The consulting firm was founded by former FBI director Louis Freeh, who, just days before Giuliani's letter, also recommended five measures "to fix rule of law in Romania" in a Forbes article. These included relief for individuals who have been convicted without due process with insufficient or unlawful evidence or under the protocols of conflicted judges, as well as an independent commission of internationally-renowned judges and legal experts empowered and funded to investigate secret protocols, examine the operations of the Prosecutor General's Office, the DNA, and Romania's SRI intelligence service.
Freeh, who served as FBI director between 1993 and 2001, when Giuliani was mayor of New York, is now a consultant and his firm counts among its clients some very rich Romanians who have problems with the law, such as Gabriel Popoviciu and Alexander Adamescu, according to the Romanian media.
Gabriel Popoviciu, the owner of the Baneasa real estate project, was sentenced to seven years in prison last year in a corruption case related to the way in which he got over 200 hectares of land from the Bucharest Agronomy University to develop the project. Popoviciu recently filed a complaint against Romania at the International Centre for Settlement of Investment Disputes (ICSID) in Washington. Popoviciu is currently living in London, although the Romanian authorities have asked that he should be turned over to serve his jail sentence in Romania.
Alexander Adamescu, the son of late Romanian mogul Dan Adamescu, is also living in London. He was investigated by the National Anticorruption Directorate (DNA) in several cases connected to his father's activities in Romania and an extradition procedure is still ongoing. Dan Adamescu died in jail in January 2017 serving a prison sentence for bribing judges. His son inherited a vast portfolio of assets in Romania, which includes the Intercontinental hotel and the Unirea Shopping Center mall in downtown Bucharest.
Both Popoviciu and Adamescu have been claiming the investigations against them have been abusive and politically connected.
Rudolph Giuliani sent a letter a few days ago, addressing it to Romanian president Klaus Iohannis and other Romanian officials and asking them to verify the protocols between the General Prosecutor's Office and the Romanian Intelligence Service (SRI) and to stop the pressures on local judges.
In this letter, he also acknowledged that Romania has made important strides toward the rule of law but said those efforts have been "severely undermined" by the recent "excesses of Romania's DNA under its former chief prosecutor Laura Codruta Kovesi." These excesses included intimidation of judges, defense lawyers and witnesses, unconstitutional phone tapping, forced confessions and unfair judicial processes. He also called for an amnesty to be extended "to those who have been prosecuted and convicted through the excesses of the DNA."
Giuliani told Politico that his letter was based on a report by former FBI director Louis Freeh that he reviewed. Referring to the Freeh Group, Giuliani said: "They are paying my fee." However, he didn't say how much the consulting group was paying him or whether the company retained him on behalf of a client.
Politico also reported that William Jeffress Jr, a partner at Baker Botts who represented Lewis "Scooter" Libby in his 2007 CIA leak case, said it was surprising that Giuliani had neglected to disclose in the letter that he was acting on behalf of a client.
U.S. Senator Chris Murphy also reacted to this subject and told Politico that Giuliani should "not be taking public foreign policy positions like this on behalf of other paid clients" if he wants to be Trump's lawyer and chief spokesman.
The spokesman of the U.S. Embassy to Bucharest Donald L. Carroll said on Tuesday, August 28, that the U.S. Government doesn't comment on opinions or conclusions issued by individuals. Romania's ambassador to U.S. George Maior also reacted to Giuliani's letter, saying that it is the result of a lobby campaign by people in Romania that have had problems with the law in the past.
Meanwhile, Liviu Dragnea, the president of the ruling Social Democratic Party (PSD) in Romania, welcomed Rudolph Giuliani's letter. He said the former New York mayor "really put his finger on the wound."
Irina Marica, irina.marica@romania-insider.com
photo source: Shutterstock
Normal