Photos of convicted runaway on front page of lifestyle magazine spark media scandal in Romania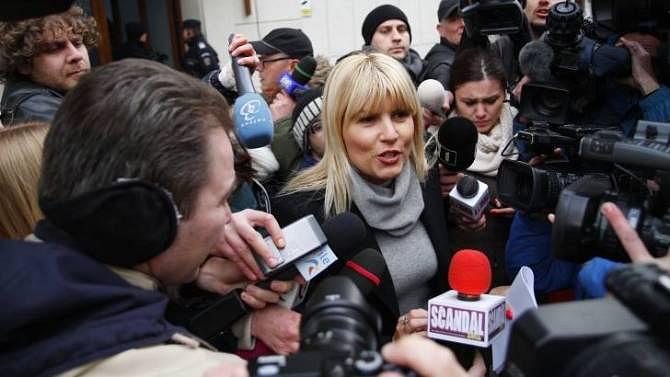 A feature article in local celebrity and lifestyle magazine Viva centered on convicted and runaway former tourism minister Elena Udrea has caused a big media scandal in Romania.
The article is the main story in today's issue of Viva magazine and has been promoted by other publications owned by Ringier group.
Elena Udrea, who ran away from Romania to Costa Rica at the beginning of this year before being sentenced to six years of jail time for corruption, is presented on the first page of Viva as a "refugee" who lives in "exile", where she will soon give birth to a baby girl, local Paginademedia.ro reported. The magazine also put a picture of pregnant Elena Udrea, almost naked, on its front page.
The topic immediately drew a lot of criticism to the magazine and its editors, for the fact that they presented Udrea, who is a convicted person, in a positive light and didn't mention anything about her legal problems. Some of the magazine's advertising clients withdrew their support for Viva Influencers Party, an important lifestyle event that the magazine has had for almost 20 years.
The magazine's editor-in-chief Dana Enache responded to the criticism saying that the magazine didn't try to clean Udrea's image but only to present her in a humane way given that she is pregnant and that the publication's profile is not a political one to focus on her legal problems. However, she apologized for using the term "exile" on the cover and admitted that a short explanation of Udrea's status would have been required.
Enache also said that the magazine received the respective photos from Elena Udrea as it couldn't send a team to Costa Rica to do the photo shooting. However, she said a specialist said the photos were authentic.
Normal