Former Romanian tourism minister gets six-year final jail sentence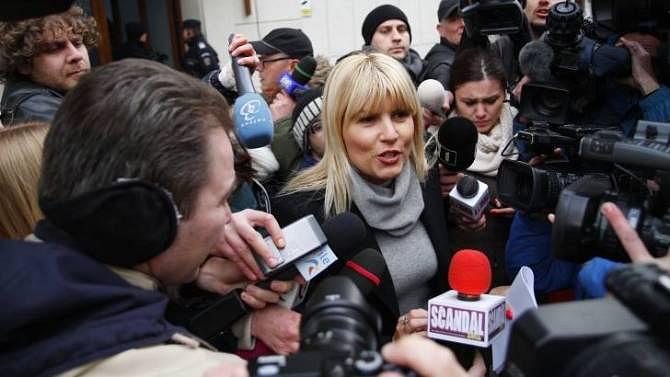 The High Court of Cassation and Justice sentenced former tourism minister Elena Udrea to six years in prison for bribery and abuse of office in a case related to the illegal financing by the Tourism Ministry of a boxing gala in 2011.
The decision was announced on Tuesday, June 5, and is final, local Mediafax reported. The decision is similar to the one ruled by the first court in the spring of 2017.
However, Elena Udrea, who was known as a protégé of former president Traian Basescu, has been living in Costa Rica since February. One of her lawyers said in mid-April that Udrea has been granted the political refugee status in the Central American country.
Other defendants in this case were sentenced to prison as well. Rudel Obreja, the former president of the Romanian Boxing Federation, got a sentence of five years, Udrea's former assistant Tudor Breazu received a three-year jail sentence, and businessman Dragos Botoroaga got a sentence of two years and six months. The other defendants got suspended sentences while former minister Ion Ariton was acquitted of the charges of improper participation to abuse of power and use of influence brought against him by the prosecutors.
The anticorruption prosecutors who investigated this case, known as the "Gala Bute case" said the state was damaged by some EUR 2 million back in 2011, as the Ministry of Tourism illegally gave the money to the firm that organised the boxing gala in which Lucian Bute defended his world title. The firm was controlled by former Romanian boxer Rudel Obreja. The payment was disguised as a contract to promote Romania's image via this sports event.
Former minister Elena Udrea always claimed that she was innocent. She said the case against her was based only on the testimonies of her former subordinates, who only testified against her to save themselves.
Former Romanian tourism minister Elena Udrea turns to religion, wants to open Happiness Institute
Former Romanian minister Elena Udrea tries to impress fellow MPs by talking about harsh arrest conditions
Former Romanian minister Elena Udrea gets 30-day arrest in corruption case
Irina Marica, [email protected]
Normal