Parliament committee asks for action on Romania's chief anticorruption prosecutor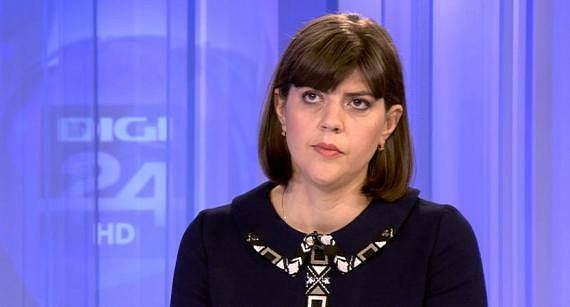 The parliamentary committee looking into a possible fraud in Romania's 2009 presidential elections asked the justice minister to take action on the country's chief anticorruption prosecutor after she declined repeatedly to attend the committee's hearings.
Laura Codruta Kovesi, the chief prosecutor of the National Anti-Corruption Directorate (DNA), refused for a fourth time to show up in front of the committee. She said she had no information or documents that could help in clarifying the circumstances or causes that led to the events investigated by the committee.
Social Democrat Party (PSD) deputy Oana Florea, the president of the committee, sent a letter to justice minister Tudorel Toader asking him to take the "measures he deems necessary" as Kovesi "broke the oath she took when taking over the job" by not coming in front of the committee, Agerpres reported.
The justice minister said on Tuesday, November 21, that he received the letter from the committee and that a decision would be taken after an analysis of the document, News.ro reported. He suggested that he may even call a press conference on December 31 to announce his decision on the DNA chief prosecutor.
The whole scandal about the possible fraud at the 2009 presidential elections started after an article published by journalist Dan Andronic, who claimed he participated in a private dinner event at former interior minister Gabriel Oprea's house on the night of the elections, at which Laura Codruta Kovesi, at that time Romania's general prosecutor, and the director and deputy director of the Romanian Intelligence Service (SRI) were also present discussing about the poll outcome.
The parliamentary committee's investigation, led by the ruling Social Democratic Party (PSD) has added to the political tensions in Romania this year. The governing coalition has been trying to change the justice laws and establish new mechanisms to control the country's main prosecution bodies while the DNA continued its investigations involving some of the top local politicians, including PSD leader Liviu Dragnea.
Normal