Romanian meteorologists issue new warnings of cold weather and snow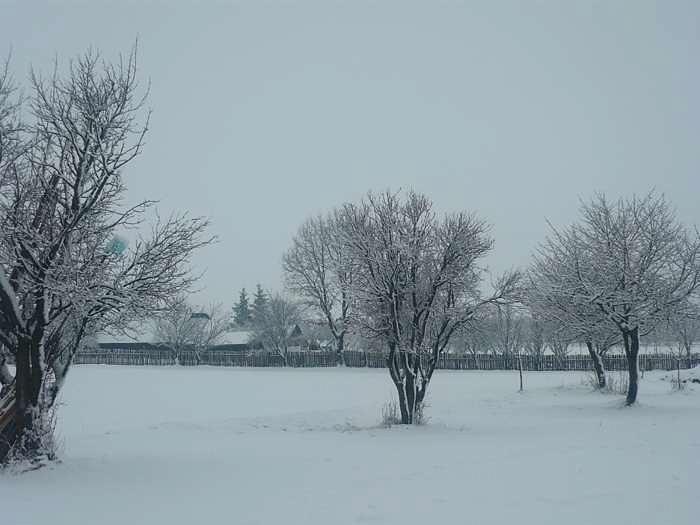 The winter-like weather that has taken over Romania in recent days will continue at least until Friday, March 23.
The meteorologists have issued new warnings of cold weather and snow for this period, with one them being valid until Thursday, March 22, 15:00. According to this warning, in most of the country the temperatures will be by up to 10 degrees Celsius lower than the normal values for this period. Moreover, it will also snow in the central and southeast parts of the country, as well as in the Southern Carpathians. On Thursday morning, the snowfall will also expand to the southwest.
Then, a code yellow of snow will enter into force on Thursday, at 15:00, being valid until Friday, 20:00. It covers Banat, Oltenia, Muntenia, and Dobrogea regions, as well as the southern half of Moldova region and the Southern Carpathians. The wind is also expected to blow with up to 45-55 km per hour. In southern and eastern Dobrogea the precipitations will be mixed, which will form a layer of ice on the streets.
Meanwhile, the capital Bucharest and several other counties in southern Banat and Oltenia and most of Muntenia and Dobrogea regions will be under a code orange of snow and blizzard between 23:00 on Thursday and 15:00 on Friday. The wind is expected to blow at speeds of 50-60 km per hour and temporarily at 65-70 km per hour in this period, according to the meteorologists.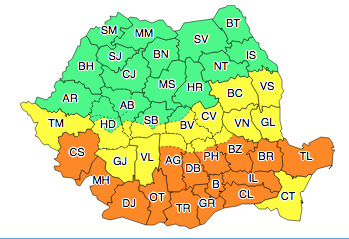 Bucharest City Hall decided that all public schools in the city would be closed on Friday.
Irina Marica, [email protected]
Normal