Interview
Romanian digital marketing startup reveals development plans after EUR 600,000 funding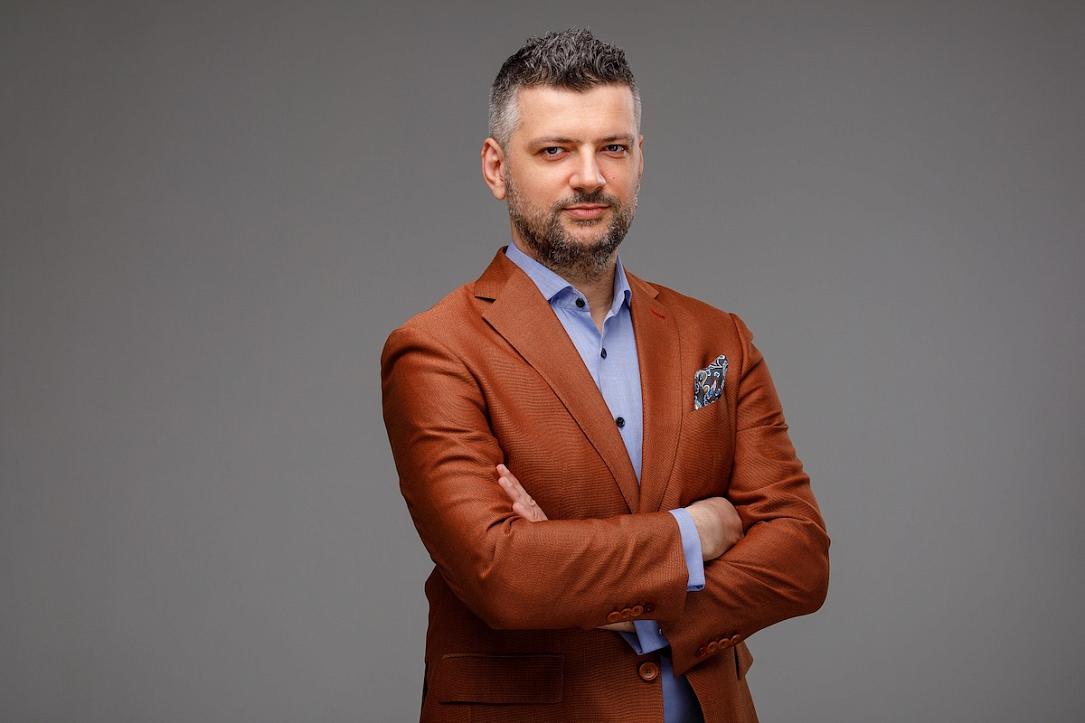 ProductLead, an innovative Romanian-based SaaS platform that helps brands level up their digital marketing strategies, aims to expand to Europe and Asia after raising EUR 600,000 this spring. We talked to CEO Mihai Bocai to better understand how the service works and what are ProductLead's next steps in becoming an international player.
ProductLead is a spinoff of the local digital marketing agency Evonomix. It uses technology and automation to help its clients from Romania and abroad scale their digital content quickly. "Our mission is to bring added value to the advertising industry using technology by democratizing access to content creation through social data analytics, automation, and integrations at scale," CEO Mihai Bocai told Romania-insider.com.
Partnerships with big names like Facebook and TikTok helped ProductLead gain more visibility and add more clients to its portfolio. But the startup has even bigger plans, and the EUR 600,000 funding raised this spring accelerated their development plans: growing the team, expanding to new markets, establishing strategic partnerships, and attracting more customers.
CEO Mihai Bocai talks in the interview below about ProductLead's innovative solutions, 2020 numbers and future plans, and digital marketing trends.
Please tell us briefly what ProductLead is and what it does.
ProductLead is an innovative Romanian-based SaaS platform that enables marketing teams globally to make the most of a brand's user-generated content in order to engage with their customers and inspire them in their purchase journey. Our mission is to bring added value to the advertising industry using technology by democratizing access to content creation through social data analytics, automation, and integrations at scale. We put a lot of passion and effort to ensure high-quality services to our clients. With our guidance and using technology and automation, they can scale their digital content quickly, ensuring high-volume, high-quality creative production.
The optimization of the repetitive processes in the digital advertising industry and the growth of the conversion rates have been at the core of the ProductLead business ever since the beginning. We offer meaningful ways in which the brands can automate creatives, leveraging e-commerce assets, influencer-generated content and brand assets, in order to improve conversion rates across the e-commerce funnel and generate more revenue. The creatives automation also reduces repetitive, manual steps, allowing content production volumes at scale.
When did the story of ProductLead start, and how did this business idea develop?
The platform is a spinoff of Evonomix, a successful digital marketing agency with a strong background in e-commerce, mobile apps, and social media. In 2017, we understood that a service business has a certain growth ceiling, so we started to think of products that can answer the marketers' needs. We were looking for opportunities to use technology and solve under-served customers. Our e-commerce expertise, combined with an intimate view of the real issues of online retailers, provided the answer. Of course, it was a long process of market research and brainstorming since we wanted revenue from day one.
Next, the technology evolved side by side with the e-commerce businesses we were involved with. We continuously add more complexity to the product based on the feedback of the clients and the arising needs. We do not position ourselves as a granular tool but rather a toolset for the marketing teams that want to be ahead of the curve in their industry.
Our rapid development could not have been possible without our strong partners like Facebook, TikTok, or VTEX that increased our visibility and helped us attract more clients.
How big is the ProductLead team?
We're growing at hyperspeed. A great product is built by a great team, hence now we focus our efforts on strategically growing our team. In the last 2 months, we grew the team by 62%, and we are now 21 people. The number will increase more as we are actively looking for talented people to join our team.
How has 2020 been for ProductLead (in terms of sales, number of clients, etc.), and what are your targets for this year?
2020 was challenging and unique. It's always a matter of how you look at reality and act when things don't go as planned. We started the year with good numbers, and then the entire market was hit by panic. We continued to invest in the product and reconsider our priorities while controlling our runway. The recovery was a perfect V for us and for the majority of our customers as there was a heavy shift toward e-commerce, where our technology does wonders.
2021 means alignment and growth for us, as we are now accelerated by the financing round that we closed early this year. All numbers will grow; however, we focus on the team and processes now, as this will be the foundation for all our future growth.
Tell us a few things about the clients in the ProductLead portfolio.
We work with popular brands from the Romanian market and with clients from Europe and SE Asia. Our oldest customer has 35 months on the platform. Our portfolio includes big names such as Douglas, Intersnack, Morphy Richards, Fila, Collective, Eyerim, Loncolor, Douglas, Sabon, Betfair, Ecotic, Tohani, Caroli Foods, BCR, ING, Mega Image, Decathlon, or Samsung.
We target mid and enterprise tier customers, brands willing to innovate and level up their digital strategy. You can easily convince these marketers by showing them a reasonable track of success and a vision of what's possible. We are available in any country to serve any relevant customer. However, our product is mainly beneficial for industries with a high focus on visuals, like fashion, beauty, health & wellness, FMCG, e-commerce, or travel. Nonetheless, we equally serve customers from other industries, like banking.
These are very demanding times for any digital marketing teams since they are facing many challenges: the brands are competing to grasp the customers' attention and, furthermore, to keep them engaged and convince them to become ambassadors. We want to be their partners in this challenging task and offer them the necessary tools that will allow the brands to use technology and automation easily, without specific technical expertise.
The ProductLead technology empowers any marketeer to design and scale a meaningful journey for any customer, dealing at the same time with his digital attention disorder. We provide a framework for brands to automate and scale their visual content across the various touch points they are using, with a fraction of the cost they would have with a creative team and 10 times faster. That will help them tap into their creativity and substantially grow their businesses on social media platforms while being ahead of the curve in their industry.
ProductLead attracted EUR 600,000 in funding this April for development and expansion in European markets. Please give us more details.
Our business objectives focus on growth and partnerships, on-boarding customers across key industries and geographies, giving us the grip we need to strengthen our value proposition for Series A. We are very interested to understand better how we can best serve CEE, DACH, and Nordics as key markets for us in Europe and, in parallel, we are very interested in SE Asia as a market.
Furthermore, ProductLead wants to establish strategic partnerships with major players in e-commerce, marketplace, and tech marketing tools.
Are you already planning a new round of investments?
We are aligning our organization and building the traction required for Series A.
How has the pandemic affected the digital marketing industry in 2020, and how do you see the trends this year?
As the global pandemic disrupted the online shopping behaviours, the worldwide brands needed to keep up the pace with consumer's demands. The companies must have the means to experiment in the creative processes in order to continuously improve the customer experience, the relationship with their communities and the relevance of their products.
The rising digital marketing industry trend accelerated in 2020, and the consumer dictated changes predicted to happen in a couple of years. The importance of the video content, the new engagement patterns, the empowerment of the micro-influencers communities and the content creators, the privacy and data usage issues, the automatization, and AI are just a few of the current tendencies. All these key concepts need integration to offer the consumer a relevant experience in every environment and using any communication form.
We believe that trust is a function of growth, and that's why we plan to partner with the marketing teams to give them the right technology to build meaningful and relevant product experiences and engage with their audiences. This way, they can gain more time to experiment, create, communicate, look at data - this is how they will understand the customer better.
Irina Marica, irina.marica@romania-insider.com
(Photo source: ProductLead)
Normal