NGOs, civic groups, unions prepare massive anti-Govt. protest in Bucharest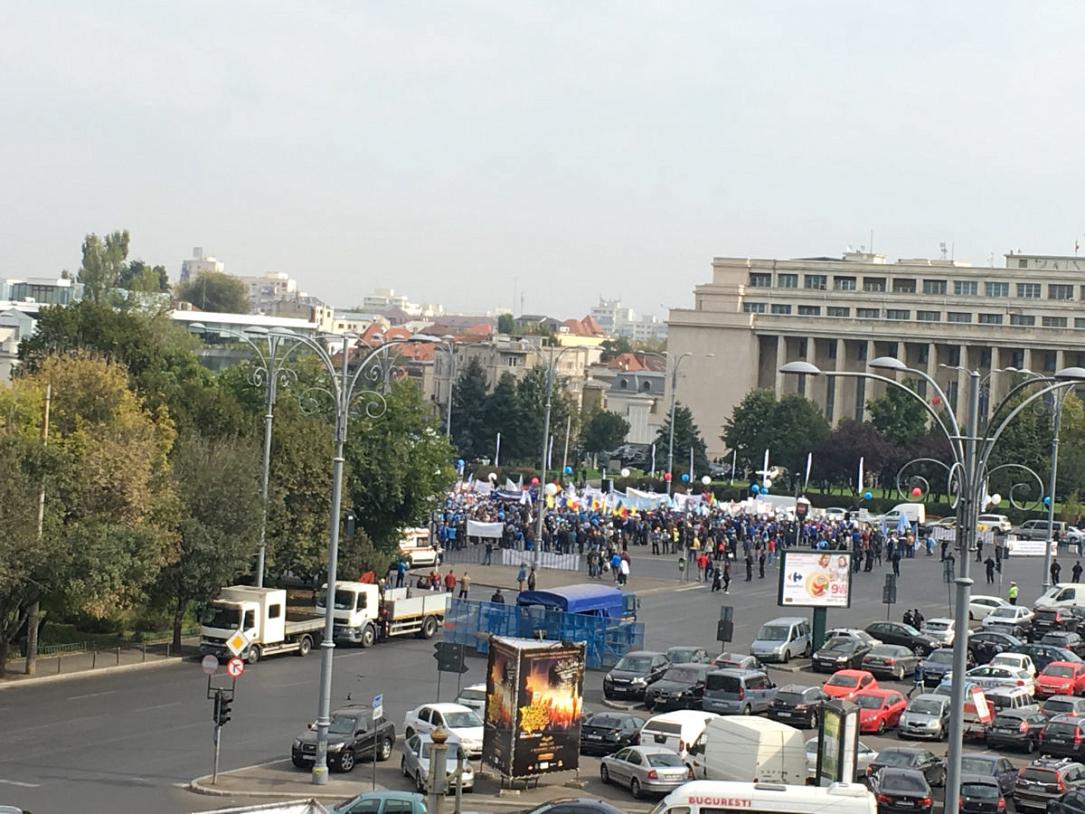 Around 40 civic groups and NGOs, as well as two of the biggest union confederations, BNS (made up of 34 professional federations) and Cartel Alfa (made up of 41 professional federations), will join forces for a massive anti-Government protest in Bucharest's Victoriei Square on Sunday, November 26.
Through this protest, which is set to start at 18:00, the organizers demand the withdrawal of the legislative projects aimed at amending the Penal Codes and the justice laws. They also ask that the Parliament rejects the ordinance amending the Fiscal Code and the immediate resignation of the Government. The protesters also ask the presidents of the Chamber of Deputies and Senate to resign, according to a joint press release from the unions and the civic groups.
The organizers also urge other people to join the protest, as they say "Romania has reached one of the worst moments of its post-communist history."
"The political confiscation of the justice system, the fact that the state was taken over by a political mafia that weakens anti-corruption legislation to escape criminal liability, the Government's political and institutional war against civil society, the attacks of the parliamentary majority against NATO and EU allies, the fiscal chaos and the accelerated depreciation of the local currency, the rising prices and the budget deficit will de facto throw Romania out of the European Union and NATO," reads the press release.
The organizers also say the ruling coalition is ignoring "the legitimate opinions and interests of all actors in society" while supporting "theft, inefficiency, chaos and lack of transparency."
"For all this, we call all Romanians to the street for a peaceful fight of honest Romania with  theft, authoritarianism and poverty."
The changes to the justice laws, which are currently debated in the Parliament, as well as the new fiscal measures adopted by the Government earlier this month, have already triggered many street protests both in Bucharest and in other big cities across the country. Unions, as well as health, police and transport employees have protested against the changes to the Fiscal Code while other people have staged street protests against the changes to the justice laws.
The unions of large oil and chemical companies, including Rompetrol, Lukoil, Michelin, OMV Petrom, and Azomures will also team up to protest the Government's recent tax measures. Moreover, the National Confederation of Free Unions in Romania CNSLR – Fratia, the largest national union organization in the country, announced in early-November that it has decided to start the procedures to trigger the general strike in the economy.
Irina Marica, irina.marica@romania-insider.com
Normal