Life in times of war: How the developers of a Ukrainian software company survived the first weeks after the Russian invasion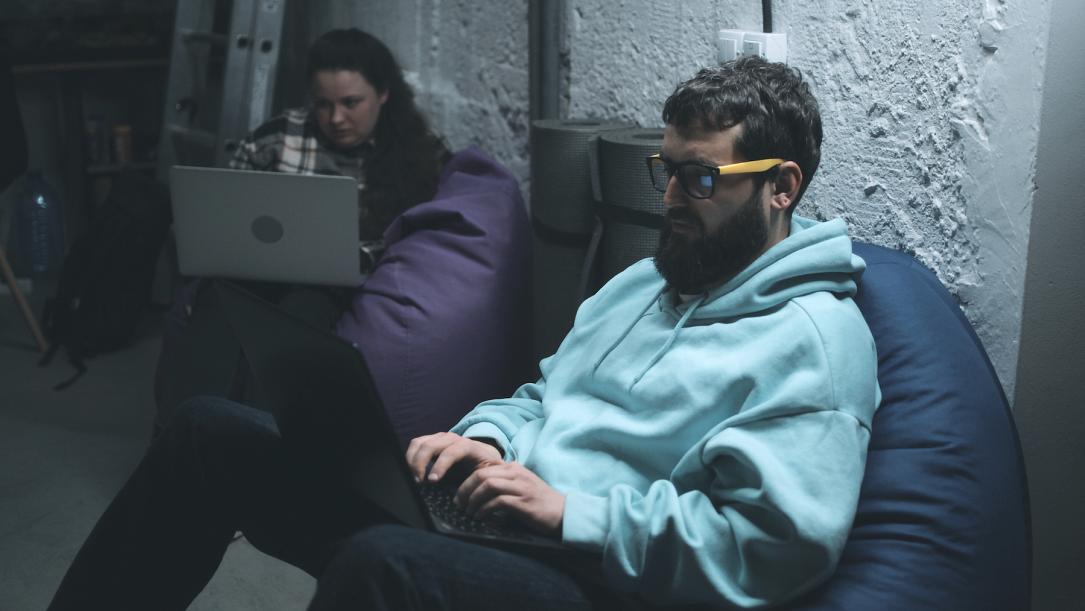 Ukrainian software company Sigma Software Group had to relocate about 90% of its employees, most of whom were based in Kharkiv, after the Russian invasion. Some of them found refuge in Romania or other countries while others decided to remain in their country and continue to work from there or help with the defense efforts. Here are a few of their stories.
From hiking in the mountains to seeking refuge in another country
Kateryna is from Dnipro, but she has been living and working in Odesa for the past 4 years. Like many of her co-nationals, she didn't fully believe the Russian invasion was possible. She was on a hiking trip when the war started and decided not to return to the city but to cross the border for safety.
"On February 23, I packed my mountaineering gear and headed for the Carpathian mountains. I met the next morning on the train on the way to the training camp. At 6 AM, I found myself in the city of Ternopil when I started reading the news. I boarded the bus that took me to the mountains. On the way, all the passengers listened to the news and saw the Ivano-Frankivsk airport on fire. I think there is no point in discussing the emotions here," she recalls.
"Naturally, training camp was canceled. Four other people with me just didn't understand what to do as well. I didn't risk going back to Odesa. Luckily, I had my laptop and passport with me. I decided to stay for a couple of days in the mountains with part of my group. Soon a friend from Chernivtsi wrote to me and suggested I go abroad. I didn't know what to do and I agreed. The friend got in line the same day, on the 24th. I hitchhiked to her the next day. My friend had already been at the border for 24 hours with a child. After we met, we spent another 24 hours together. When we realized that we had to wait another day or two, we couldn't bear it any longer. We turned around and went to her house to rest for one night. After that, we decided to go to the border with Moldova."
She describes the terrible feelings of insecurity that the residents of Chernivtsi felt on those days, despite the city being rather far from the battlefront.
"At one point the air raid sirens were sounded and there was a complete lack of understanding of what to do. Now in Chernivtsi people react calmly to the sirens, but back then it was the first time and we were sitting in the car and didn't know where to hide. In the middle of the night, everyone turned off their cars, they were scared and just sat there, listening, getting ready to run to some nearby ravines. It was very scary."
After another 14 hours at the border, her group ended up in Moldova where they were welcomed by the "friendly neighbors".
"When we arrived, volunteers met us there. People welcomed us very cordially, helped with everything, and brought hot tea, and food in the boxes. It brought us to tears. We were sheltered by locals, as it was unrealistic to find accommodation. We slept for 24 hours. The family of volunteers, where we stayed, hosted 16 people with us in their house in the village. Just an ordinary family. Incredible people."
After catching their breath for a few days, they went to Romania. First, they spent five days in Iasi, where they also had a lot of help. Then, they moved to Baia Mare, where an acquaintance of a friend provided the group with a whole apartment.
For the first two weeks, she didn't want to go out at all. Even buying clothes was a problem, because she found it very hard to even be in a shopping center. Now, Kateryna is slowly adapting to her new life away from home.
"I'm working from my flat now. I've already gone out to coffee houses a few times, for a coffee and to work. It so happened that my project closed and I have already been interviewed for another project. For now, I am engaged in self-development, studying technology and self-preparation for a new project."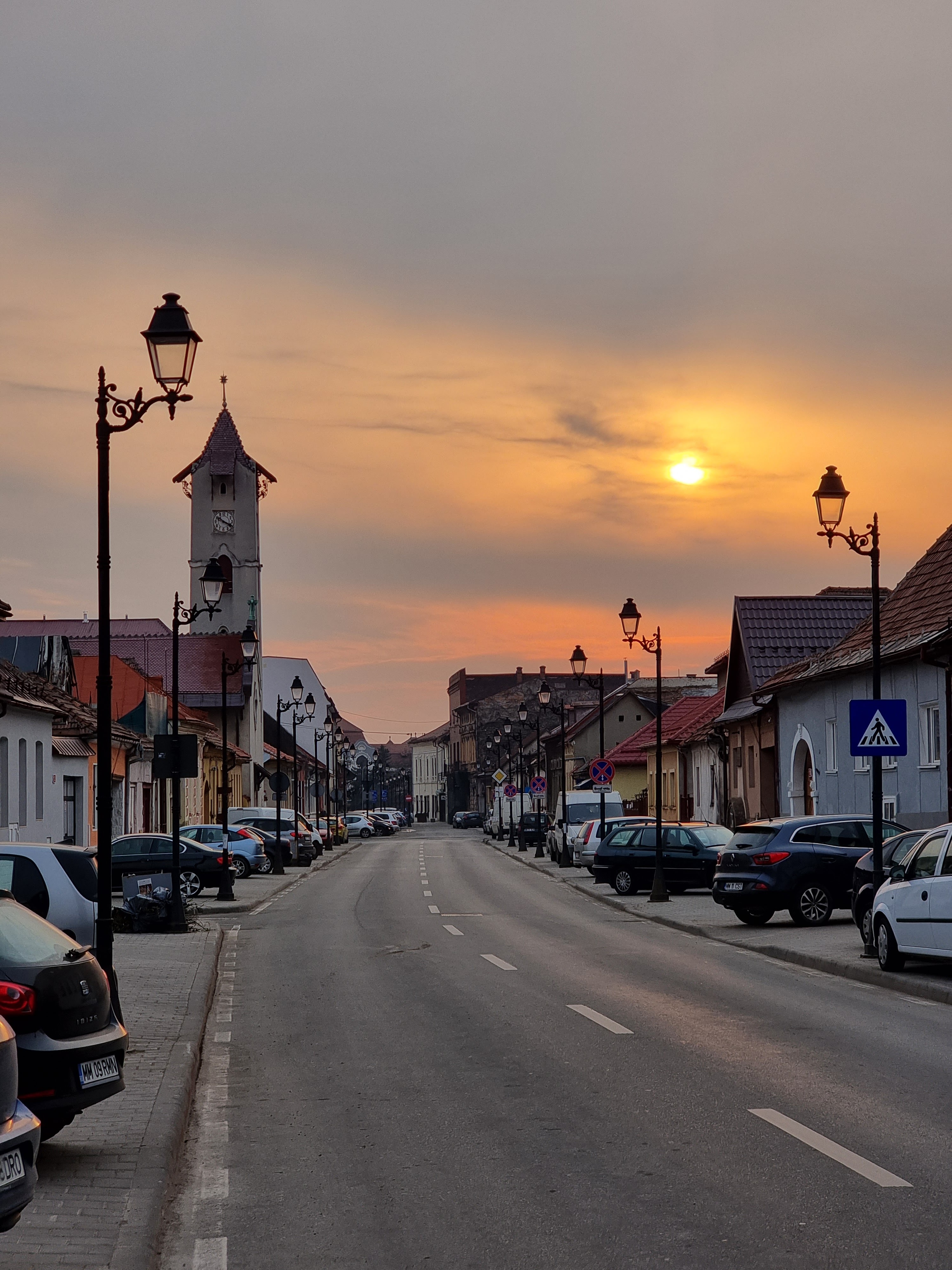 She likes Baia Mare because it's a cozy town, with a good selection of goods, nice parks and great infrastructure. "Mobile internet is very cheap here. I also have no problem using a Ukrainian bank card here."

"People in Romania also help a lot. Even for some services, nobody wants to charge us. At first, it was very uncomfortable, because we were able to pay. And it seems that there are people who need it more. Then you just realize that it is important for them too, that they want to get involved and help in some way. It comes from the bottom of the heart and you understand that you don't have to offend people. You see that this is important to them. The support is felt, it's cool."

However, Kateryna would really want to go back to Ukraine. Maybe not to Odesa, maybe to another city. But she doesn't feel it's safe to do that yet. "I am waiting for the moment when I will not be afraid. It is risky to go back to Odesa now, and it is difficult to find a place in the west of Ukraine. Now we are planning to go to Austria, to live there for a while. But I really hope that I can come back to Ukraine soon."

 

From hell and back

 Kyrylo, junior UI designer at Sigma Software, left his hometown Kostiantynivka in the Donetsk region in 2014. Since then he has lived in Kharkiv, the second-largest city in Ukraine.

On the morning of February 24, he got a call from a colleague from the design department. She told him that the war had begun. "At that moment, I heard no bombs, probably they were on the outskirts of the city. It was a bright sunny morning outside and I went out for morning coffee, as in my usual life. Then I realized the scale. People were worried, tension and panic were clearly felt around," he remembers.

Initially, Kyrylo planned to spend this evening with colleagues for dinner. In fact, they met to discuss possible ways of leaving the shelled Kharkiv: "Three cars were ready for the road, but after the air alert, we postponed the trip to the next day. That night we slept in the city subway."

The next day, Kyrylo and his teammates left as a group towards Western Ukraine. For quick communication between them, he created a Telegram chat where they shared travel insights, gas station info, and other urgent need issues. "At that time, a huge number of people were staying, and for now we know that overall coordination and mutual assistance in this chat encouraged many of them to leave the city in the following days," he says.

The first night on the road, the group spent in Kropyvnytskyi, a city in the very middle of Ukraine. Then they moved to the West where they were sheltered by a colleague from Ternopil. "There we heard the first sirens, so we needed to move on for sure and the endpoint was Lviv, where we were warmly welcomed in the office and treated to homemade food. Moreover, our local colleague left the keys to a free apartment where we still live as a company of 8 people and a dog."

This trip was not easy, but many of Kyrylo's colleagues left in Kharkiv and they needed help. On the first day, they bought humanitarian aid and medicines, and the next morning they started their way back to Kharkiv. "We drove into our hometown under shelling, along a carefully thought-out route. We delivered food and medicine to local residents and volunteers."

They staffed all the free seats in cars with co-workers ready to leave the city. During this trip, they had several overnight stays, with minimal sleep. They saw burnt-out cars as well as destroyed gas stations. But they also got a lot of help from Ukrainian military defenders, who suggested the way and off roads.

Kyrylo says that he's not a particularly emotional person, but for now, he has a sincere desire and opportunity to help people in need: "Here, in Lviv, we still collect humanitarian aid and medicines and send them to coordinators by trains to Kyiv and Kharkiv."

They ran from the war with Sigma Software colleagues and are still together. "We had constant support from other co-workers during the trip. We are a team, and the last two weeks have only strengthened us."

 

Former military and now a DevOps engineer stayed in Kharkiv to help the locals

Serhiy spent all his life in Kharkiv, thus he considered it impossible to leave his beloved city. He stayed and got full support from his family.

In the first days, Serhiy tried to join the territorial defense forces. "I am a former military officer, I felt I had to contribute somehow to resist the aggression. However, for some reason, I was not admitted." Then he decided that he can be helpful in volunteering work.

Serhiy started driving to the nearest checkpoints asking if he could be of help buying and bringing something. "At first everyone was saying "no", but with time they started to recognize and trust me. The most common request is usually tea, coffee, energetic drinks, and cigarettes," he says.

He also visited the closest subway stations that became a hideout, volunteer centers, gathering requests from them. People most often need food, kid stuff like diapers and nutrition, medicine, and water. The hygenic stuff is quite necessary for elderly people as well, who are forced to stay in hideouts or their homes 24/7. "Sometimes I give a lift to people to help them get to evacuation points, since taxi service is not as available now, as it was before."

Now Serhiy's day usually begins early in the morning with some news. Then he drives to find out what should be bought and done today, gathers requests, does the shopping, and transfers goods. "My working day starts at noon. I'm a DevOps engineer, and I continue my work on the projects. Everyone — the customers, the company, and the colleagues are very understanding and eager to help. Sigma Software donated money for humanitarian aid, helped to settle the workplace place and handed over a generator to ensure me and my family have electricity."

Serhiy says that the hardest days were the first ones when the news was overwhelming and his heart was tearing apart from what he saw and heard. With time they got used to the new reality no matter how difficult it is: "Altogether I'm sure we should endure living in a peaceful and beautiful Ukraine again," concluded Serhiy.

editor@romania-insider.com

(Photo source: Framestock Footages | Dreamstime.com)

Normal

-->