Juncker says Romania might join Schengen by the end of EC term in October 2019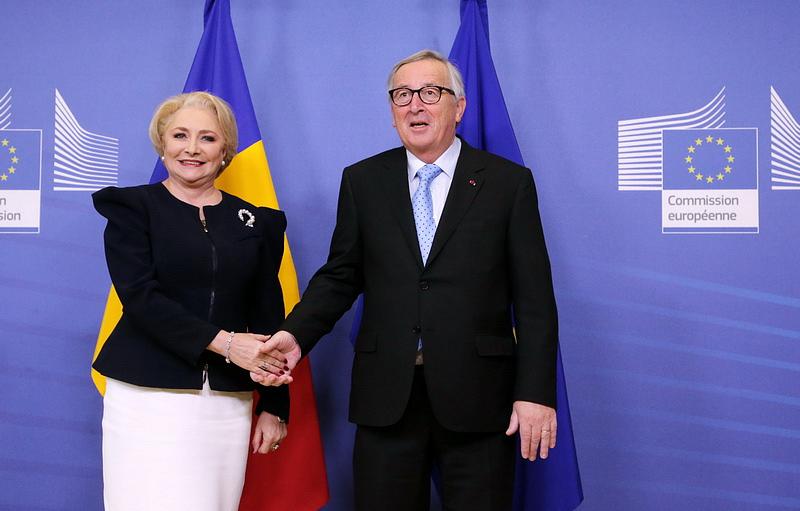 European Commission President Jean Claude Juncker said on December 5 in Brussels, after meeting Romania's Prime Minister Viorica Dancila, that Romania is well-prepared to take over the presidency of the EU Council.
Romania's problems related to the rule of law are not impeding Romania serving as president of the EU Council, he added, according to local News.ro.
Juncker also expressed hopes that Romania will be become a member of the no-border area Schengen by the end of the current mandate of the Commission (that expires in October 2019).
"I remain convinced that before the end of my term we will receive Romania as a new member of the Schengen Area. There are still efforts to be made, but we will get this result," Juncker said.
This comes after the head of the European Popular Party caucus in the European Parliament Manfred Weber expressed on November 28 his confidence in Bulgaria's accession to the Schengen area with its air border in January 2019. His statement, linked to Romania's problems related to the rule of law, prompted disappointment in Romania.
The German Embassy in Bucharest said on December 4, answering a question about Weber's statement, that it was not aware of any such intentions, and added that Germany was open to discussing the Schengen accession of Romania and Bulgaria in stages, according to Realitatea.net.
European Parliament president: I think it's time to accelerate Romania's accession to Schengen
editor@romania-insider.com
(photo source: Gov.ro)
Normal