Tulcea to host memorial honoring Romanian canoeing champion Ivan Patzaichin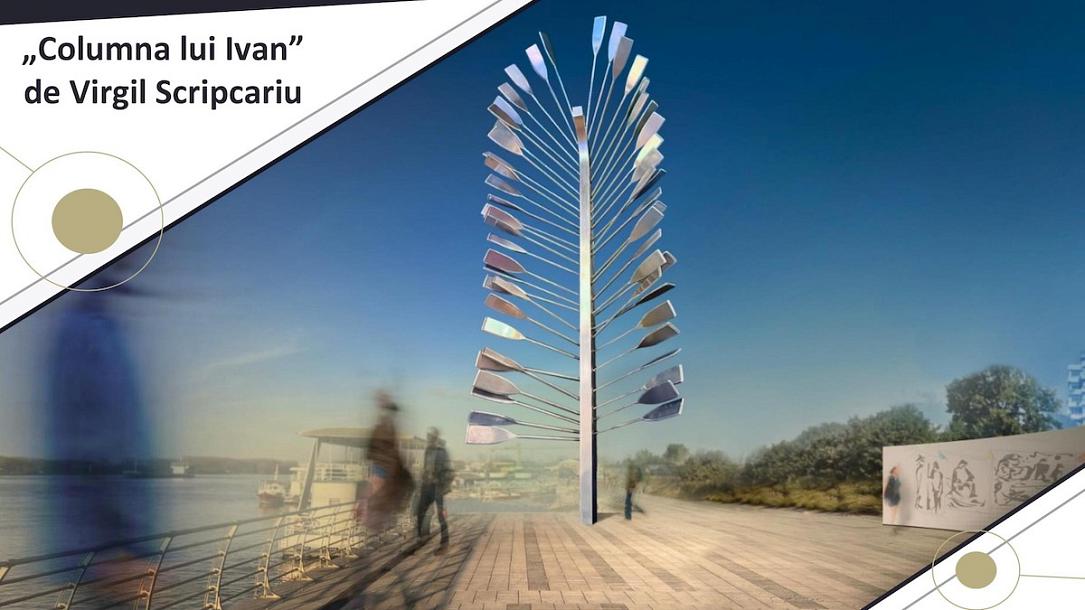 A memorial dedicated to Ivan Patzaichin, an Olympic gold medallist and one of Romania's best athletes, is set to be inaugurated this year in Tulcea, on the waterfront promenade that bears the name of the great canoeist.
Patzaichin, winner of seven Olympic medals (four gold and three silver) and 22 world championship titles (eight gold), passed away in September 2021.
Tulcea City Hall, Tulcea County Council and the Ivan Patzaichin Association – Mila 23 signed on Tuesday the partnership for the construction of the Ivan Patzaichin memorial complex, News.ro reported. The project is set to be completed and unveiled this year.
The memorial, which is expected to become a tourist and cultural landmark of the city, combines the works of five artists, namely Mircea Cantor, Teodor Graur, Virgil Scripcariu, Dan Vezentan, and Gyárfás Oláh.
The central piece will be the "Column," a project of Virgil Scripcariu, which, with its 54 paddles, will represent Ivan's historic races but will also honor all the champions of the Danube Delta area.
The project will be completed with "Metopa" (a project of Mircea Cantor that will illustrate key scenes from the life of Ivan Patzaichin), Teodor Graur's "The settled heart" and "Stopped wave" (which express love and longing for the great man who disappeared), "The fountain" (work by Dan Vezentan that captures Ivan's organic relationship with water), and "The garden" (composition by Gyárfás Oláh presenting Ivan's relationship with nature in general and the Delta in particular).
The overall project of the memorial was carried out by the architect Teodor Frolu, who was Ivan's close friend and partner in his last years.
irina.marica@romania-insider.com
(Photo source: Facebook/Primaria Tulcea)
Normal