Tennis legend Ilie Nastase detained twice by traffic policemen, charged with DUI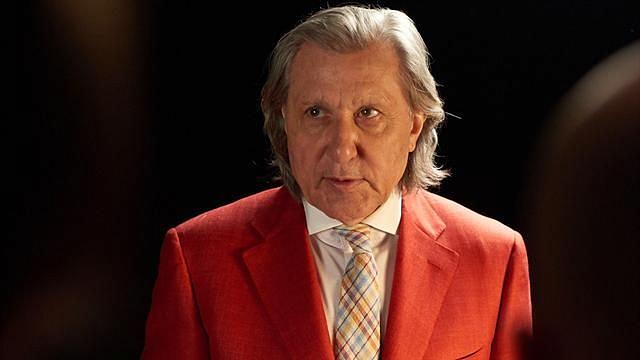 Bucharest traffic police officers have detained Romanian tennis legend Ilie Nastase twice in just a few hours on Friday, May 25. Nastase is a former Roland Garros and US Open winner and an ATP No.1 in the 1970s.
The first incident occurred on Friday morning, around 4:45, when traffic policemen stopped Nastase for a routine check. The former tennis player allegedly rejected the request of the police officers to test him for alcohol consumption and became aggressive. He was thus detained and transported to the Institute of Forensic Medicine (INML) for collection of biological samples. Local media reported that he once again rejected the tests.
Later, the police officers took him to the headquarters of the Road Brigade and opened a criminal investigation against him for driving under the influence (DUI) and for refusing the collection of biological samples.
Ilie Nastase said later the same day that he had only three beers before being stopped by the police, and that he got angry when the police officers told him that they believe he consumed more alcohol. He also said he refused the alcohol testing the policemen required, saying that he wants to be tested at the police station, and that the policemen dragged him out of the car and handcuffed him, local News.ro reported.
The breath test has shown an alcohol concentration of 0.05 per mille (‰), and thus the former tennis player received a fine of RON 1,000 and had his driver license suspended for a month. However, although he admitted to having been verbally aggressive, Nastase said the police officers have also been aggressive. Thus he intends to go to the European Court of Human Rights (ECHR) and demand damages of millions of EUR.
The second incident occurred about six hours later, when Ilie Nastase left the Floreasca Hospital on a motor scooter, although he had his driver license suspended after the first incident. Thus, the traffic policemen detained him once again and took him to the police station, opening a second criminal investigation against him.
Ilie Nastase has been known for his behavior and foul language on the tennis court back when he was playing and was even nicknamed Nasty. For example, last year during the Fed Cup World Group II Playoffs tie between Romania and Great Britain, he made advances of a sexual nature towards Anne Keothavong, the captain of the Great Britain team, and also made abusive and threatening comments to a member of the accredited press. He also made abusive and threatening comments to the match officials and to members of the Great Britain team, refused to leave the court, and deliberately interfered with the opposing team. The International Tennis Federation (ITF) sanctioned Nasatse following these incidents, but the sanctions were reduced in February this year.
Last year's events also took Ilie Nastase on The Guardian's list of anti-sports personalities of the year.
Irina Marica, [email protected]
Normal