Romania's tennis legend Ilie Nastase has bans reduced after appeal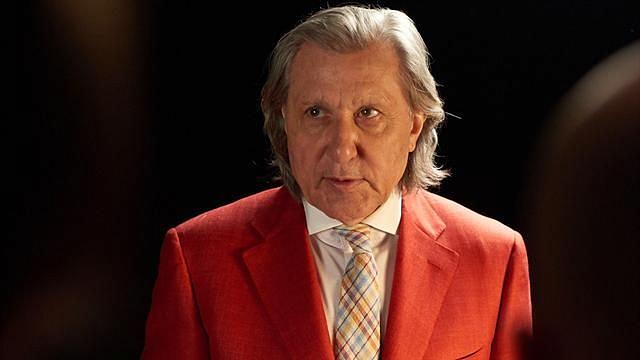 Romanian tennis legend Ilie Nastase, a former Roland Garros and US Open winner and an ATP number one in the 1970s, appealed the sanctions imposed last year by the International Tennis Federation (ITF) after his negative behavior at the Fed Cup organized in Constanta in April 2017.
The decision of the appeal was issued on Tuesday, February 6, according to Peli Filip Law Firm, which assisted the Romanian.
Following this appeal, both suspensions initially applied to Nastase in July 2017 have been reduced. The ban from receiving access to, or otherwise accreditation for ITF competitions and circuits has been reduced to almost half of its initial length, from almost 20 months to 12 months. Thus, it will now expire on April 23, 2018. Also, the ban from acting in an official capacity (including, but not limited, to team captain) in all ITF competitions has been reduced by around 8 months, being due to expire on April 23, 2020. The initial ban was valid until December 31, 2020.
However, Ilie Natase also has to pay a fine of USD 20,000, double the one initially set by the ITF.
The appeal of Ilie Nastase was settled by an Independent Tribunal, with an international membership, convened under the ITF Rules. The proceedings in this appeal lasted for about 6 months and included an oral hearing, held in December 2017 in London, in which Nastase and witnesses for both parties were heard.
"I am happy to announce that I have won an important victory, albeit not total, by the way in which the appeal I have filed against the sanctions imposed on me by the International Tennis Federation (ITF) was settled," the Romanian said in a press release.
The ITF announced the sanctions in July last year, after Ilie Nastase's negative behavior at the Fed Cup World Group II Playoffs tie between Romania and Great Britain, organized in April in Constanta. Nastase was the Romanian team's captain.
During the event, he made advances of a sexual nature towards Anne Keothavong, the captain of the Great Britain team, and also made abusive and threatening comments to a member of the accredited press. He also made abusive and threatening comments to the match officials and to members of the Great Britain team, refused to leave the court, and deliberately interfered with the opposing team.
Ilie Nastase has been known for his behavior and foul language on the tennis court back when he was playing and was even nicknamed Nasty. Last year's events also took him on The Guardian's list of anti-sports personalities of the year.
Irina Marica, irina.marica@romania-insider.com
Normal