Romanian Igor Bergler's second novel sets new sales record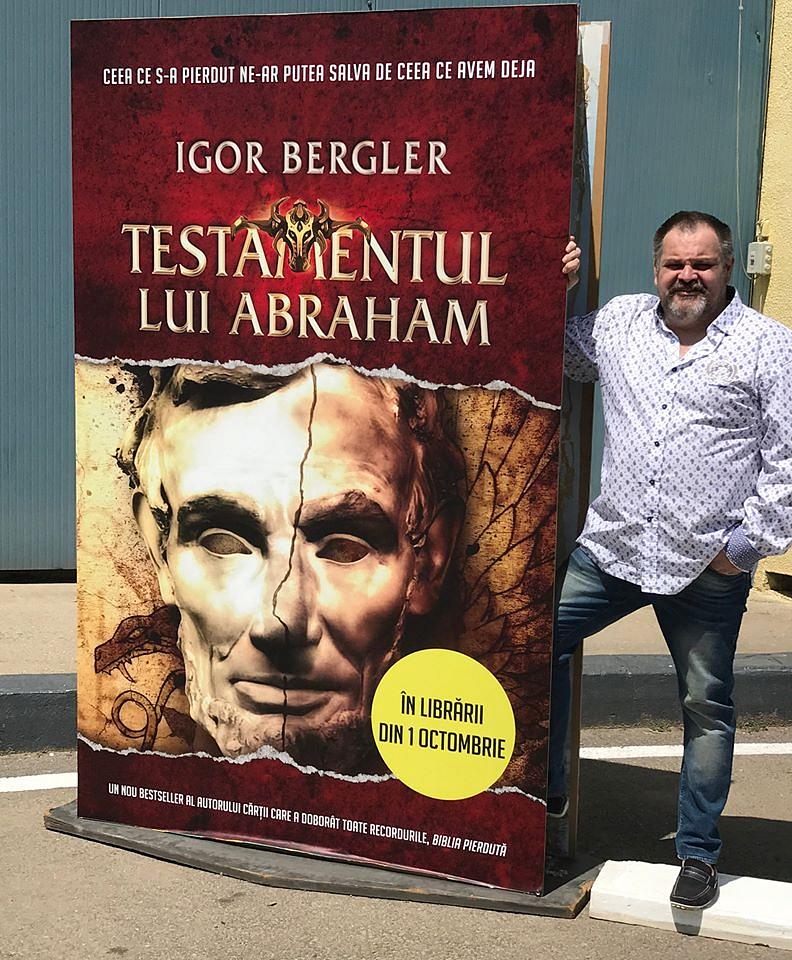 The Testament of Abraham (Testamentul lui Abraham), the second novel of Romanian author Igor Bergler, has sold over 58,000 copies in the three months since its launch, Litera Publishing House said.
The novel, which was voted "most wanted book" at the 2017 Gaudeamus book fair in Bucharest, entered local bookstores on October 1 of last year. It was available for pre-order beginning September 1.
By comparison, Bergler's first novel, The Lost Bible, sold 51,000 copies in the three months since its launch.
The average print-run for translations in Romanian is of about 1,500 copies, while for Romanian authors it is of up to 1,000 according to 2016 data quoted by the Romanian Publishers Association.
The Testament of Abraham is a prequel to The Lost Bible. It follows professor Charles Baker as his adventures shift from Europe to the United States and Latin America. As was the case in The Lost Bible, the plot builds around a real, historic mystery that no one has been able to solve.
Igor Bergler's first book become the best-selling fiction novel by a Romanian author in the last 20 years. It was sold in 15 countries so far. In Italy, it is due to be published by La nave di Teseo, the publishing house established by Umberto Eco.
Second novel of Romanian Igor Bergler heads for best-seller status
Normal