Second novel of Romanian Igor Bergler heads for best-seller status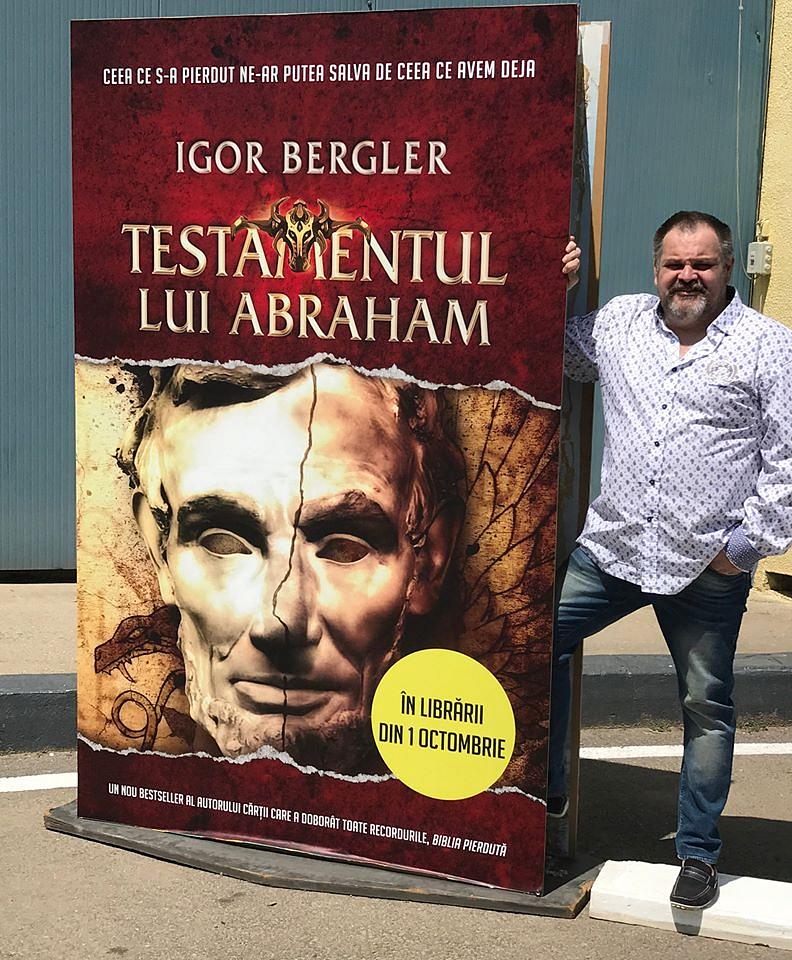 The second novel of Romanian author Igor Bergler, The Testament of Abraham (Testamentul lui Abraham), is set to surpass the sales success of the writer's first book.
By the end of September, the book had sold 13,000 copies on pre-order, breaking a record held by Bergler's first novel The Lost Bible, Adevarul reported.
The Lost Bible sold over 10,000 copies on pre-order. It became the best-selling fiction novel by a Romanian author in the last 20 years after selling over 82,000 copies within a year of its launch, according to its publisher.
The Testament of Abraham entered local bookstores at the beginning of October. It first went on sale in the Carrefour supermarkets, Bergler told Adevarul. This was a three-day exclusive distribution network for the book.
Backed up by the success of the author's first book and an extensive distribution network, The Testament of Abraham is approaching a best seller status as well.
"If we estimate that bookstores, hypermarkets and press outlets are open 10 hours a day, this means that the novel The Testament of Abraham sells about 600 copies per day," the author said, quoted by Mediafax.
"The sales of The Testament of Abraham in the less than two months since it appeared and their incredible pace make Igor Bergler one of the best-selling Romanian authors of the last 25 years," Dan Vidraşcu, the director of Litera publishing house, told Mediafax. Litera is the publisher of The Testament of Abraham, while the first book appeared at Rao.
A best-selling book on the local market sells around 5,000 copies, according to Adevarul.
The action in The Testament of Abraham takes places before the one in Igor Bergler's first book The Lost Bible, being a prequel. This time, Professor Charles Baker's adventures shift from Europe to the United States and Latin America. As was the case in The Lost Bible, the plot builds around a real, historic mystery that no one has been able to really solve until now.
Best-selling Romanian author Igor Bergler has new book ready
Normal