Media: World's biggest publisher imprint picks up rights for Romanian bestseller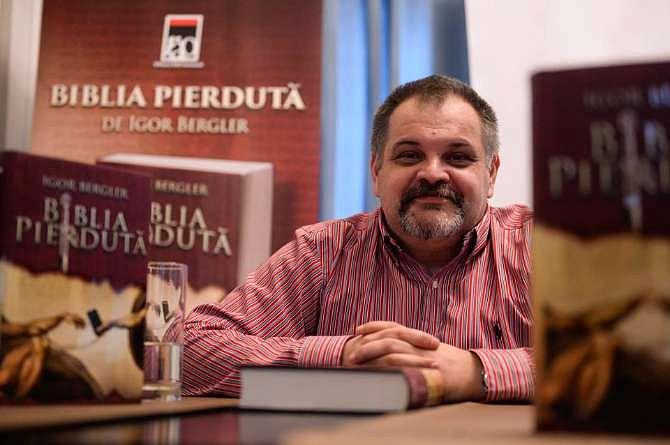 Spanish publisher Ediciones B, acquired last year by Penguin-Random House, has purchased the rights for the novel The Lost Bible (Biblia Pierduta), written by Romanian Igor Bergler, Mediafax reported.
Ediciones B will publish the Spanish-language translation of the novel. It also acquired the distribution rights for Spain, Mexico, Chile, Columbia, Argentina, Paraguay, Uruguay, Venezuela, Peru, Ecuador, Bolivia, Costa Rica and Panama.
This raises to 28 the number of countries where the novel will be published.
At the end of last year, the rights for the best-selling novel were acquired by La Nave di Teseo, the publishing house established by Umberto Eco.
The Lost Bible is Igor Bergler's first book. It became the best-selling fiction novel by a Romanian author in the last 20 years.
His second novel, The Testament of Abraham (Testamentul lui Abraham), sold over 58,000 copies in the three months since its launch. It is a prequel to The Lost Bible. It follows professor Charles Baker as his adventures shift from Europe to the United States and Latin America.
In Romania, Igor Bergler is set to publish this spring Six stories with devils (6 poveşti cu draci). A third book in the Charles Baker series, Michelangelo's Lie (Minciuna lui Michelangelo) is to be released in the fall of 2019.
Headquartered in New York City, Penguin-Random House has operations in 20 countries across five continents.  It is made up of 250 editorially and creatively independent imprints.
Romanian Igor Bergler's second novel sets new sales record
Normal