Romania amends changes to justice laws, despite magistrates' objections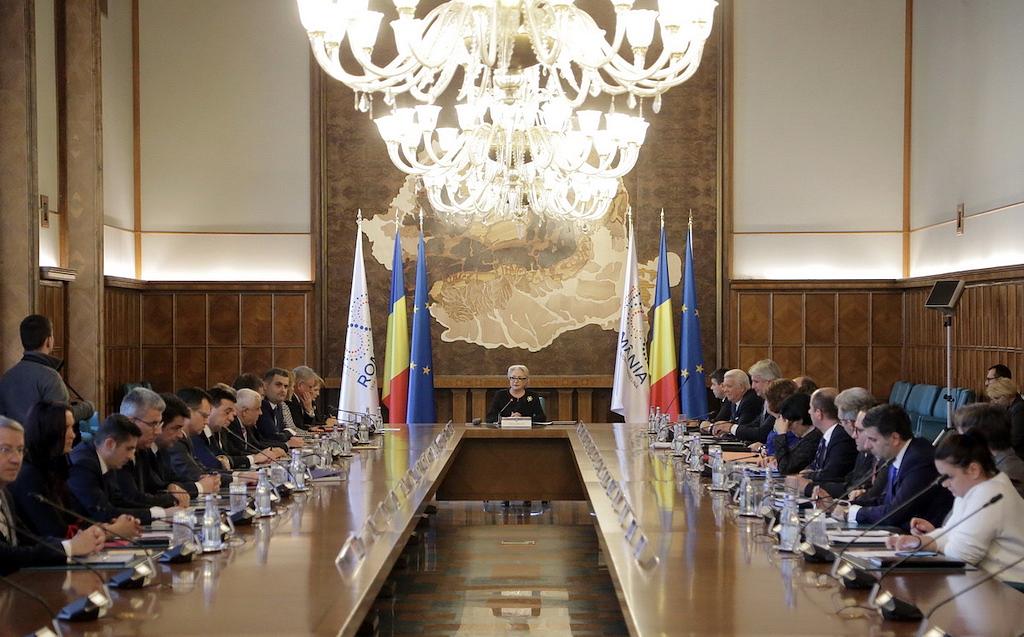 Romania's justice minister Tudorel Toader announced on March 5, at the end of the Government meeting, that the ministers adopted the new form of the emergency ordinance (OUG) 7/2019, which amended the laws of justice and prompted massive protests of magistrates and civil society, local Hotnews.ro reported.
The OUG 7/2019 includes controversial provisions such as those that take the section charged with investigating magistrates out of the subordination of the General Prosecutor's Office. The Superior Council of Magistracy (CSM) reviewed the amendments drafted by the Government for OUG 7/2019 and issued a negative opinion. CSM recommended the Government to repeal OUG 7, instead of amending it.
"Today, we pass the solutions agreed with CSM's representatives and with the professional associations in the discussions we held last week," prime minister Viorica Dancila stated at the beginning of the government meeting.
She claimed that the new provisions "reflect the magistrates' proposals on the principle of separating judges and prosecutors' careers, the delegation of prosecutors to the leading position and the appointment of top prosecutors, which is to be done by the president of Romania at the proposal of the justice minister."
(Photo source: Gov.ro)
Read next
Thousands have taken to the streets once again on Sunday evening, March 3, unhappy with the new amendments on justice in...
Normal