Romanian Govt. extends state of alert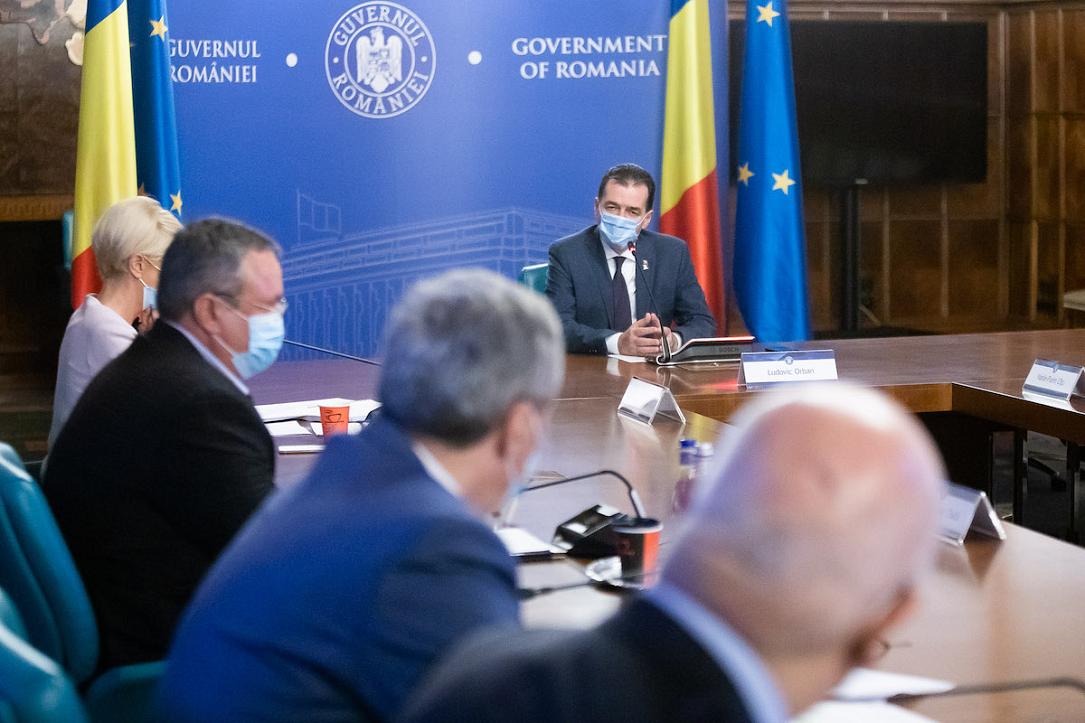 In its extraordinary meeting on Wednesday, July 15, the government adopted the decision on extending the state of alert in Romania by another 30 days, starting July 17.
"We adopted in the government meeting a decision on extending the state of alert by another 30 days, and this decision is necessary because we have a growing number of infections and deaths. This extension of the state of alert doesn't come with new restrictions, but, unfortunately, it also doesn't bring new measures of relaxation," deputy prime minister Raluca Turcan said on Wednesday, local Digi24 reported.
According to the government's decision, wearing masks in enclosed public spaces, such as stores and public transport, remains mandatory. It is also forbidden to organize and hold rallies, demonstrations, processions, concerts, or other types of gatherings in open spaces or gatherings related to cultural, scientific, artistic, religious, sports or entertainment activities indoors. At the same time, indoor restaurants remain closed.
Before the government's meeting, president Klaus Iohannis also announced that the state of alert would be extended by 30 days.
"We analyzed the epidemiological situation, the measures required. The epidemiological situation is not good. We had more than 600 new cases of COVID-19 infection today as well. It's a lot, it's a very high number and, in this context, I want to tell you: protect yourself and protect the others! Wearing a mask, practicing social distancing are safe ways to prevent the virus from spreading," Iohannis said.
The Romanian officials reported 641 new cases of coronavirus infection on Wednesday. Thus, the total number of COVID-19 cases in Romania went up to 34,226.
The government previously extended the state of alert by 30 days on June 17.
newsroom@romania-insider.com
(Photo source: Gov.ro)
Normal