Young mom sets up free-access children's library in Western Romania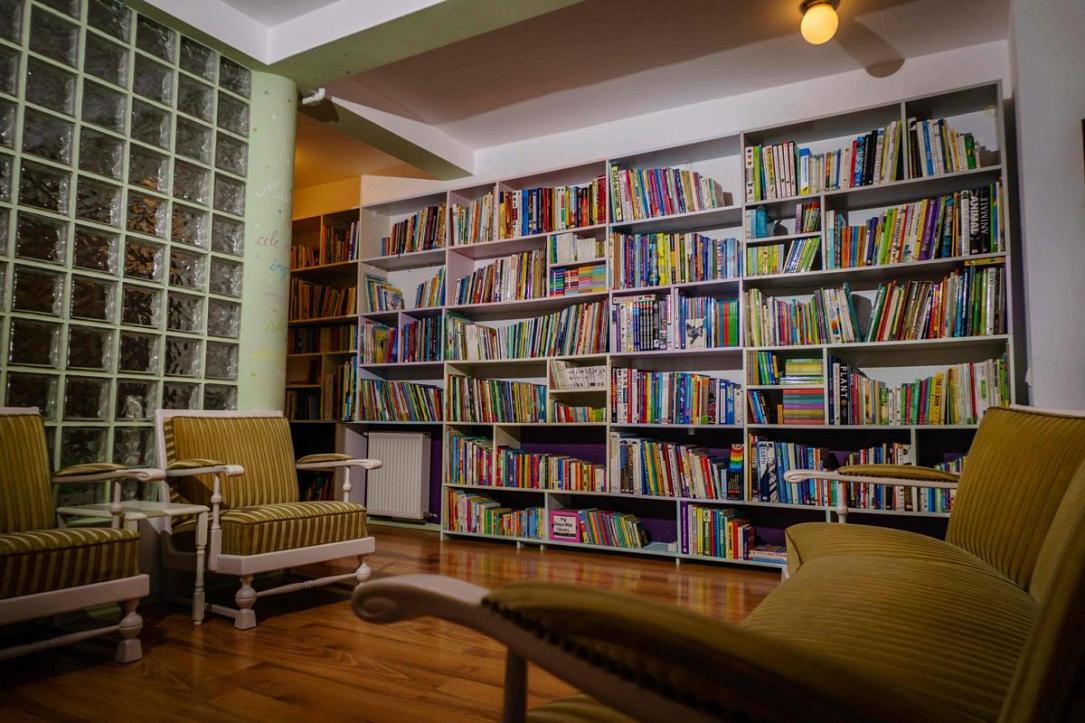 Romanian Bianca Mereuță turned part of her family's residence into an open-access library for children. The library is located in the Floresti commune, 10 kilometers away from Cluj-Napoca, a city in Western Romania.
Mereuță, an entrepreneur who used to run her own communication firm, also manages the Facebook group Ce le citim copiilor (What we read to children). Some 30,000 people joined the group where she offers reading recommendations for Romanian, English or other languages.
The library has some 4,000 books. The project started as a legacy for her son but turned into the private library that any child can access and discover various types of literature, different from the frequently promoted commercial brands, according to Transylvania Reporter.
She invested in the library some of the savings from the time she used to run a communications business she left behind.
"I started the business from scratch but in time I reached the point where I was coordinating projects of hundreds of thousands of euros. I realized it was a very tiring period for me, which consumed me a lot. I practically spent my entire youth in hotels and in offices," she told Transylvania Reporter.
After her son was born, she gradually reduced her time with the business to the point she decided to dedicate herself exclusively to the library and the Facebook group.
The library, which was initially made up of four shelves expanded with the acquisitions made mostly (some 90%) from Mereuță's own funds. The library opened on June 1, and has seen a constant flux of visitors, some five children per day, Mereuță explained. Still, many parents find it difficult to get to the site, but they remain active on the Facebook group.
Starting this fall, she plans various thematic meetings and reading sessions in Romanian and English. One potential development for the project would be to take it to kindergartens as a travelling library as Mereuță already collaborates with several such educational organizations.
(Photo source: Ce le citim copiilor Facebook group)
Normal