Destined for greatness: Famous musicians of Romania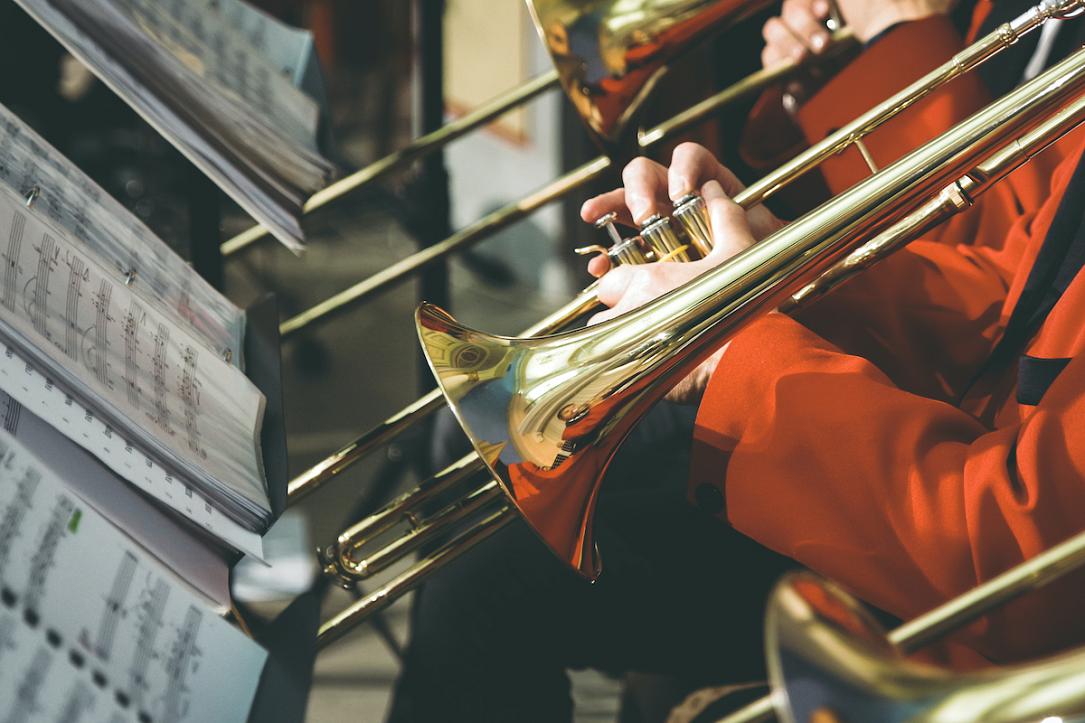 Romania has been offering the world some of its greatest minds, but also unique musical talents who broke cultural borders and connected people from around the world with their music. Discover below a list of famous artists who put Romania on the world map of music.
George Enescu
A giant of Romanian classical music, George Enescu was born almost 140 years ago. A composer, violinist, pianist, conductor, and teacher, he dedicated his entire life to music, making history at local and international levels.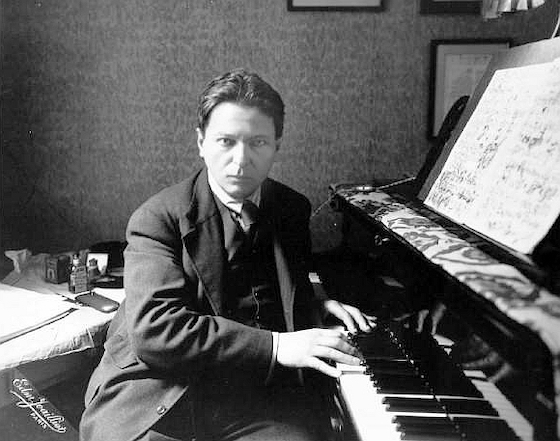 Enescu started playing the violin at a very young age, and he was only seven years old when being admitted to the Vienna Conservatory. Three years later, at the age of 10, he took the stage at the Court of Vienna for a private concert. He continued his studies in Paris, where he also made his debut as a composer in 1898. In the same year, the now well-known musician began to teach violin and to have recitals in Bucharest.
Years have passed, and George Enescu's exceptional talent became known worldwide, as he continued to compose true masterpieces and perform on stages in Europe and the US. His most famous compositions are the two Romanian Rhapsodies, his only opera Oedipe, and the suites for orchestra. 
Today, one of the biggest classical music events in Romania and Eastern Europe - the George Enescu Festival, is held in his honor. At the same time, the beautiful Cantacuzino Palace in Bucharest hosts a national museum dedicated to him. 
Dinu Lipatti 
Classical pianist, composer, and professor Dinu Lipatti had his career cut short by his death at the young age of 33. Born and raised into a family of musicians, he grew up to be one of the most important Romanian pianists.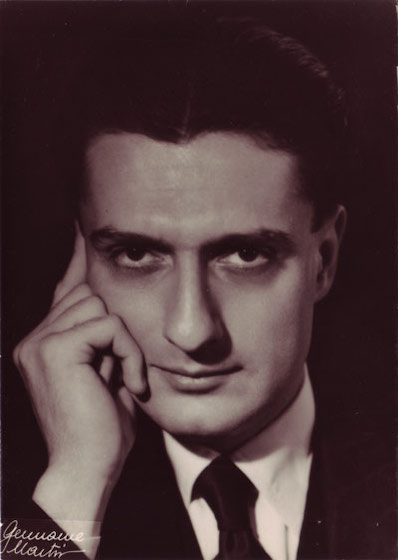 He studied music in Bucharest and Paris and started to build his successful career. In 1933, for example, the 16-year-old Lipatti entered the Vienna International Piano Competition and finished second. Two years later, he gave his recital debut at the Ecole Normale in Paris.
His compositions were written in a neoclassical style, with French and Romanian influences. He composed such works as the symphonic suite Les Tziganes, the piano and chamber orchestra Concertino in Classical Style, Op. 3, and the Danses roumaines for two pianos (1943) and for orchestra (1945).
He died in the early days of December 1950. He was posthumously elected as a member of the Romanian Academy. The small village of Ciolcesti, in Arges county, hosts the Dinu Lipatti Memorial House, while a cultural center dedicated to the great Romanian musician is open in downtown Bucharest.
Maria Tanase
Also known as Romania's Edith Piaf and Queen of Romanian folk music, Maria Tanase is one of the country's legendary singers. She was mostly admired for her remarkable voice and tonality, but also her charisma and originality.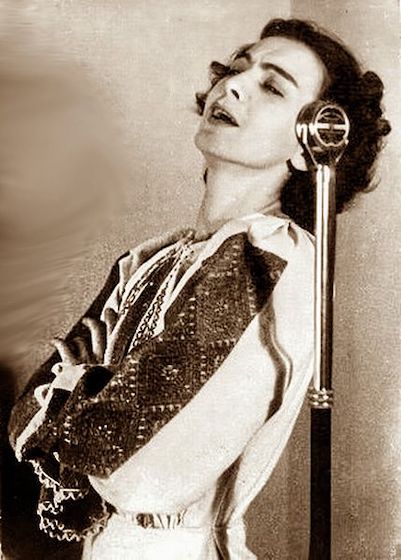 Maria Tanase lived between 1913 and 1963 and had an intense musical career. Her voice has mesmerized many and various audiences, and many of her songs are still listened to today. Some of her famous songs include "Cine iubeste si lasa," "Bun ii vinu ghiurghiuliu," "Aseara ti-am luat basma," "Ciuleandra," and "Pana cand nu te iubeam" (a cover of this song by Pink Martini is available here).
She died in June 1963 of lung cancer and was buried at the Bellu Cemetery in Bucharest. Hundreds of thousands of people (some say that their number passed one million) flooded Bucharest's streets during her funeral.
Angela Gheorghiu
Romania's superstar soprano Angela Gheorghiu is today one of the world's leading opera singers.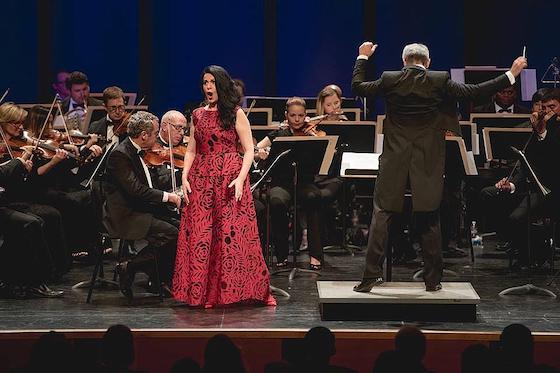 Angela Gheorghiu was born in the small Romanian town of Adjud in 1965. She attended the Music High School in Bucharest, and later graduated from the National University of Music Bucharest. Her rise to international fame began with her debut at London's Royal Opera House in 1992, and later the same year at the Metropolitan Opera in New York and the Vienna State Opera. Since then, Angela Gheorghiu has performed in opera houses and concert halls around the world, such as New York, London, Paris, Salzburg, Berlin, Tokyo, Rome, Seoul, Venice, Athens, Monte-Carlo, Chicago, Philadelphia, Sao Paolo, Los Angeles, Lisbon, and Prague.
Angela Gheorghiu always shines on the stage, using her exceptional vocal technique to touch her audiences' hearts and minds. Those who want to learn more about her can read her first autobiography, "Angela Gheorghiu: A Life for Art," written together with Jon Tolansky and released in 2018.
Gheorghe Zamfir 
The Master of the Pan Flute. That's how Gheorghe Zamfir is known worldwide. He has performed on stages all over the world, bringing this old instrument - the pan flute - to the attention of the modern public.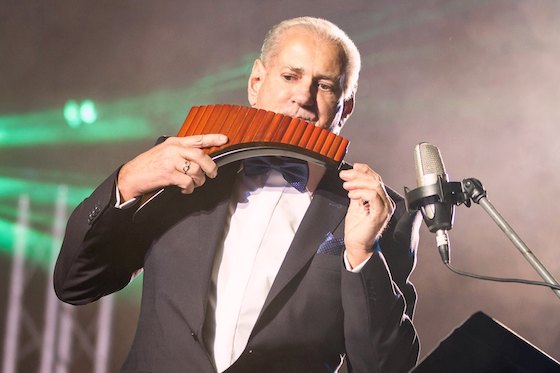 Born in 1941 in Gaesti, Romania, Gheorghe Zamfir is one of the Romanian artists who have gained international fame through hard work and with great talent and creativity. He revolutionized the sound of the pan flute, playing an expanded version of this traditional instrument. This way, he was able to introduce the flute in all the musical styles and genres. His repertoire contains pieces from baroque and classic composers like Bach, Vivaldi, Schubert, Schumann, and Puccini to modern composers such as Lennon, McCartney, Billy Joel, and Elton John.
A winner of many awards and distinctions, including golden and platinum discs, Zamfir is the kind of artist that takes the audience on an extraordinary and, most of the time, surprising musical journey. 
Johnny Raducanu 
Born into a Roma family with a very long musical tradition, Johnny Raducanu was a charming, very talented musician, also known as the "Romanian Mr. Jazz."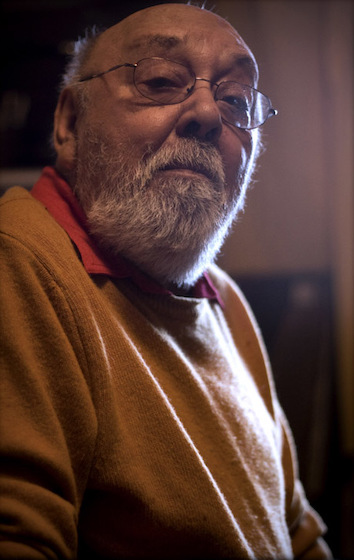 A double bass player, pianist, composer, and band leader, Johnny Raducanu was born on December 1, 1931, in Braila, Romania. He started playing the double bass at the age of 19, and studied music in Bucharest and the Romanian cities of Iasi and Cluj. During his musical career, he toured the world, playing in Europe and the United States, and registered many albums. Meanwhile, he also trained several generations of Romanian jazz musicians.
He died in the autumn of 2011, leaving behind an impressive career spanning more than five decades and a significant legacy for the Romanian jazz scene.
Ciprian Porumbescu
Ciprian Porumbescu was one of the most famous composers of his time, but also a patriot. He died young but left Romania a major cultural legacy.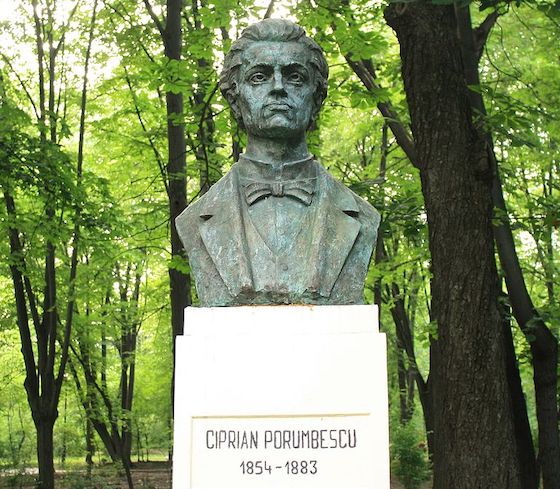 Porumbescu was born on October 14, 1853. He studied music in Suceava and Cernauti, and then continued his studies in Vienna. His artistic career as a composer, conductor, violinist, and pianist started in Cernauti, and continued in Vienna and Brasov.
His most famous works include the "Ballad for Violin and Orchestra," and the operetta "Crai nou" staged for the first time in Brasov. He also composed the music for the famous patriotic song "Unity is Written on our Flag" (Pe-al nostru steag e scris Unire), whose tune is now used in the Albanian national anthem. He also wrote the song of the former anthem of Romania, "Trei culori."
The Romanian composer died at the age of 29 in the village of Stupca, which was renamed Ciprian Porumbescu in his honor.
Sources: Wikipedia, Georgeenescu.ro, Icr.ro, Angelagheorghiu.com, Gheorghezamfir.ro
irina.marica@romania-insider.com
(Photo source: Jaroslav Moravcik/Dreamstime.com)
Normal