Employee benefits in Romania: gift vouchers, corporate sports, spas & sabbaticals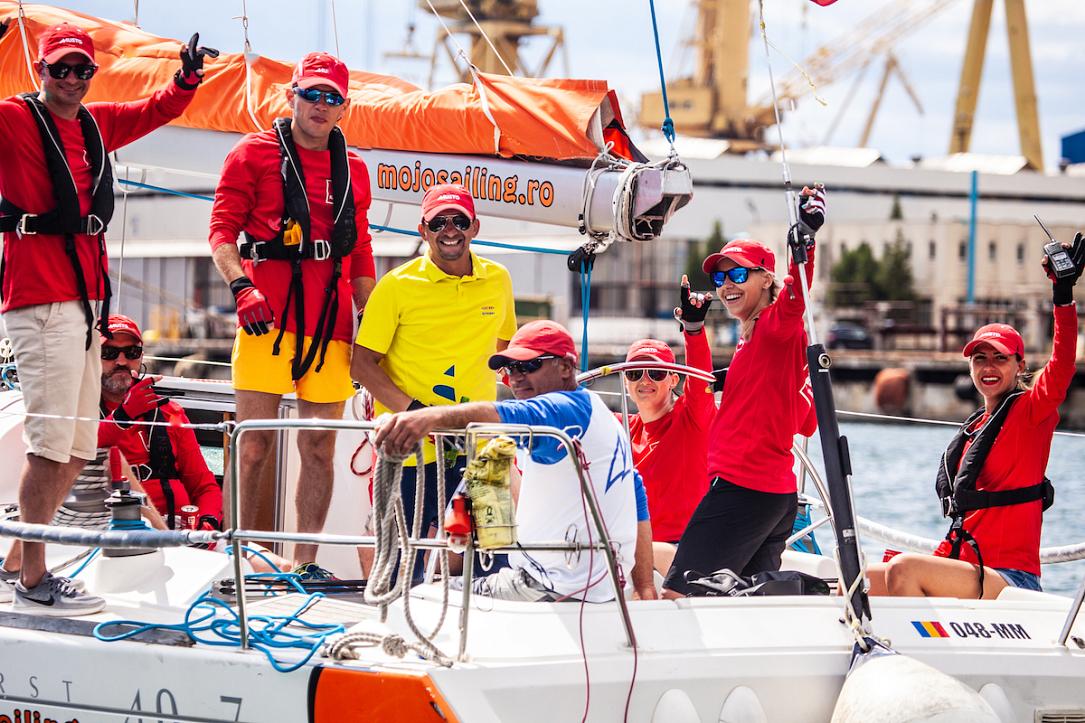 Salaries and working conditions are not the only subject employers and employees negotiate during a job interview nowadays. Amid a growing shortage of specialists, the benefits that companies in Romania offer for the loyalty of their employees are more and more diverse and creative.
Meal vouchers, medical insurance to private clinics, company telephone or a service car are no longer enough to attract and retain the best employees in Romania. Beginning with unconventional office spaces and themed days at the office and continuing with paid professional courses, performance bonuses and team-buildings abroad, companies seek to offer complex benefits packages to the team.
Sports, relaxation, hobbies
Employers take into account, first and foremost, the welfare of employees at work, therefore a very common practice is to offer subscriptions to sports, massage or spa centers. Most of the modern office buildings have already incorporated spaces for relaxation or for sports, including pools and running tracks, where employees can relax before, during or after a busy day of work.
Gift vouchers have become very popular in recent years, as well as themed days at the office: fruits or sweets day, casual dressing day, parties on certain occasions - Mother's Day, Father's Day, Christmas, or presents for employees' kids on Children's Day. Many companies also ink deals with different stores, restaurants, and cafes to offer low prices for their employees. In other cases, companies pay courses for their employees' hobbies: design, painting, or acting. Some companies even join
Some companies sponsor their staff in joining competitions such as corporate tennis or soccer tournaments, yachting competitions at the Black Sea (corporate sailing competition in Romania pictured above), bike races, skydiving sessions or help organize company marathon teams.
And employers' offer usually matches the wishes of their employees. According to a study published by BenefitOnline.ro platform, the most desired benefits of the Romanian employees are gift or shopping vouchers, followed by paid transport, private pensions, sports & wellness center passes, and medical insurances.
Paid vacations in Romania are also in great demand lately, due to the tax-free holiday vouchers introduced by the state, while flexible hours and the possibility of working from home are a constant nowadays when negotiating for a new job.
According to the same study, companies pay monthly RON 150 to RON 750 (about EUR 30 to EUR 160) for extra-salary benefits. The industries which offer the most expensive benefits are IT, production, financial services, and retail. The most expensive benefit offered through the online platform was a birth package worth RON 4,950 (about EUR 1,000).
Private pensions, shares, sabbaticals & MBAs
When talking about middle and top management, the structure and the value of the benefits change. They are more diverse and more expensive. With the robust business growth and expansion in recent years, companies have understood that in order to retain and specialize their key employees, they must be willing to pay. And the wage packages include various benefits, from extra paid holidays to specialization courses and even paid MBAs abroad.
The most common benefits for people in corporate management are optional private pension plans (Pillar III), life insurance, profit sharing or shares in the company. All of these are forms of rewarding key employees, who contribute to the expansion of the company.
Sabbatical leave has also become more common in Romania, especially in multinationals. Generally, the employees who have this option are the most valuable people in the company and they are seniors in the business. This type of leave can last from 6 months to one year. Some companies give the senior employees just the possibility to leave for a period of time, while keeping their job and benefits open, while others also pay for the sabbatical, generally 30%-40% of the full salary, thus keeping them on the retainer.
Team building, between training and relaxation
As its name says, the team-building was created to help employees socialize and work as a team. These regular meetings, often designed as a mini-vacation in the countryside or abroad, help with training the employees, but mostly provide relaxation and create strong links between team members. The themes of these meetings have also become more and more creative every day.
Through challenges inspired by the Olympic Games or movies with mythical characters, competitions involve creativity, cleverness, and problem – solving skills, but also awake the employees' competitive spirit. Beyond these, a team-building is also a good a way to get the team out of their everyday routine and to relax.
Many companies in Romania are nowadays facing the crisis in the labor market and the shortage of specialists. Therefore, only the ones willing to offer generous and creative benefits find and retain those key employees that make the difference. And another quality these benefits have - especially the unconventional ones – is to keep the workforce healthy and happy, which is the key to success.
Check out latest jobs in Romania, from large companies: openings in all departments.
(photo source: Corporate Regatta yachting competition by SetSail in June 2018)

 

-->

Normal

-->