EC approves EUR 140 mln financing for second phase of ELI laser project in Romania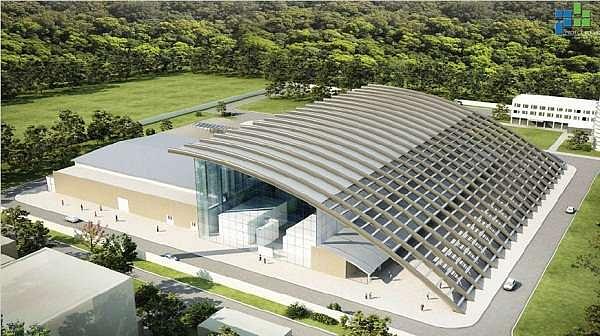 The European Commission has approved the second phase of the "Extreme Light Infrastructure - Nuclear Physics" (ELI-NP) project developed in Magurele, Romania. Thus, over EUR 140 million from the European Regional Development Fund will be directed to the ongoing work at the giant laser project.
The second phase of the ELI-NP project is co-financed by the 2014-2020 Operational Programme Competitiveness. The construction work should be completed and the necessary equipment, including a high power laser system and a gamma ray system, should be installed by 2018.
In early February this year, European Commissioner Corina Cretu approved the first phase of the laser project in Magurele, which has been included for funding in the 2007-2013 programming period. The total eligible expenditure for the first phase amounts to EUR 136.4 million, 85% of which came from the European Regional Development Fund.
ELI-NP is one of the three pillars of the pan-European project ELI, which will become the world's most advanced global structure destined to studies related to photon radiation with extreme characteristics. The other two centers, namely ELI-Beamlines and ELI-ALPS, will be built in the Czech Republic and Hungary.
Groundbreaking experiments to be carried out in Romania once powerful laser is installed
Irina Popescu, [email protected]
Normal