Diaspora protest in Bucharest: First protesters arrive in Victoriei Square, policemen check their cars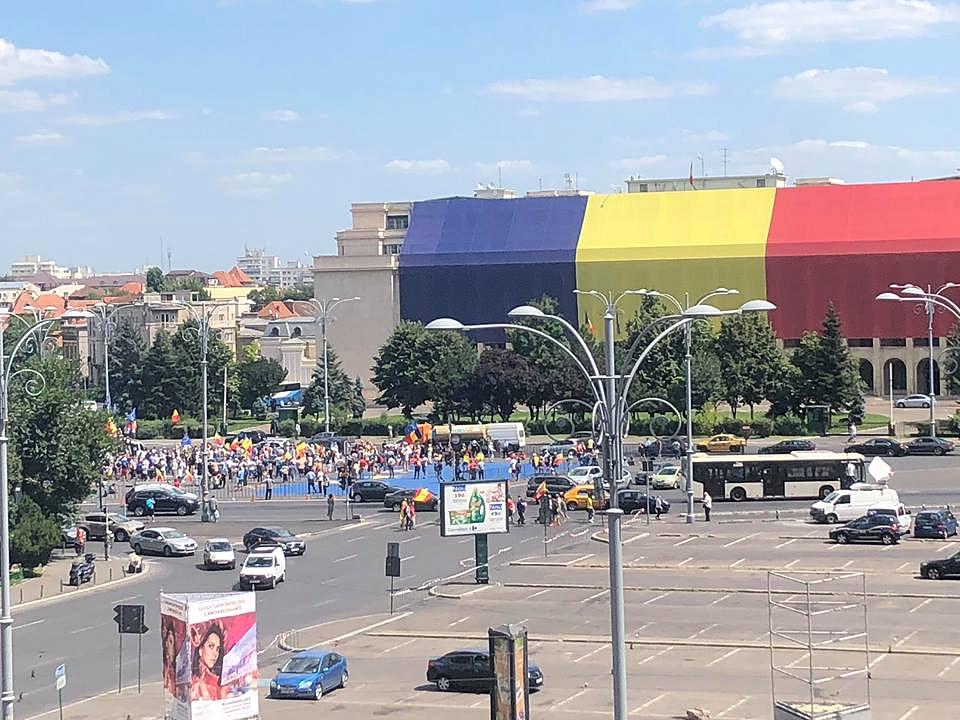 The anti-government protest scheduled for today, August 10, started earlier than planned, as a few protesters already arrived in Bucharest's Victoriei Square on the night of Thursday to Friday. Dozens of other people joined them by Friday at noon, with their number increasing by the minute. Some of them even installed tents in the square.
The protest is also broadcast live on Facebook by several local TV stations, including online television Privesc.eu (see live feed below).
The protest is expected to be one of the biggest organized in Romania since early last year, when the protests against the ruling coalition's governments began in the country, as many Romanians living abroad have returned to the country to participate in the rally. They are unhappy with the way the government and the PSD-ALDE ruling coalition are running things and would want the prime minister to resign.
Given the large number of people expected to come to Bucharest for this rally, some of them by car, the Bucharest Police announced that it asked the General Inspectorate of the Romanian Police to perform a preventive pyrotechnic control of the cars the protesters parked in Victoriei Square.
"The checks target the cars parked in the Victoriei Square area and aims to ensure the protection of the citizens who will be in this area, as well as those who will transit it," the Bucharest Police said, according to local News.ro.
The Romanian Gendarmerie will also be present in Victoriei Square during the protest. They said they would not tolerate any violent attitudes and manifestations, and recommended participants to have a civilized behavior, to respect the law and the instructions of the police and gendarmes, to avoid conflicts of any kind.
Similar protests will also be organized in other cities across the country, such as Timisoara, Bistrita, Cluj, Galati and Arad, as well as in European cities where there are big Romanian communities.
Cover of song by famous interwar Romanian singer becomes the anthem of diaspora protest
Liviu Dragnea, the president of the ruling Social Democratic Party (PSD), said on Thursday evening at local news television Romania TV that the Friday protest is a political one, as leaders of opposition parties said they would also be present in Victoriei Square. He also said he hopes the protest will be a peaceful one.
Massive anti-Govt. protest to take place in Bucharest on Friday
Dispute emerges ahead of diaspora protest in Bucharest
Irina Marica, irina.marica@romania-insider.com
Normal