SE Romania City Hall cancels 6,000 signatures for campaign to ban convicted people from office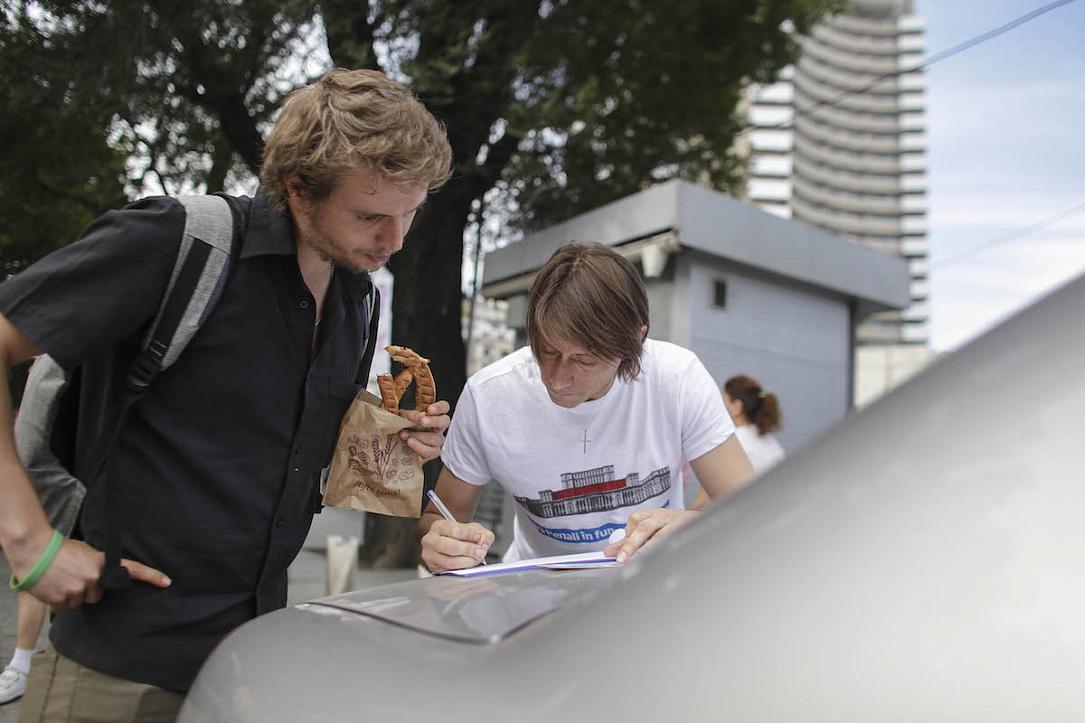 The City Hall of the seaside city of Constanta, in southeastern Romania, has canceled 6,000 signatures gathered for the #FaraPenali civic initiative to change the Constitution and ban convicted people from holding public office.
A total of 19,000 signatures were gathered in the city for this campaign, and the City Hall canceled 6,000 of them without any explanation, according to opposition party Save Romania Union (USR), which initiated the campaign. Thus, USR decided to sue the Constanta City Hall.
"We will check the lists of canceled signatures, and if we find that there are irregularities, that there are people who are missing from the lists, we may file criminal complaints, including for abuse of office. The right to initiate legislative drafts, including for the revision of the Constitution, is a right regulated by law," said USR MP Stelian Ion.
However, USR encountered problems with the validation of signatures in other cities and communes as well, the party announced. For example, in Maglavit, a commune in Dolj county, the mayor argued that the GDPR (General Data Protection Regulation) is not being respected in this case. In their turn, USR said this is not a real reason, as the GDPR does not apply to citizens' initiatives to amend the Constitution.
The campaign, which was launched by USR and supported by several civic organizations, managed to gather one million signatures. However, they also encountered obstacles from the local authorities in this stage of the process, as some tried to stop the gathering of signatures in some places.
After gathering the signatures, USR has to have them validated by the city halls. The next step will be to submit them to the Parliament, which should happen on September 20-21, according to USR.
Romania's former technocrat PM starts gathering signatures for electoral law reform
Irina Marica, [email protected]
(photo source: Inquam Photos/Octav Ganea)
Normal